More Health, Less Medicine
The University of Utah's College of Health is leading the transformation in health care from primarily caring for the sick to empowering people to be healthy, active, and resilient through proactive, preventive, and rehabilitative care. Through innovative research and by preparing the next generation of practitioners, the college is on a mission to create a world of "More Health, Less Medicine."
Creating a diverse and inclusive culture
We aim to promote a climate of respect and equity that cultivates and sustains transformative practices by forging spaces of possibility where people feel safe, valued, welcomed, and respected. These ideals are intrinsic to collaborative partnerships and our commitment to diversify the health professions workforce.
Advisor Appointments...
book in 1, 2, 3.
Visit the advisor's page to find your advisor by degree, or interest.
Click the "Book Now" icon to go to their scheduling portal.

Login and schedule. New users may need to register.
Our commitment to diversity & inclusion
We're dedicated to providing a warm, welcoming environment for all students, faculty, and staff.
The College is committed to diversifying the health professions workforce which, is inextricably linked to reducing health disparities in our country.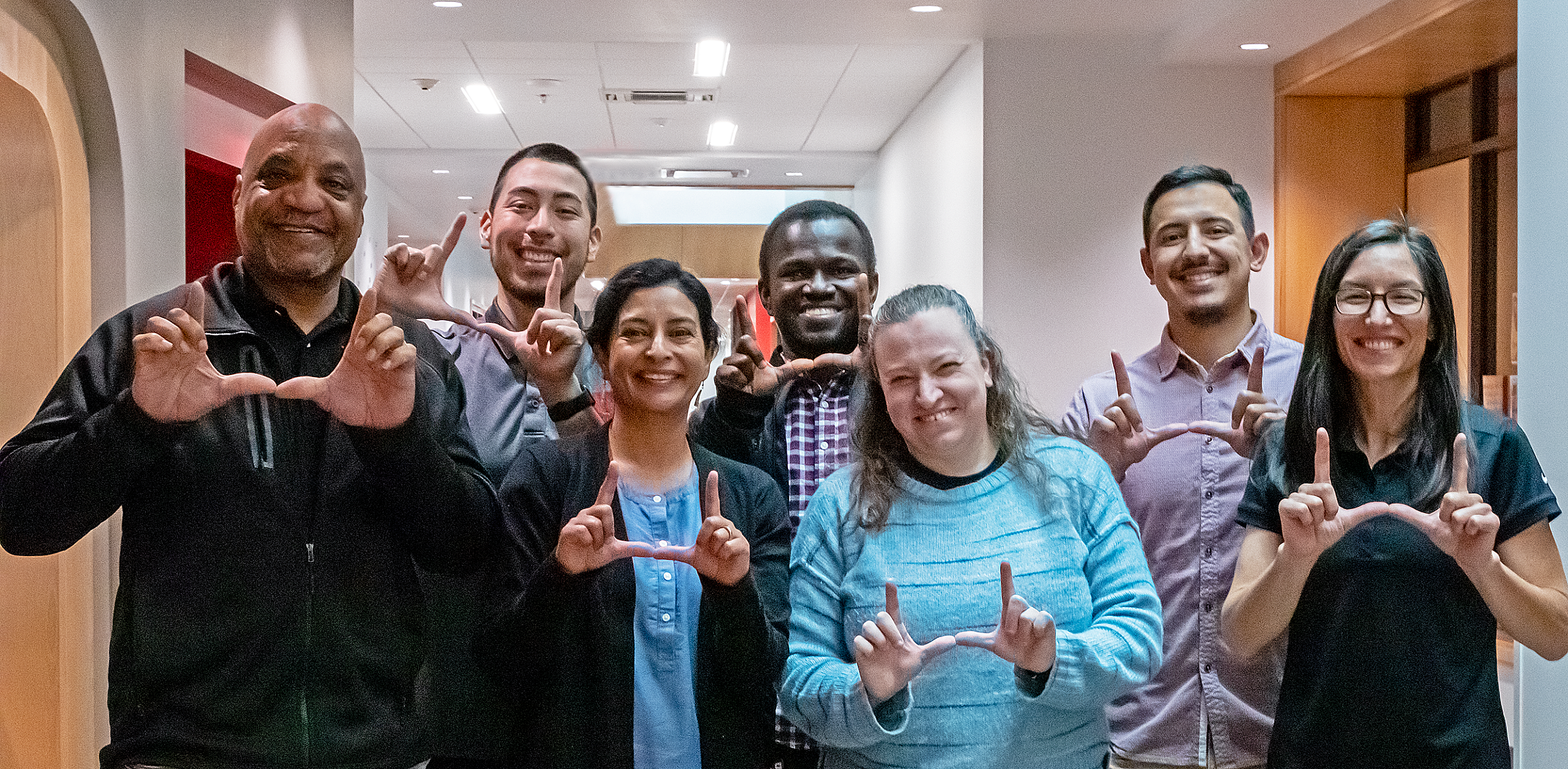 The University does not discriminate on the basis of sex in the education program or activity that it operates, as required by Title IX and 34 CFR part 106. The requirement not to discrimination in education programs or activities extends to admission and employment. Inquiries about the application of Title IX and its regulations may be referred to the Title IX Coordinator, to the Department of Education, Office for Civil Rights, or both.

If you or someone you know has experienced sexual misconduct including sexual harassment, we encourage you to report it to the Title IX Coordinator in the Office of Equal Opportunity and Affirmative Action:

Sherrie Hayashi
Title IX Coordinator/Director
Office of Equal Opportunity and Affirmative Action (OEO/AA)
135 Park Building
Salt Lake City, UT 84112
801-581-8365
oeo@utah.edu
Online reports may be submitted at oeo.utah.edu.

For further information, please see:

https://www.utah.edu/nondiscrimination/
regulations.utah.edu/general/1-012.php
regulations.utah.edu/general/1-011.php