Pick Your Path
Advanced Degrees Rooted in Clinical Practice & Scientific Research
The Department of Physical Therapy and Athletic Training provides opportunities for collaboration in education, research, and clinical practice across the disciplines of physical therapy, athletic training, and sports medicine.
We offer advanced degrees in Athletic Training, Physical Therapy (DPT), and Rehabilitation Science (PhD) that are nationally certified and the next step on your way to a career in Physical Therapy and Athletic Training.
Spotlight on PTAT
World-Renowned Research
Back Pain with Sciatica and Physical Therapy
Dr. Fritz's research, comparing physical therapy, Cognitive Behavioral Therapy (CBT), and mindfulness meditation to treat people with low back pain is a PCORI funded, multi-year collaboration between the University of Utah's Department of Physical Therapy and Athletic Training, Johns Hopkins University and Intermountain. The Optimize Study is a recent expansion of Dr. Fritz's research contributions changing the way we care for patients with low back pain. Her research has garnered state and national attention.
New York Times article, "Physical Therapy Has Benefits For Back Pain"
University of Utah Health article "Back Pain With Sciatica More Likely To Improve With Immediate Physical Therapy"
Speeding Research to Slow Down Parkinson's Disease
Dr. Lee Dibble is studying different exercise approaches to slowing the progression of Parkinson's disease. His research team was recently awarded a $3 million grant from the National Institutes of Health to study the effects of exercise using indoor cycling bikes from fitness technology company Peloton.
The CYCLE (CYClical Lower Extremity Exercise for Parkinson's trial) multisite research collaboration between the University of Utah and the Cleveland Clinic aims to determine if long-term, high-intensity aerobic exercise can slow the progression of this progressive neurological disorder. Dibble and his team are pushing the bounds of exercise to enhance quality of life.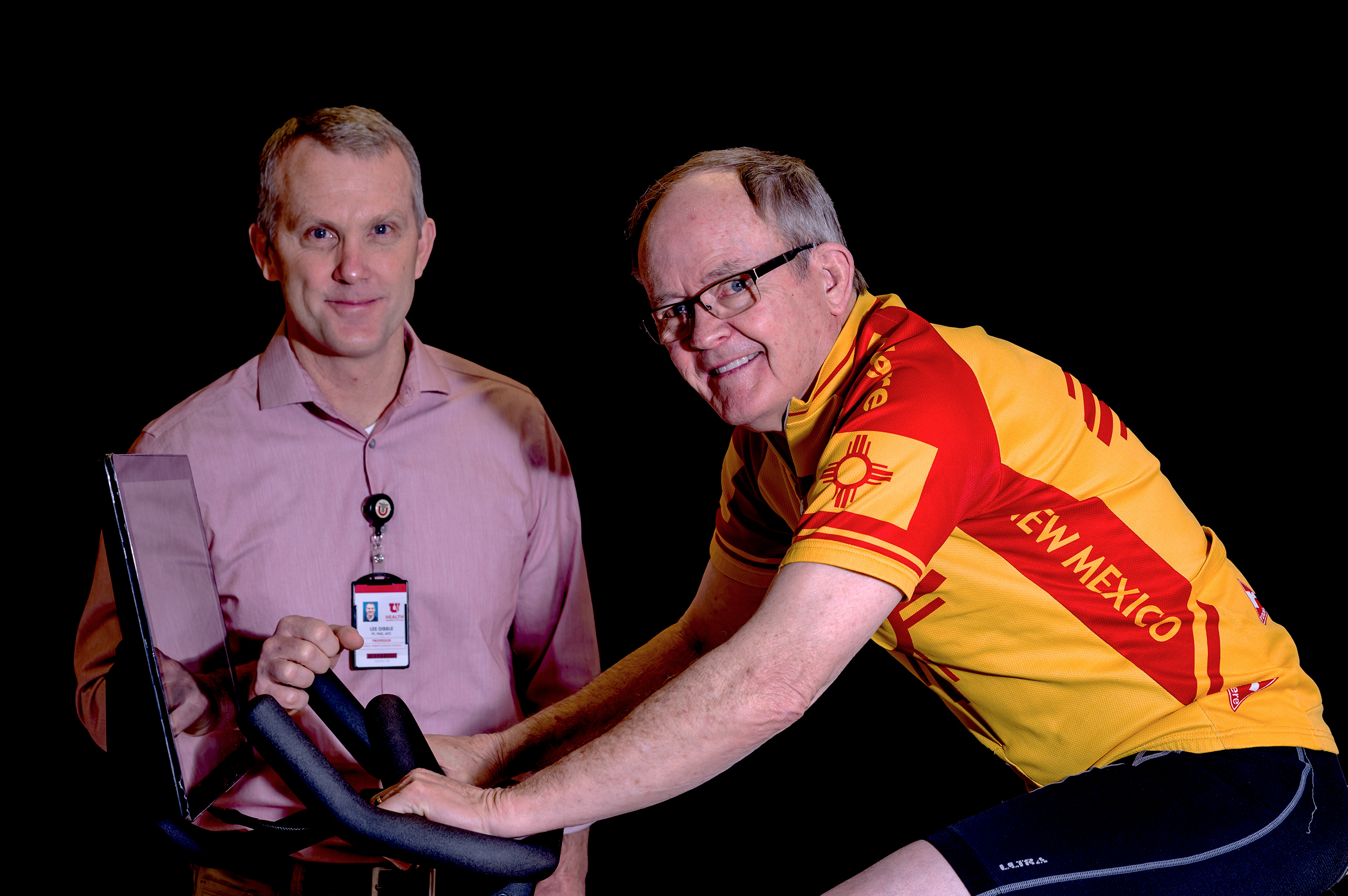 Read the Latest PTAT Newsletter
Follow Us On
Social Media