College of Health Graduation Celebration Planned
College of Health will be broadcasting a Graduation Celebration for 2020 graduates.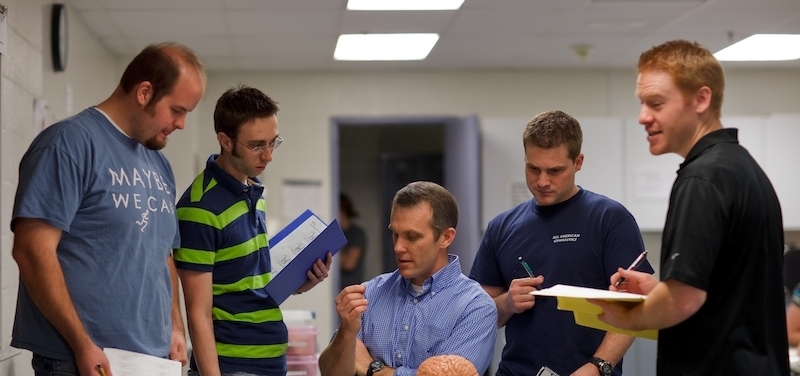 The Department of Physical Therapy and Athletic Training provides opportunities for collaboration in education, research, and clinical practice across the disciplines of physical therapy, athletic training, and sports medicine. The Department delivers a spectrum of educational offerings to train clinicians and scientists. Our presence in the College of Health, in a major academic medical center, and within a PAC-12 institution creates exciting prospects to advance clinical training and research. Our students experience impressive educational outcomes that position them for professional success in their chosen discipline. We strive to share our expertise to make a difference on a national and international scale and to effectively work toward better health for the communities we serve, including University of Utah Health, the University of Utah Athletics Department, and the Intermountain region and Wasatch Front Community.
Athletic Training
The professional entry level degree to become an athletic trainer is changing to a master degree. The Master of Athletic Training program will start Summer 2020. Currently, an accredited Bachelor of Science program, by the Commission on Accreditation of Athletic Training Education (CAATE), is being phased out.
Doctor of Physical Therapy (DPT)
This entry level clinical doctorate degree is intended to prepare students to become physical therapists. This program is accredited by the Commission on Accreditation in Physical Therapy Education (CAPTE).
Rehabilitation Science (PhD)
This degree is expected to prepare students to advance the scientific knowledge underlying the clinical practice of rehabilitation through the development of expertise in research, teaching, and professional service.
Give
You can help the College of Health advance with even a small gift.