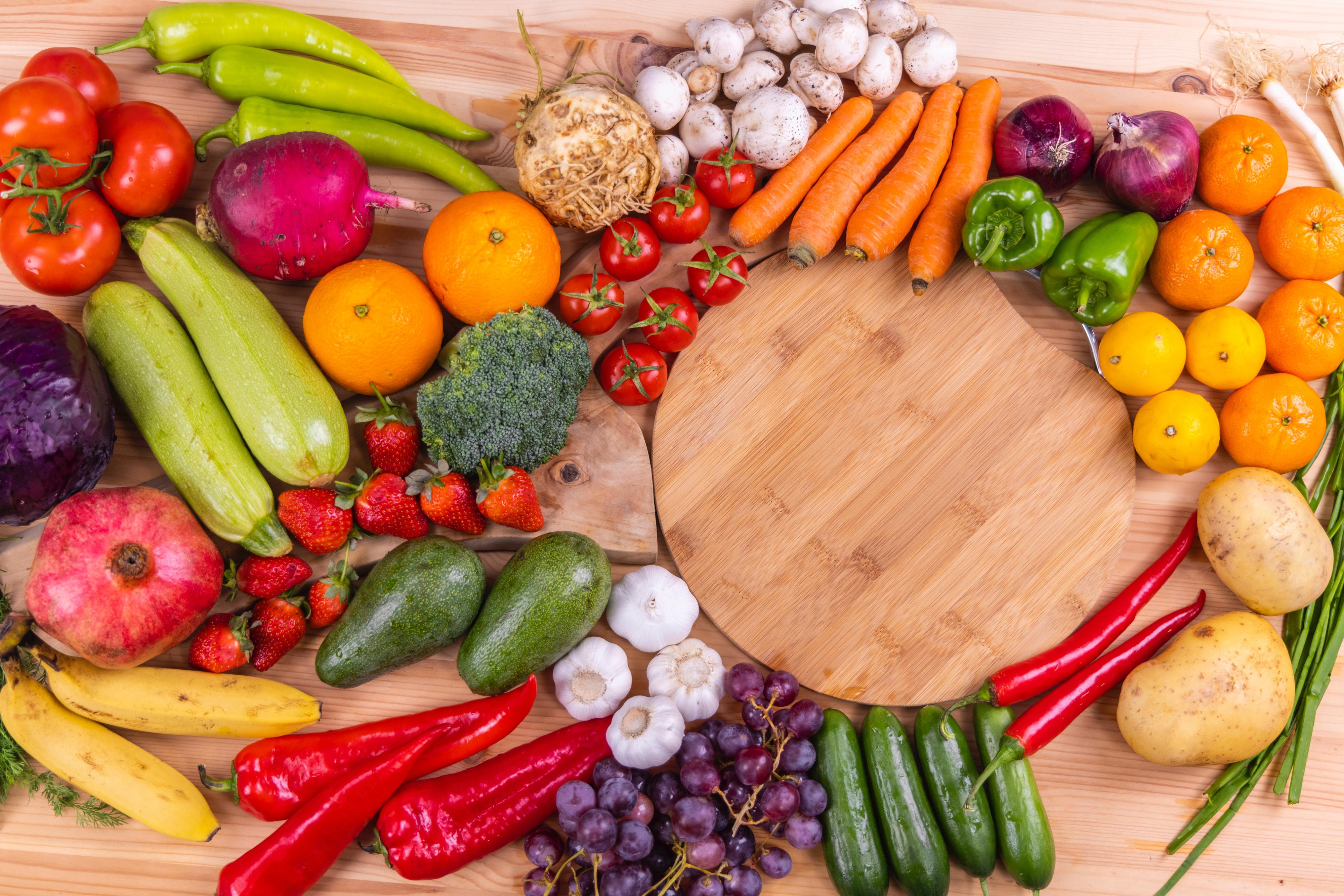 When it comes to illness prevention, you can't control genes, but you can often control diet. It's a critical message, considering the total cost of chronic disease in the U.S. is $3.8 trillion each year. And it's the key behind the second annual Food is Medicine Conference, hosted by the College's Department of Nutrition and Integrative Physiology.
The conference will be held in-person on Saturday, September 24 at the University Guest House, with pre-conference workshops on Friday, September 23. It will bring together practitioners, students, faculty and community members to learn about the connection between our food systems, behaviors, and overall wellbeing.
Theresa Dvorak, MS, RDN, assistant professor for the Department of Nutrition and Integrative Physiology who is spearheading the planning, said the idea for the conference started with a smaller event. It developed into a professional course for the VA Hospital in Salt Lake City and expanded to its current format last year—in a virtual setting due to the coronavirus pandemic.
"The Food Is Medicine conference is a great way to enhance your nutritional understanding and gain practical application strategies to better treat and care for your patients and your community," Dvorak said. "The conference will be in-person this year so that health professionals, students, and community leaders can learn, engage, and collaborate on the prescriptive power of nutrition to advance the prevention and treatment of chronic disease.  With growing rates of obesity, heart disease, and diabetes, healthy eating is more vital than ever."
The conference will include lectures, expert panel discussions, hands-on culinary experiences, community experiences, and many opportunities to have small group interactions with attendees. Many of the featured speakers are educators with the College's Department of Nutrition and Integrative Physiology and will bring their unique expertise to their presentations. Attendees can receive a maximum of 11.5 CME, including 5.25 credits on Saturday.
Saturday's attendees will be treated to the expertise of keynote speakers Michelle Segar, Ph.D., and Amanda Sweetman. Segar is a NIH-funded researcher at the University of Michigan, with a background in psychology, exercise science and health coaching. She is an expert in counseling and coaching through behavior change, consulting with organizations including Kaiser Permanente, Walmart, Google, Anytime Fitness, and Adidas. Her workshop "Strike Gold" will explain the research on what makes physical activity counseling effective, with hands-on practice using a physical activity prescription based on next-generation motivation.
Sweetman holds an MS in wetland plant ecology from Utah State University and she's currently the farm manager at the Farm at St. Joe's Hospital in Ann Arbor, Michigan. A program of Trinity Health, the Farm serves the community by improving access to fresh food, nutrition, education and therapy. Sweetman and her team work to educate and engage people of all ages around what real food is and how we can support one another as we work to make a change towards better health. Her afternoon presentation will focus on the life-changing community health lessons she's learned from the Farm.
Participants in Friday's pre-conference will experience breakout sessions led by a host of experts, including Dvorak. New to this year's conference, the pre-conference features a farm tour, a hands-on cooking class and a workshop with Segar, where she'll dive into the science of her keynote presentation.
"If we aren't looking at the larger community and their health, we are really missing the mark when we look at individual patient care," Dvorak said. "This conference not only allows you to zoom in when you are treating one individual patient, it allows you to step back and look at the forest."
All registration proceeds from the conference will go to supporting community nutrition outreach through the University of Utah Center for Community Nutrition. Early bird pricing ends July 31 and is tiered based on the profession of the registrant. You can register online to attend and get more details.
"Food is Medicine really highlights the strong interprofessional workings of the College of Health and is a great example of what can happen when we work together," Dvorak said. "I'm really looking forward to the spontaneous interactions of an in-person conference, the networking that you don't necessarily get in a virtual space. It's exciting to me."