Saturday, September 24, 2022
Pre-Conference Workshops Friday, September 23, 2022
University of Utah Guest House
Max of 11.25 CME
The Food is Medicine Conference is a continuing education conference hosted by the University of Utah Center for Community Nutrition designed for healthcare professionals who are looking to better incorporate nutrition into patient care. The FIM conference will bring together over 200 health professionals, students, and community leaders to learn, engage and collaborate on the prescriptive power of nutrition to advance the prevention and treatment of chronic illness. With growing rates of obesity, heart disease, and diabetes, healthy eating is more vital than ever. The conference will include lectures, expert panel discussions, hands-on culinary experiences, community experiences, and many opportunities to have small group interactions with attendees.
This year's conference will be an in-person experience hosted at the University of Utah Guest House from September 23-24. Early Bird registration ends July 31, 2022! Reserve your room at the Guest House today.
Pre-Conference Workshops
Friday, September 23
Individual events that participants can register for. Additional fees apply and space is limited. Max CME of 6 credits. See descriptions below.
Cooking Workshop (3 CME)
$150 (Students $50)
9:00 AM-12:00 PM - Cooking with Plants: A community approach and Garden Tour - Theresa Dvorak, MS, RDN
Meet at the Sill Center Building at University of Utah 195 S Central Campus Dr, SLC, UT 84112 https://map.utah.edu/
A Community in Action (3 CME)
$150 (Students $50)
1:00 PM-4:00 PM - Come get your hands dirty (literally) with visits to local urban gardens! We will tour three urban gardens during the afternoon. During the tour you will gain an understanding about local gardens providing high quality produce to the surrounding community. You will also have the opportunity to taste produce straight from the ground and discuss how high-quality ingredients serve as the backbone of preparing delicious food in an effort to maintain wellness. This is an opportunity to deeply experience the concept of farm to clinic practice. Max of 30 people.
Meet at the bus stop in front of the Turpin Building, 1795 S. Campus Dr., SLC, UT 84112 https://map.utah.edu/
Strike Gold: a workshop with Dr. Michelle Segar (1.5 CME)
$150 (Students $50)
10:00 AM-11:30 AM
Meet at the Eccles Health Sciences Education Building, Room 2600, 25 S 2000 East, SLC UT 84112 https://map.utah.edu/
Detailed Timeline of Events
Max CME of 5.25 credits.
8:00AM-8:30AM –Breakfast/ Registration - Pre-Conference Area
Morning Welcome - Douglas Ballroom West and East
8:30 AM – Theresa Dvorak
8:35 AM – Welcome address from Dr. Amy Locke, Chief Wellness Officer
Morning Keynote w/ Dr.Michelle Segar (1.5 CME) - Douglas Ballroom West and East
8:45 AM – Introduction by Dr. Amy Locke
8:47 AM –The Joy Choice: How to Slay the All-or-Nothing Dragon through Purpose, Positivity, and Play
9:45 AM-10:00 AM – Q&A with Dr. Segar
Break & Networking - Pre-Conference Area
10:00AM-10:20AM
Morning Breakout Sessions (1.5 CME)
10:20AM –11:05AM
What Utah youth learn about nutrition - from classroom to cafeteria - Madeline French and Dr. Julie Metos - Douglas Ballroom West
Food Pharmacy: addressing nutrition status and food insecurity in a clinical setting using a team based care model - Dr. Amy Locke, Ellen Maxfield, Carissa Christensen, MS, RDN - Douglas Ballroom East
Nutrition trends for our four-legged friends - Dr. Katherine Beals - Alpine Room
11:15AM-12:00PM
Cultivating Health: Connecting Farmers, Healthcare, and Food Insecure Communities - Shannon Jones, MS, James Loomis, Allison Riederer, MS, RDN - Douglas Ballroom West
Cooking up change in medical school: The Saucey Difference - Theresa Dvorak and Dr. Tricia Petzold - Douglas Ballroom East
Panel Discussion - Facilitating Change with an SMA Panel: Dr. Richmond Doxey, Dr Shipra Bansal, Amy Reeder, MS, RDN, Lisa Tylor Swanson, Moderator: Amy Locke - Alpine Room
Lunch Provided - Pre-Conference Area
12:00 PM-1:00 PM
Afternoon Keynote with Amanda Sweetman, Regional Director of Farming and Healthy Lifestyles for Trinity Michigan (1 CME) - Douglas Ballroom West and East
1:00 PM – Introduction of Keynote
1:02 PM – Hospital-based Farming: Lessons in Improving Community Health and Wellbeing from the Farm at Trinity Health - Amanda Sweetman
2:00 PM-2:10 PM — Q&A with Keynote
Break & Networking - Pre-Conference Area
2:15 PM-2:35 PM
Afternoon Breakout Session (.75 CME)
2:35 PM-3:20 PM
Why a weight-inclusive approach improves patient-centered care - Dr. Kary Woodruff - Douglas Ballroom West
Time restricted eating among Native Hawaiian and Pacific Islander women at risk of endometrial cancer: the TIMESPAN Study- Rachel Hoobler - Alpine Room
Shared Medical Appointments: Going from Concept to Design - Dr. Shipra Bansal - Douglas Ballroom East
Closing remarks by Julie Metos - Douglas Ballroom West and East
3:25 PM-3:45 PM
Networking-meet your community - Pre-Conference Area and Patio
3:45 PM-5:00 PM - Appetizers and Libations free for all attendees
Pricing
All proceeds from the FIM conference go to supporting community nutrition outreach through the University of Utah Center for Community Nutrition.
Early Bird (Register By July 31)
Physicians: $275
Other professionals: $165
Community/unspecified: $210
Students: $60
After July 31
Physicians: $325
Other professionals: $200
Community/unspecified: $250
Students: $75
About the Pre-Conference Workshops
Featuring Dr. Michelle Segar
"Strike Gold: A Workshop"
SESSION DESCRIPTION
Despite over 30 years of promoting exercise to the general population and counseling patients about the benefits of activity the majority are still not regularly physically active. Have you ever wondered why it is that most people choose not to move given the multitude of evidence-based health and well-being benefits? In this presentation+workshop, Dr. Michelle Segar, University of Michigan sustainable-behavior-change researcher and author of The Joy Choice, will explain the surprising research explaining why our promotion and counseling of physical activity has not been more effective –and what is. Workshop participants will get hands-on practice using a physical activity prescription based on next-generation motivation and decision-making science.
Learning Objectives
Learn findings from 3 studies explaining why long-term benefits from physical activity are not as motivating as short-term benefits
Understand how the two information processing systems in the brain works and implications for promoting physical activity
Get practice prescribing physical activity to patients or clients using a prescription based on next-generation science.
Culinary Medicine: Cooking with Plants
SESSION DESCRIPTION
During this interactive Culinary Medicine workshop participants will go on a walking tour of a University of Utah Campus Garden and prepare an unapologetically delicious plant-forward meal in the Nutrition and Integrative Physiology teaching kitchen. The tour of the Campus Garden will assist participants in a deeper understanding of the on-campus food system and initiatives to address food insecurity on campus. Participants will continue the conversation about plants in the hands-on culinary medicine experience where they will explore new culinary techniques and build skills around bringing cooking classes into the community.
About the Keynote Speaker
Featuring Michelle Segar
Michelle is an award-winning, NIH-funded researcher at the University of Michigan with almost thirty years studying how to help people adopt healthy behaviors in ways that can survive the complexity and unpredictability of the real world.
Michelle's translational research is widely recognized as relevant and practical. She was named inaugural chair of the United States National Physical Activity Plan's Communication Committee, an adviser to the Department of Health and Human Services, a speaker for the World Health Organization, and director of the University of Michigan's Sports, Health, and Activity Research and Policy Center.
Michelle's perspective is uniquely comprehensive –For her entire career she has combined academic research with real-world health coaching to pioneer methods that create sustainable healthy behavior change, and which have been adopted to boost patient health, employee health and well-being, and gym membership retention. Her first book, NO SWEAT! is used as a core text in training professionals in health coaching and patient counseling. Michelle's interdisciplinary training includes a doctorate in Psychology (PhD), a master's degree in Health Behavior/Health Education (MPH), a master's degree in Kinesiology (MS) and fellowships in translational research and health care policy from UM.
Michelle translates key science into sticky concepts, fun graphics, and consumer-friendly tools to produce sustainable change in the real world. She cares deeply about helping professionals and organizations learn how to apply and scale high-impact research into pragmatic products and services. She speaks and consults with organizations including Kaiser Permanente, Walmart, American Telemedicine Association, Business Group on Health, Anytime Fitness, Adidas, Google, The Permanente Medical Group, and The University of Vermont Health Network. Recently, she has advised companies designing AI and other digital and coaching approaches for patient and consumer health. A sought-after speaker and trainer, Michelle is frequently interviewed in major media outlets like The New York Times, NPR, Prevention, Fast Company, Self, Real Simple, Women's Health, CNN, Newsy, and The Wall Street Journal.
Her new book, THE JOY CHOICE (April 2022, available for pre-order now), showcases the exciting new science and method for breaking down all-or-nothing thinking and cultivating the in-the-moment decisions that support self-care, health, and well-being.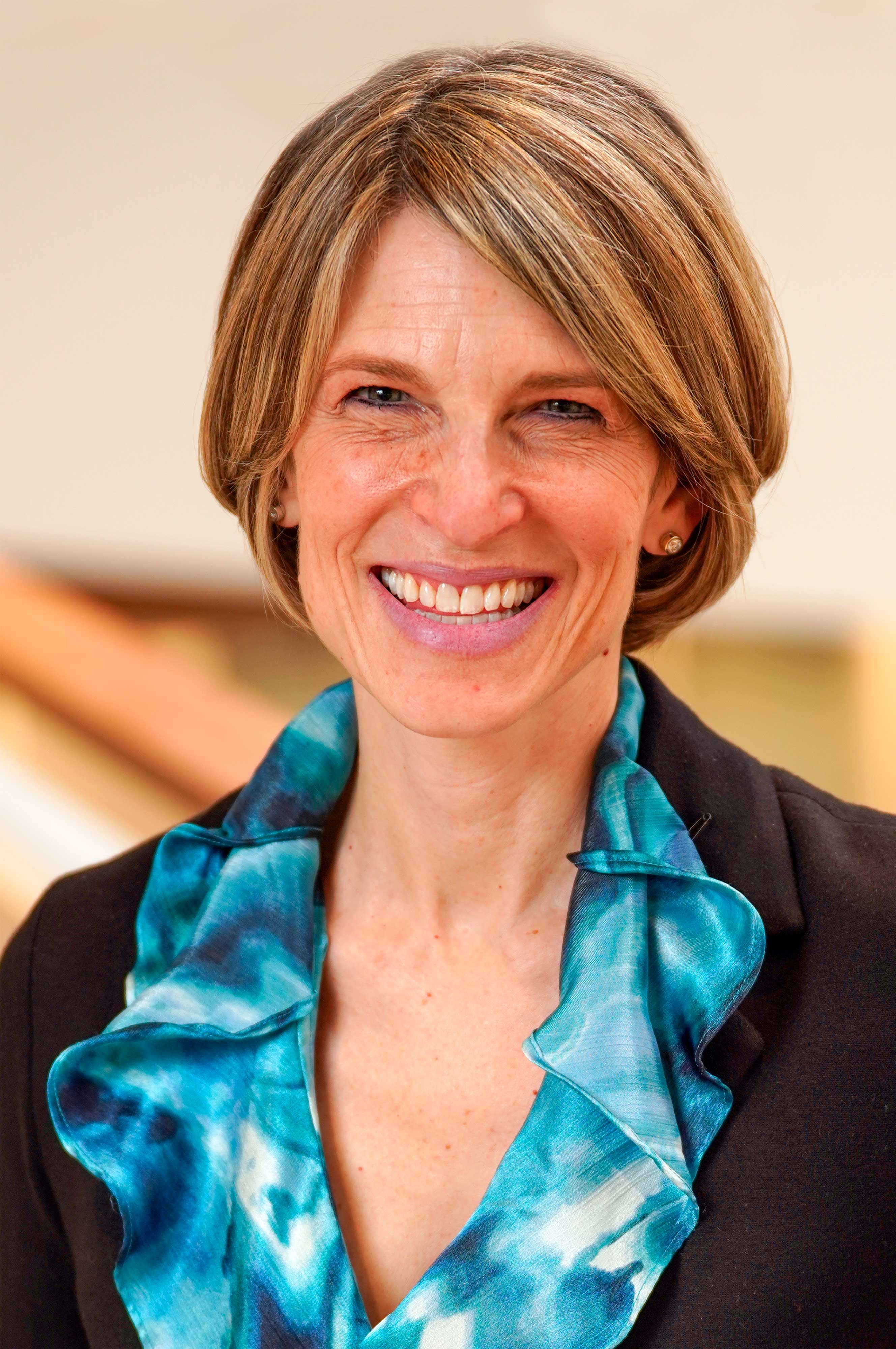 Website
Michelle Segar's Social Media Accounts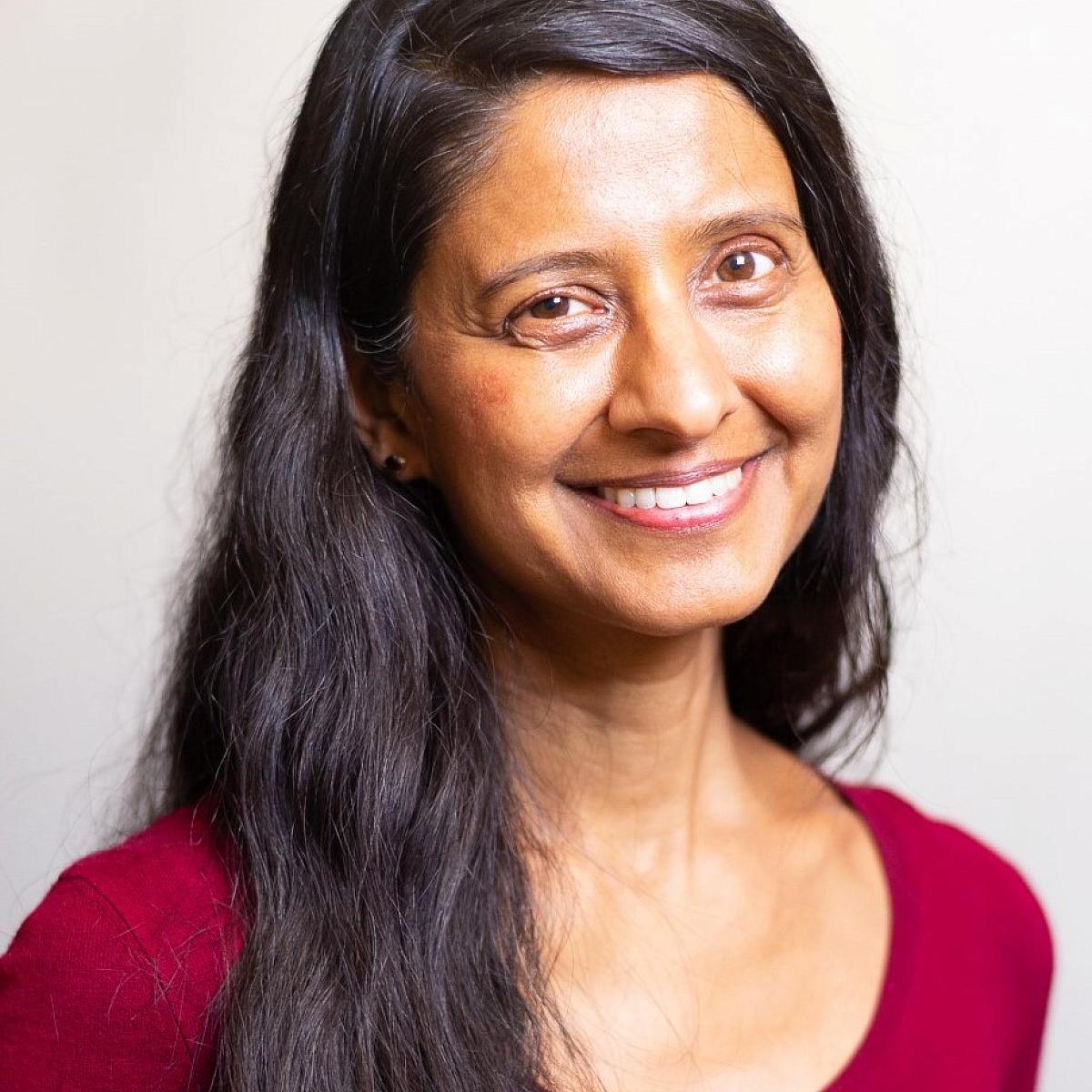 Shipra Bansal is a staff physician and Assistant Clinical Professor with the Susan Samuel Integrative Health Institute (SSIHI) at University of California, Irvine. In addition to patient care, she is involved in resident training, increasing the educational outreach of the institute and developing sustainable group visit models. Prior to SSIHI, she was an Assistant Professor of Family Medicine and the Director of Osteopathic and Lifestyle Medicine at A.T. Still University -School of Osteopathic Medicine in Arizona (ATSU-SOMA). In this capacity she led the implementation of a fully integrated lifestyle medicine curriculum at the university. As a family physician, she has a special interest in making healthy lifestyles, particularly nutrition, accessible to all populations.
Since 2014, Dr. Bansal has been running group visits for patients with metabolic syndrome and other inflammatory conditions to adopt a plant-forward eating pattern in order to stabilize and/or reverse disease. She has been able to show successful outcomes in metabolic parameters. Dr. Bansal completed her training at Harbor-UCLA in 2008. She is dual boarded in Family Medicine as well as Lifestyle Medicine. She is also a certified clinical health coach who enjoys cultivating empowering relationships with her patients.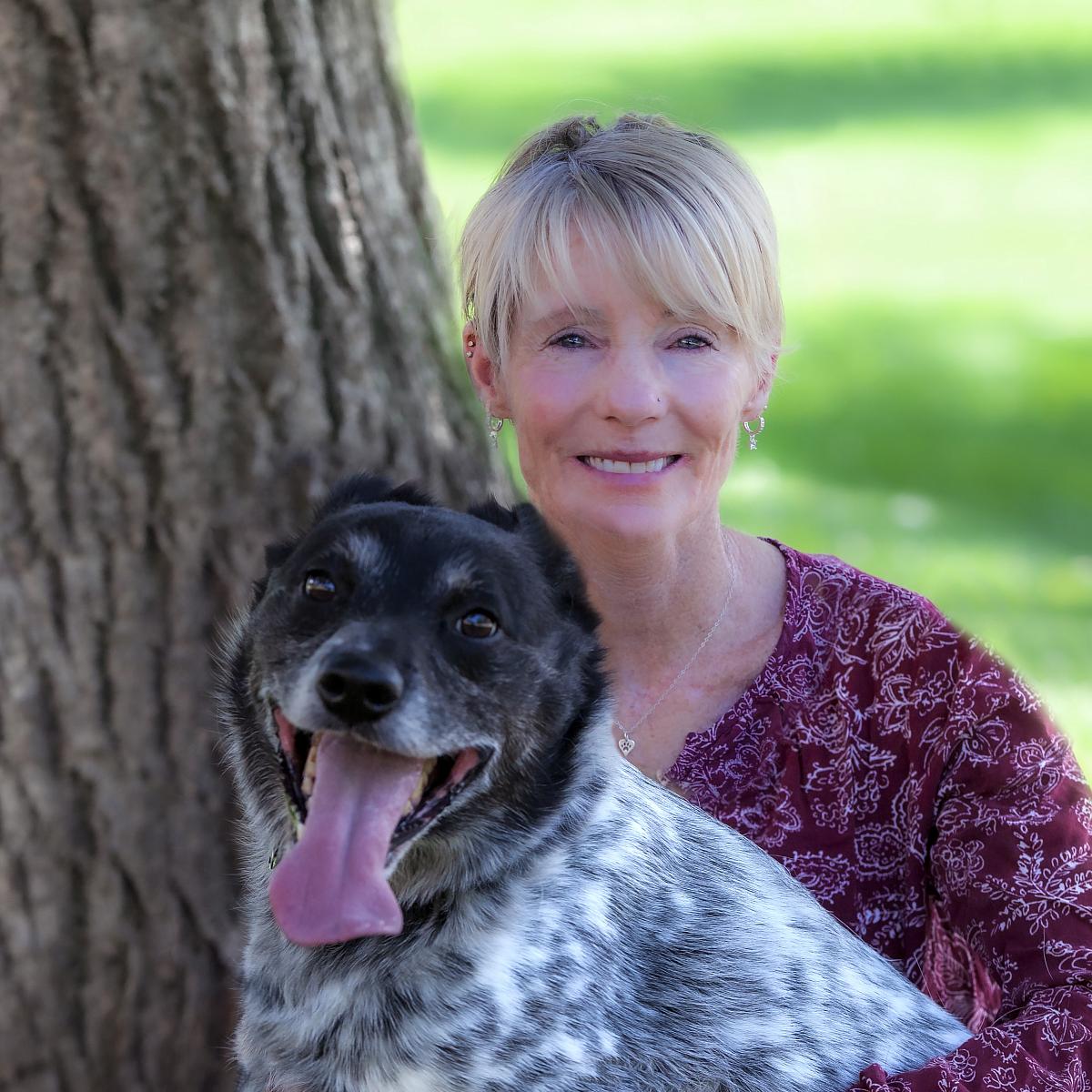 Katherine Beals, PhD, RD, FACSM, CSSD
Katherine Beals, PhD, RD, FACSM, CSSD is an Associate Professor (clinical) in the Department of Nutrition and Integrative Physiology at the University of Utah where she teaches graduate courses in research methods, sport nutrition and macro- and micronutrient metabolism.  In her "spare" time Kathie serves as president of Herding Haven Rescue, a 501c3 non-profit whose mission is to rescue, rehabilitate and find forever homes for herding dogs with physical, medical and behavioral "special needs. 
Dr. Beals holds a PhD in Exercise Science and Physical Education from Arizona State University, is a Registered Dietitian, a fellow of the American College of Sports Medicine and a Certified Specialist in Sports Dietetics.  In addition, she holds a degree in companion animal nutrition from Southern Illinois University and is currently working towards her certification as a canine behavior consultant.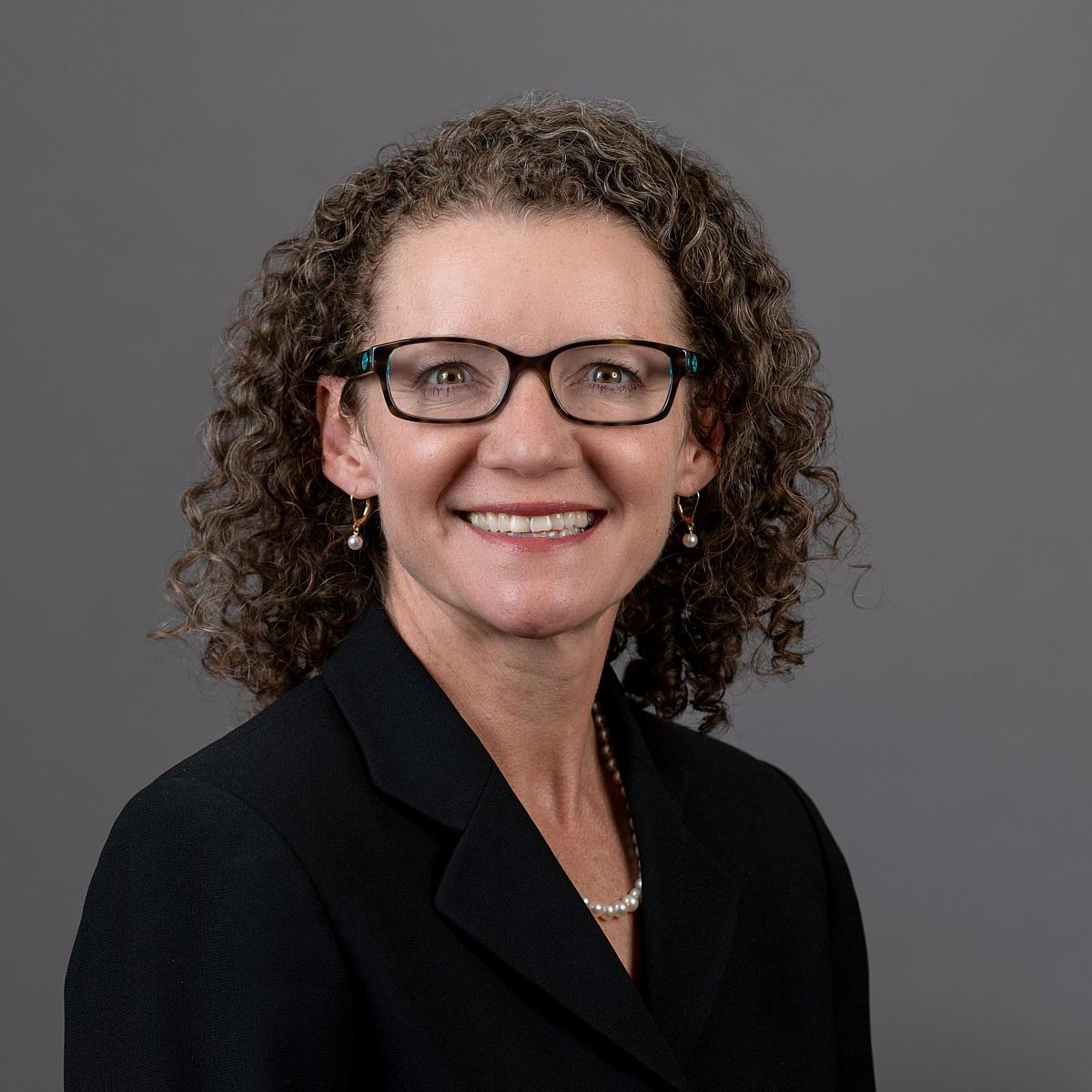 Carissa Christensen is a Registered Dietitian and the Nutrition Care Services Director for U Health. Carissa's background in community nutrition and public health led her to pursue a career as a Public Health Officer in the United States Air Force where she had the opportunity to research the strategic impacts of food insecurity in developing nations. For the past 15 years, Carissa has worked at U Health and is especially proud of the projects her and her colleagues have worked together on to address food insecurity in the Salt Lake community. She has led the NCS Department to play an important role in the development of the Feed U Pantry located at the Health Sciences Education Building and the Food Pharmacy mobile trailer, serving patients at both the Sugarhouse and Redwood Health Centers. Carissa hopes to continue to be involved in the expansion of these programs and is very interested in addressing the ongoing concerns of food insecurity in Utah.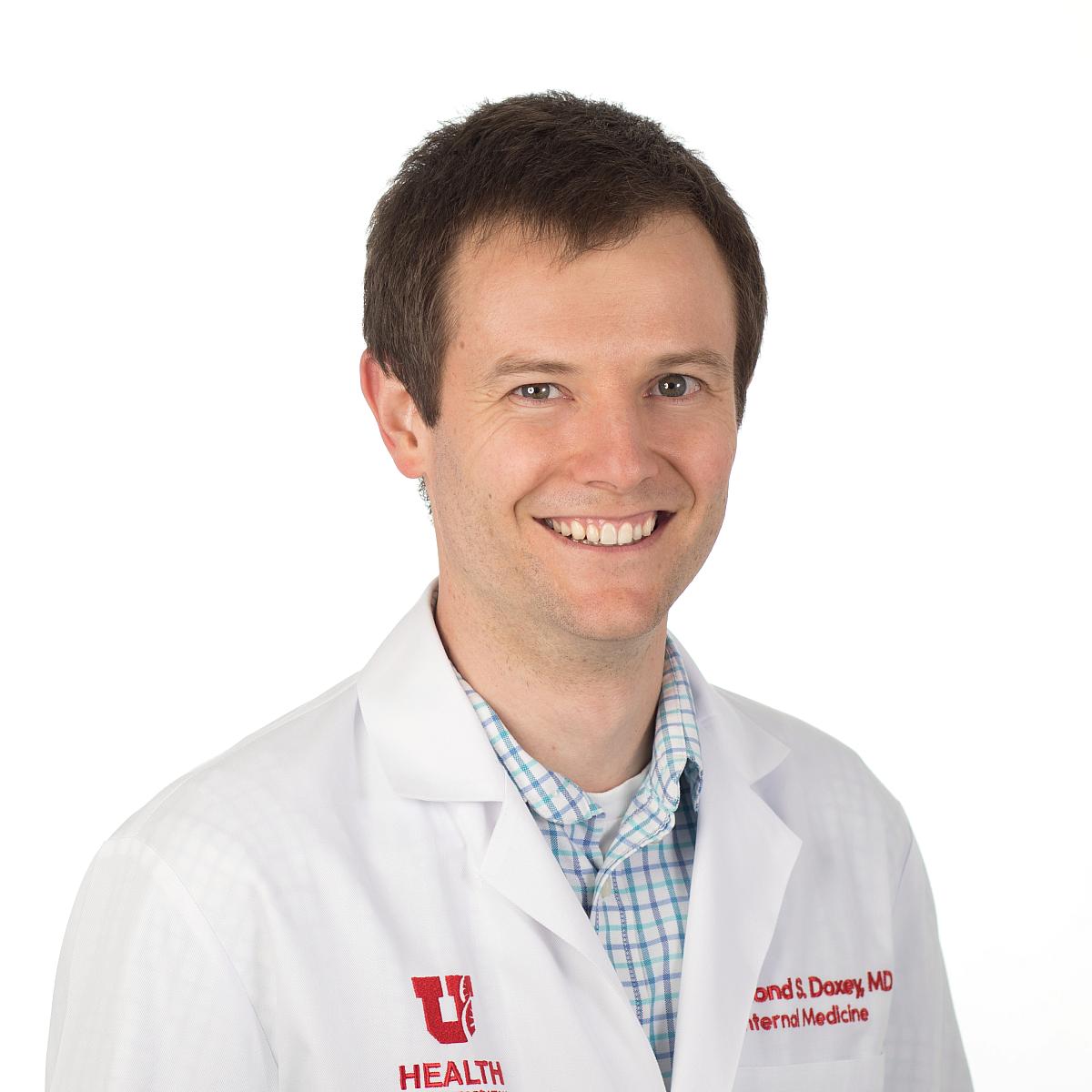 Richmond Scott Doxey, MD, CCMS
Richmond Scott Doxey, MD, CCMS, is a physician at the Sugarhouse Clinic in Salt Lake City. As an internist and culinary medicine specialist, his interests include the influence of food patterns and other lifestyle factors on chronic illness, and how to harness the power of lifestyle changes to prevent and treat chronic illness.He has given several presentations and workshops at local, regional and national meetings on the Mediterranean Diet and its impact on chronic illness, and coaching patients on positive lifestyle behavior change. He has been working in conjunction with fellow physicians and dieticians in running culinary shared medical visits for patients.
Theresa Dvorak is a Registered Dietitian and Assistant Professor in the Department of Nutrition and Integrative Physiology at the University of Utah. Theresa's background as a Certified Athletic Trainer led her to specialize inSports Dietetics as a Certified Specialist in Sport Dietetics as well as weight management at Intermountain Health Care for nearly 15 years. Currently she coordinates the Culinary Medicine program at the University ofUtah where she strives for providing meaningful and practical nutrition education and culinary skills to graduate level students within University of UtahHealth Sciences. She also teaches and oversees community culinary medicine classes. Theresa's passion for teaching kitchens is palpable in all that she does!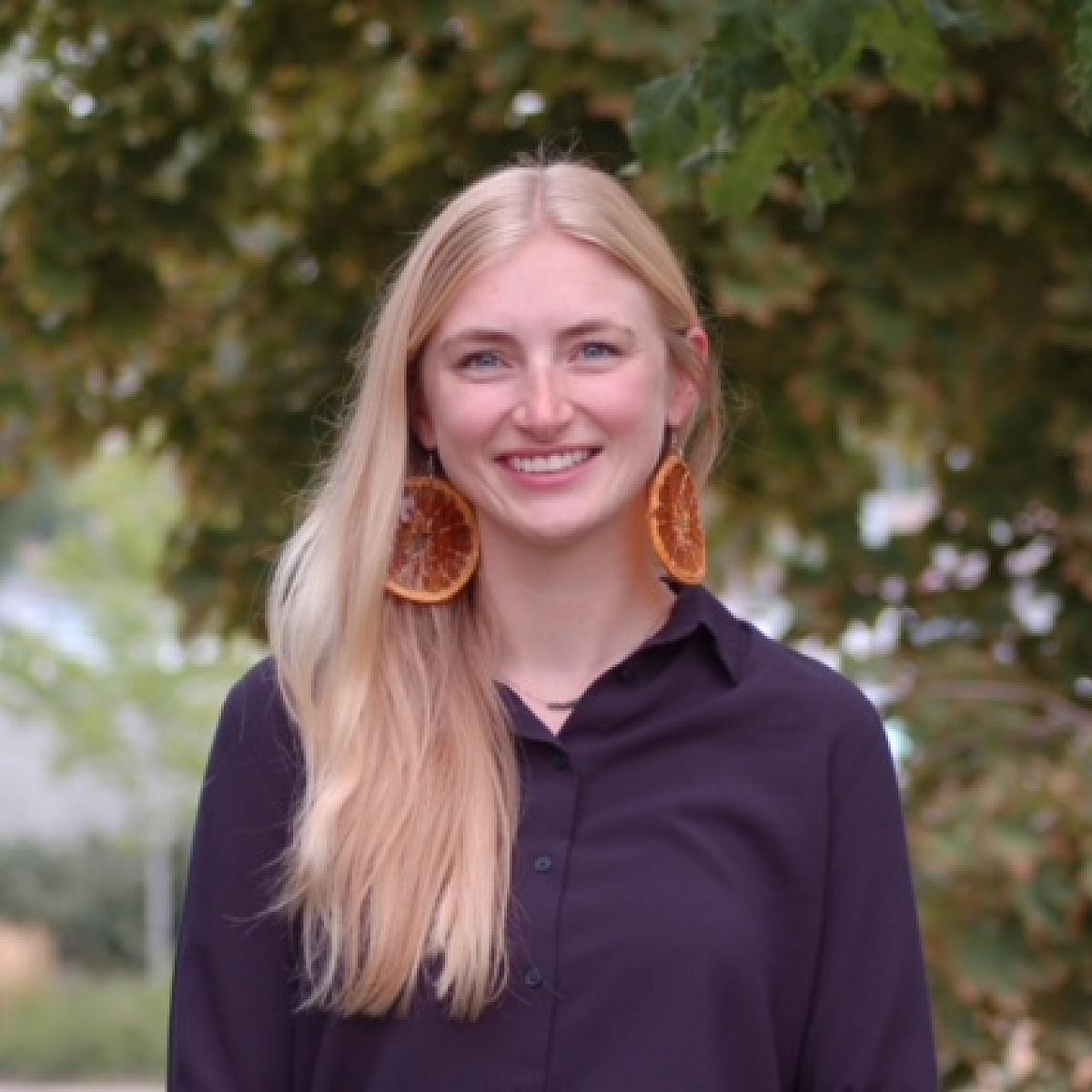 Madeleine French, MS, RDN
Madeleine French, MS, RDN, is a dietitian at the University of Utah's Center for Community Nutrition. She's passionate about nutrition education and diabetes prevention. On the weekends, you can find her backpacking around southern Utah or skiing at Alta.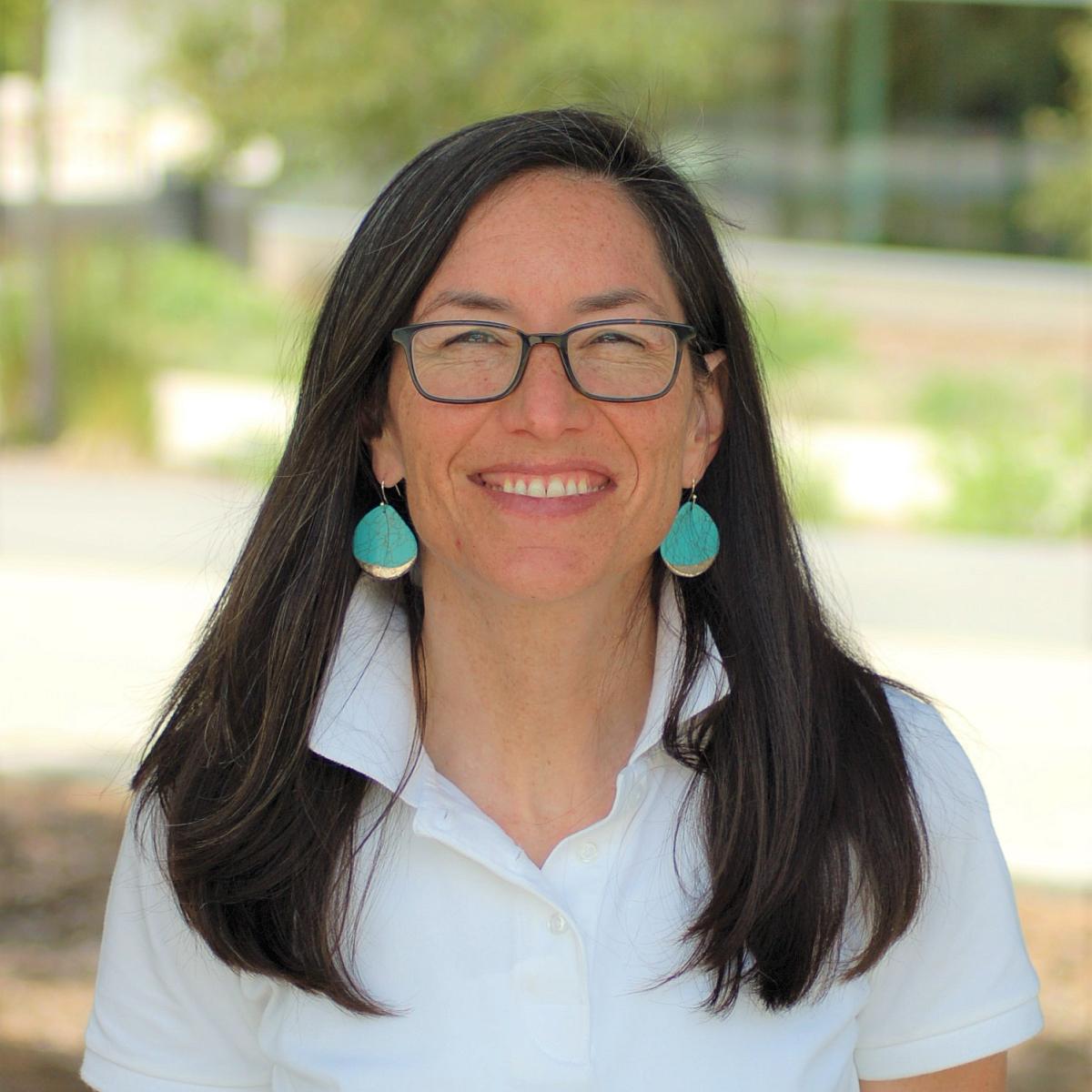 Shannon Jones is an Assistant Professor (Clinical), in the Department of Nutrition & Integrative Physiology, and is the Co-Director of the University of Utah Center for Community Nutrition. She is the Project Lead for the University's Driving Out Diabetes Initiative's childhood diabetes prevention program, Food, Movement, and You, which focuses on nutrition education and diabetes prevention for families experiencing homelessness. She collaborates with multiple community partners and service agencies on projects that increase food security and access to healthy local foods for people experiencing housing insecurity and homelessness. Her work aims to ensure that underserved community members are empowered with the knowledge, access, and autonomy to make informed decisions about their health, wellness, and food consumption.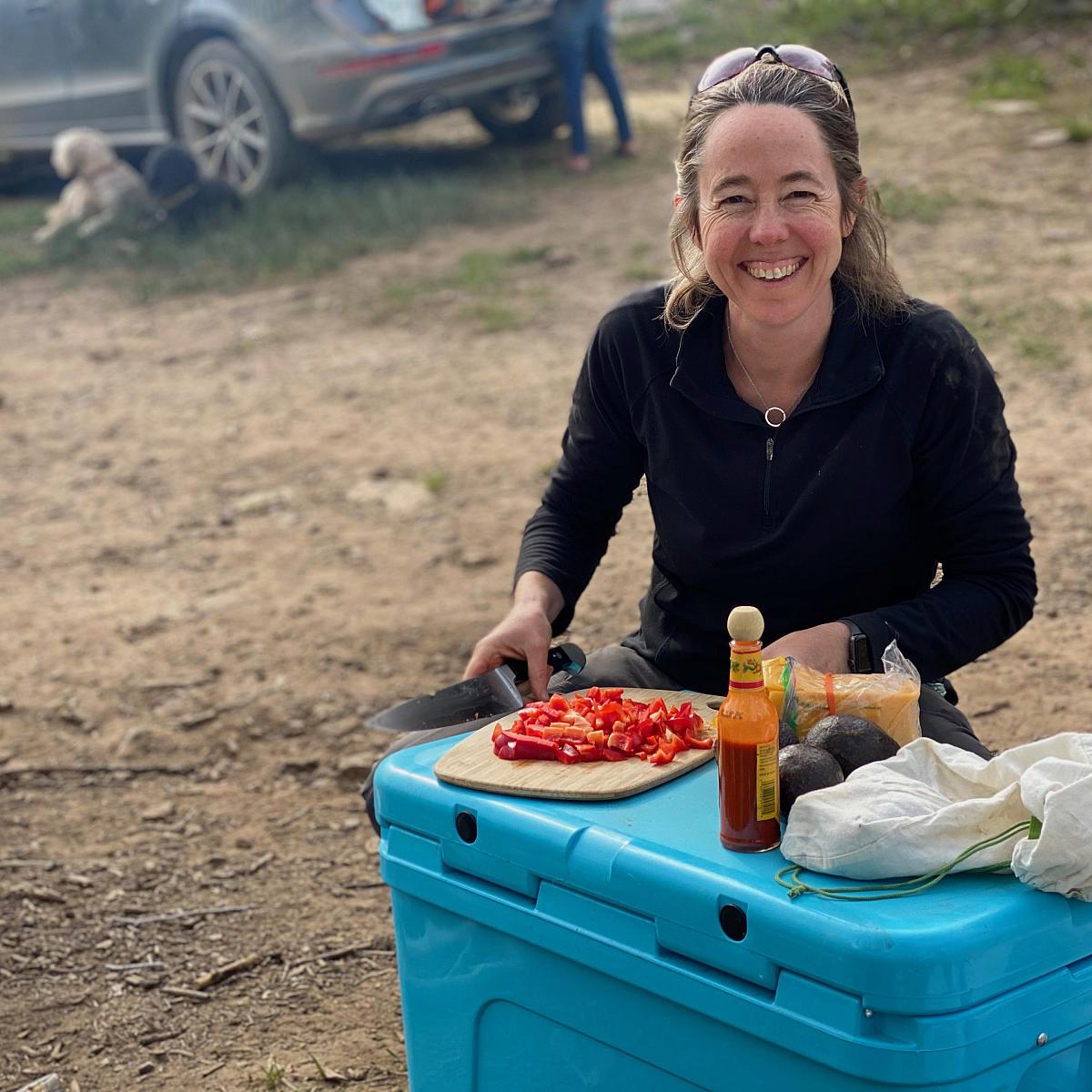 Amy Locke is the Chief Wellness Officer for the University of Utah Health, executive director of the University of Utah Health Resiliency Center, Professor of Family and Preventive Medicine and Adjunct Professor of Nutrition and Integrative Physiology. Her research, educational, and clinical interests center around professional well-being, health behavior change, and prevention of disease through lifestyle.She helped create a Culinary Medicine Program for health sciences students and a Health Promotion and Integrative Health Pathway of Excellence for medical students. She is the former Director of Integrative Medicine and Integrative Medicine Fellowship Director at the University of Michigan.She serves as Chair for the board of the Academic Consortium for Integrative Medicine and Health. She strives to increase education around wellness and integrative health topics both locally and nationally with a goal of increased access to services and a shift towards prevention and integrative health in conventional medicine.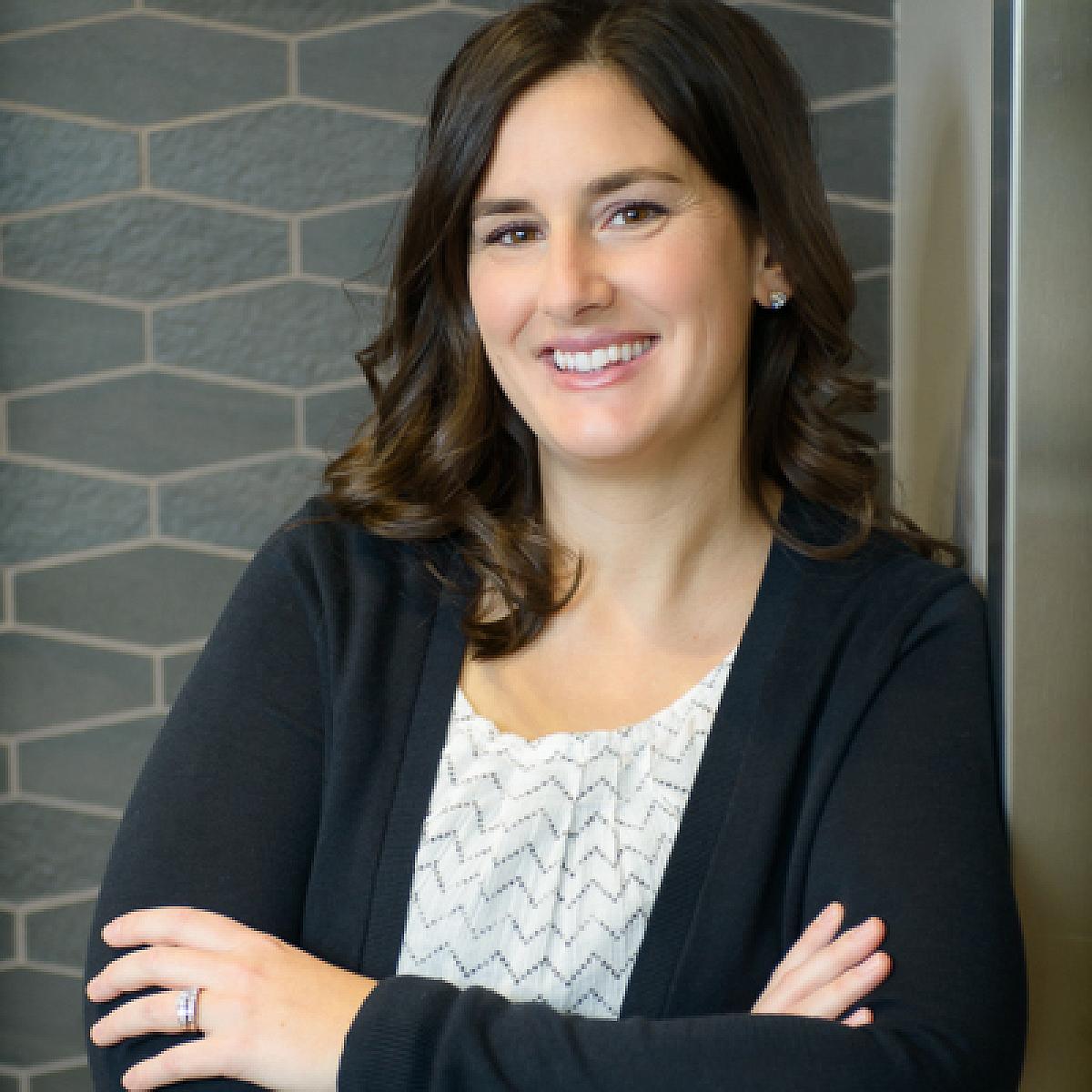 Ellen Maxfield, MSPH, CHES
Ellen Maxfield, MSPH, CHES is the Clinical Operations Manager in Wellness and Integrative Health, and an adjunct Assistant Professor in the Department of Physical Therapy and Athletic Training. She oversees the University of Utah's National Diabetes Prevention Program and the daily operations of the L.S. Skaggs Patient Wellness Center. She currently serves as a board member on the Steering Committee for the Prevention of Diabetes in Utah and the STEP for MS PCORI Research Advisory Board. Ellen is a Master Trainer Select and LifestyleCoach for the National Diabetes Prevention Program.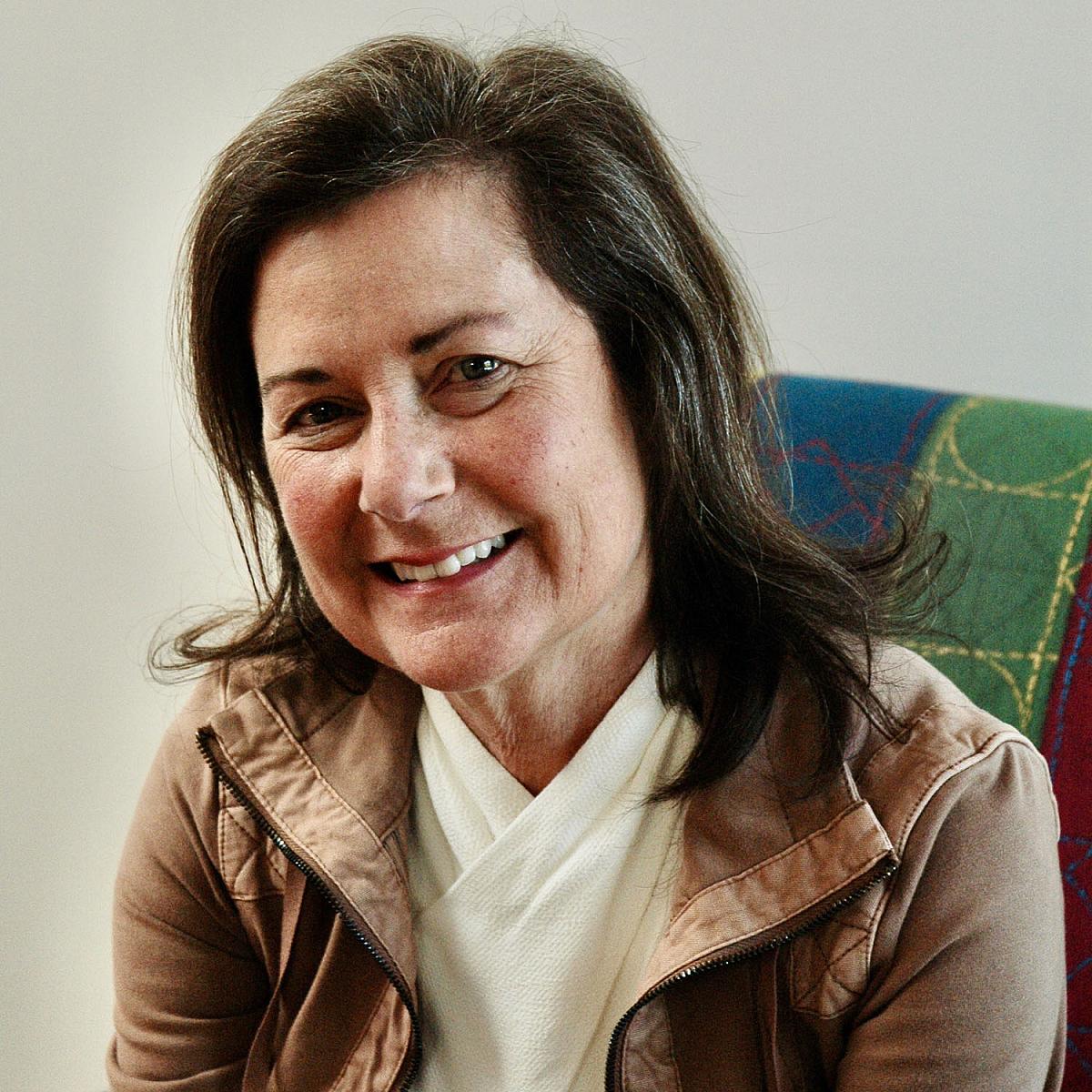 Julie Metos, PhD, RDN is a nutrition researcher, teacher, and administrator who's held many positions in NUIP, the College of Health and the University of Utah. She is the founding director of the UU Center for Community Nutrition and is proud to work with her colleagues on programs that impact the health and wellness of Utah children and families. When not working, Julie enjoys mountain biking, running and skiing.
Fifteen years into her practice of medicine, Dr. Petzold shifted from emergency medicine to a focus on what creates health and healing. With a certification from the Institute for Functional Medicine, she shifted her focus from identifying and treating disease alone to helping patients understand how to optimize their health and promote wellness. This led to Culinary Medicine.Her career began at the Snowbird Medical Clinic in 2002, after completing a family medicine residency at the University of Utah. She continues to work at the Snowbird clinic for the department of Orthopaedics and on the ski patrol as a medical advisor. Her continuity medical practice is at Pinnacle Health where she collaborates with physical therapist to provide comprehensive wellness for her patients. She co-directs the Health Promotion and Integrative Health pathway, and teaches the Culinary Medicine elective and Layers of Medicine at the University of Utah Medical School. Her volunteer work includes working on the Snowbird ski patrol, being the medical director for Holiday River Expeditions, and promoting cancer prevention through policy work and education with LessCancer.org.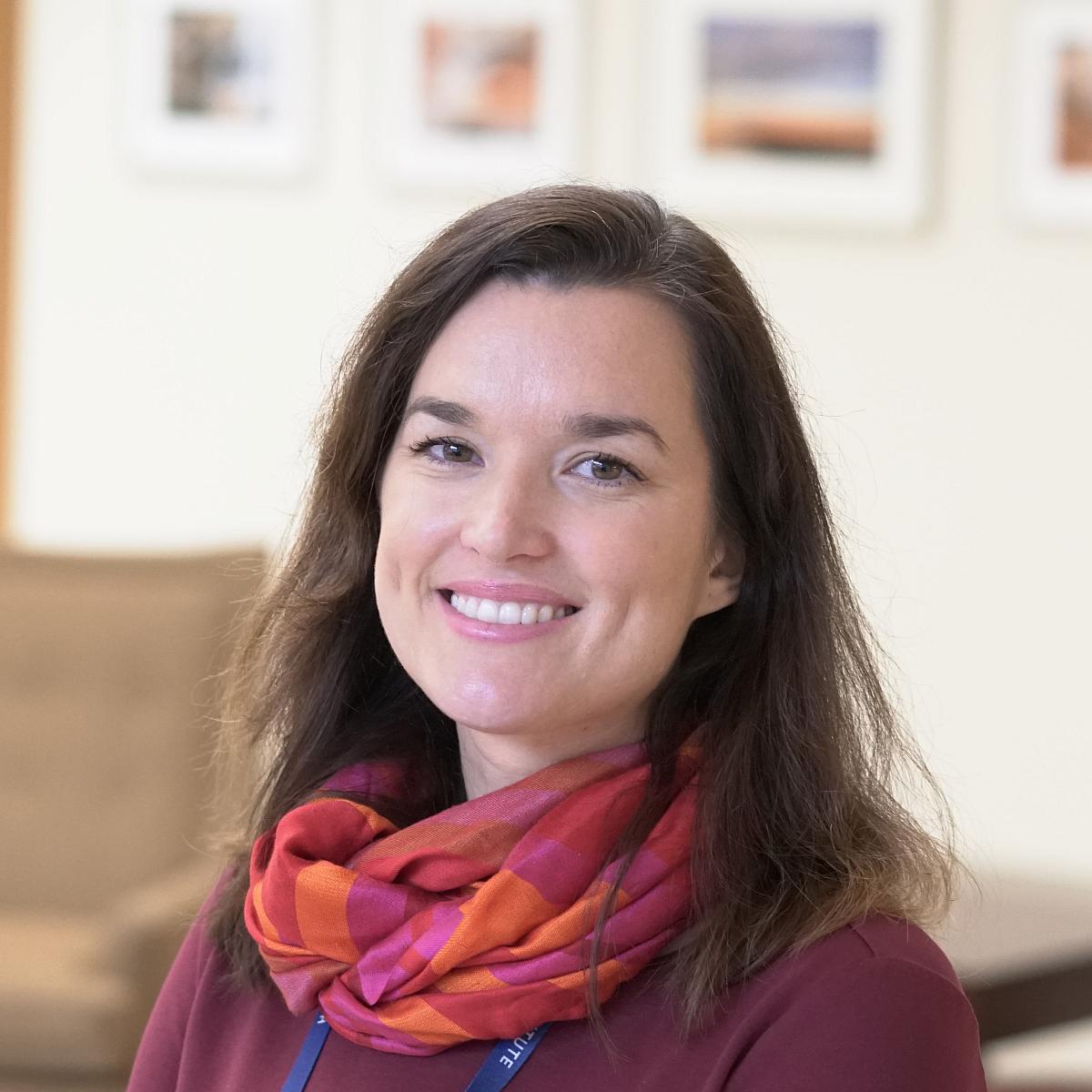 Dr. Playdon is a nutrition and cancer epidemiologist. Her research focuses on the role of modifiable lifestyle factors like diet and obesity in the development of cancer and survival after cancer diagnosis. Dr. Playdon studies dietary risk factors for breast, endometrial and colorectal cancers in large-scale population studies. She has also done cutting-edge research to develop dietary biomarkers using metabolomics technologies. At the Huntsman Cancer Institute, Dr. Playdon conducts diet intervention trials among cancer survivors to investigate the effects of specific diets on metabolic health with the goal of improving patient outcomes and survival.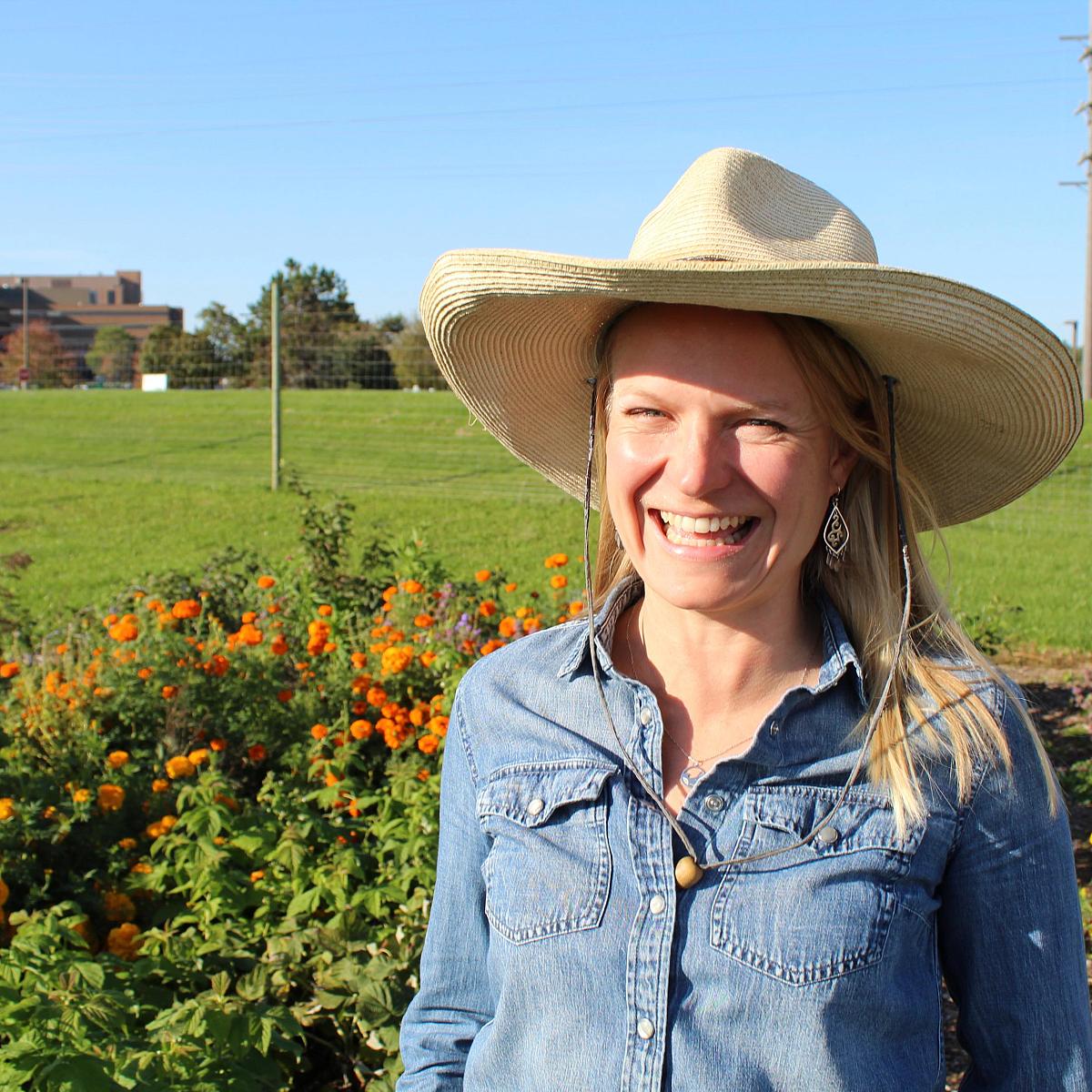 Amanda Sweetman graduated from the University of Michigan in 2007 with a BS in Ecology and Evolutionary Biology and from Utah State University in 2012 with an MS in wetland plant ecology. After working as a scientist, farmer, educator, and chef she landed her dream job as the Farm Manager at the Farm at St Joe's Hospital. It was there that Amanda found her true purpose.  
Her driving passion is to helping people to discover and experience the holistic health benefits of personal connection to the food we eat, the places where our food comes from, and the community that pulls together to sustain us. She and her team work to educate and engage people of all ages around what real food is and how we can support one another as we work to make a change towards better health.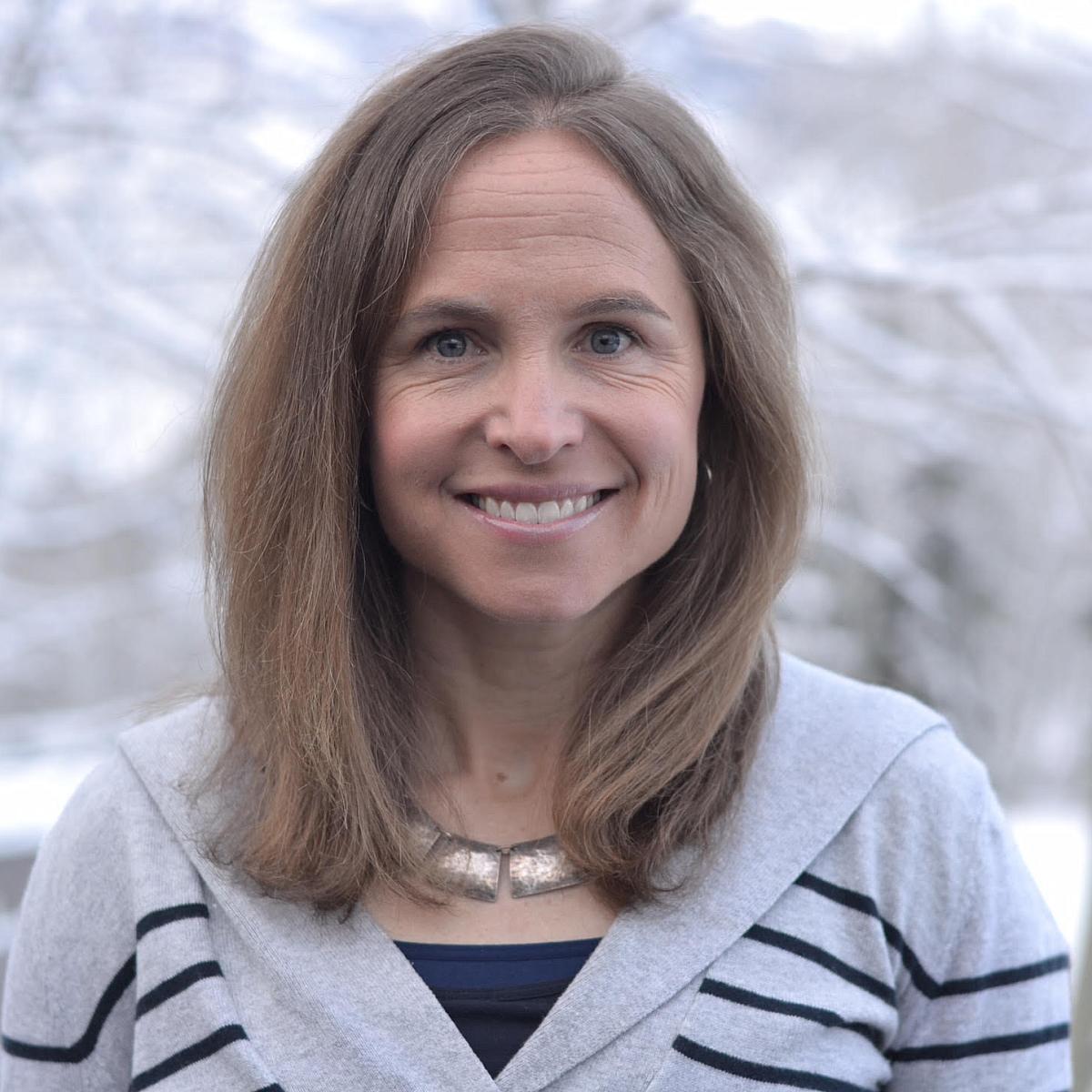 Kary Woodruff became connected to the University and College of Health as a graduate student, first in Sports Psychology and then Sports Nutrition. Kary worked for several years as a sports dietitian for Intermountain Healthcare before returning to the Department of Nutrition and Integrative Physiology as faculty. Kary is an assistant professor lecturer, Director of the Coordinated Master's Program in Dietetics. Kary is an instructor of the undergraduate course, Cultural Aspects of Food, and the Master's Program course Medical Nutrition Therapy; she also oversees the Program's Sports Nutrition track. Kary has authored/co-authored two textbooks and several textbook chapters and completed her dissertation on coordinated care for the treatment of eating disorders. Whether working with patients, students, or friends and family, Kary's overall aim is to help individuals have a healthier relationship with food!
Conference Objectives
Summarize the new science and methods for breaking down all-or-nothing thinking and cultivating the in-the-moment decisions that support self-care, health, and well-being.

Discuss practical information that enables conference attendees to thoughtfully advise patients and consumers about healthy, plant-forward menu strategies that are easy to prepare, culturally diverse, and budget-conscious.

Provide information to allow attendees to intelligently evaluate popular diets and to advise patients and clients based on the research associated with these diets.

Explore a variety of healthy, plant-forward, and flavorful dishes demonstrating easy ways to incorporate current nutrition recommendations.

Address issues of food insecurity and access to healthy foods for all.

Share information on strategies to incorporate nutrition education, consultation and coaching in clinical practices.

Explore practical applications of bridging the gaps between communities and healthcare.
Nutrition Goals
Choose options that are plant-forward
Choose healthy carbohydrates, proteins, and fats most often
Choose beverages wisely
Be mindful of portion sizes
Limit sodium where possible
Avoid nutrition information that's too good to be true
Practice mindful eating
Find a physical activity practice that works for you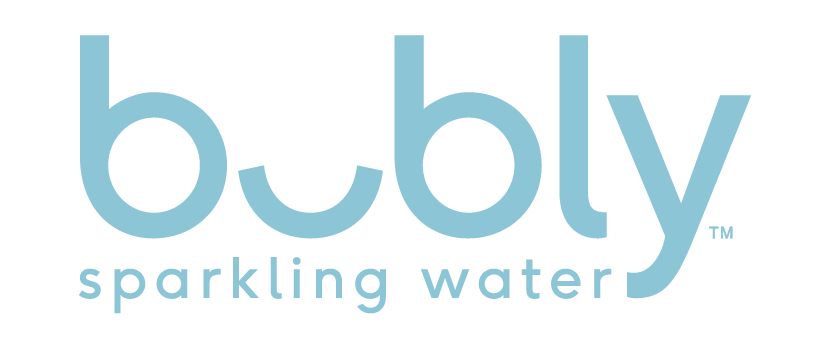 Food is Medicine
September 23 & 24, 2022
 Accreditation: The University Of Utah School Of Medicine is accredited by the Accreditation Council for Continuing Medical Education (ACCME) to provide continuing medical education for physicians.
Speaker and Planning Committee Disclosure Summary:
The University of Utah School of Medicine Continuing Medical Education Office (UUCME) meets ACCME Standards for Integrity andIndependence expectations regarding the identification and mitigation of relevant financial relationships with ACCME-defined ineligible companies. Everyone in control of content, including all speakers and planners, must disclose financial relationships in any amount within the past 24 months and any relevant financial relationships must be mitigated prior to the activity start.
Disclosure: None of the speakers or planners or anyone in control of content for this accredited continuing educational activity have any relevant financial relationships since the content does not relate to any products or services of an ACCME-defined ineligible company; therefore, there are no relevant financial relationships to disclose or mitigate.
AMA Credit: The University of Utah School of Medicine designates this other (Live in-person, live virtual and on-demand for registrants only) activity for a maximum of __11.25_AMA PRA Category 1 Credit(s)™.Physicians should claim only the credit commensurate with the extent of their participation in the activity
All attendees are encouraged to use the CME system to claim their attendance. Physicians will be awardedAMA PRA Category 1 credits™; all other professions will be awarded attendance at a CME event credit that they may use for their re-credentialing purposes. Nurses seeking contact hours must claim through the CME system.All users will be able to print or save certificates. For questions regarding the CME system, please contact the UUCME Office.For questions regarding re-credentialing process or requirements, please contact your re-credentialing organization.
Nondiscrimination and Disability Accommodation Statement: The University of Utah does not exclude, deny benefits to or otherwise discriminate against any person on the basis of race, color, national origin, sex, disability, age, veteran's status, religion, gender identity/expression, genetic information, or sexual orientation in admission to or participation in its programs and activities. Reasonable accommodations will be provided to qualified individuals with disabilities upon request, with reasonable notice. Requests for accommodations or inquiries or complaints about University nondiscrimination and disability/access policies may be directed to the Director, OEO/AA, Title IX/Section 504/ADA Coordinator, 201 S President's Circle, RM 135, Salt Lake City, UT 84112, 801-581-8365 (Voice/TTY), 801-585-5746 (Fax).
CME Statements, Disclosure
January, 2021
2021 Food Is Medicine Conference
Conference Resources
University of Utah Wellness and Integrative Health
Michelle Meinking, MS, RDN
Intermountain Healthcare nutrition resources:
Conference PowerPoints
 

A SPECIAL THANK YOU TO OUR SPONSORS:  



Food is Medicine
2018 Conference
Culinary Medicine – a curriculum first introduced at Tulane University, has quickly picked up interest and momentum across the US. At the University of Utah, the Department of Nutrition and Integrative Physiology (NUIP) launched the Center for Community Nutrition (UUCCN) with one of its priorities being the Culinary Medicine program. Since fall 2016, NUIP and the School of Medicine have collaborated to offer their own Culinary Medicine curriculum. On June 20, 2018, the UUCCN is hosting the Food is Medicine event, in partnership with Frog Bench Farms.
The partnership between the UUCCN and Frog Bench Farms originated out of a mutual interest to educate our community on healthful eating and its impact in preventing and mitigating chronic illness. The Food is Medicine event is not only intended to create space for community clinicians to better understand food and its importance to health and well-being, but also to inform clinicians on how to effectively communicate that knowledge with patients, families, and health care systems.
Culinary medicine experts will host a fun, educational evening that explores the ease of eating fresh, healthy foods. Food stations will demonstrate healthy and easy eating tips that participants can share with patients.
RESOURCES 
NATIONAL INSTITUTE OF HEALTH 
Find recipes, shopping and portion guidelines, tips for teens with diabetes, tracking tools and more: NIH Website
HEALTHY EATING PLATE 
Provides detailed guidance in a simple format to help people make the best eating choices: Healthy Eating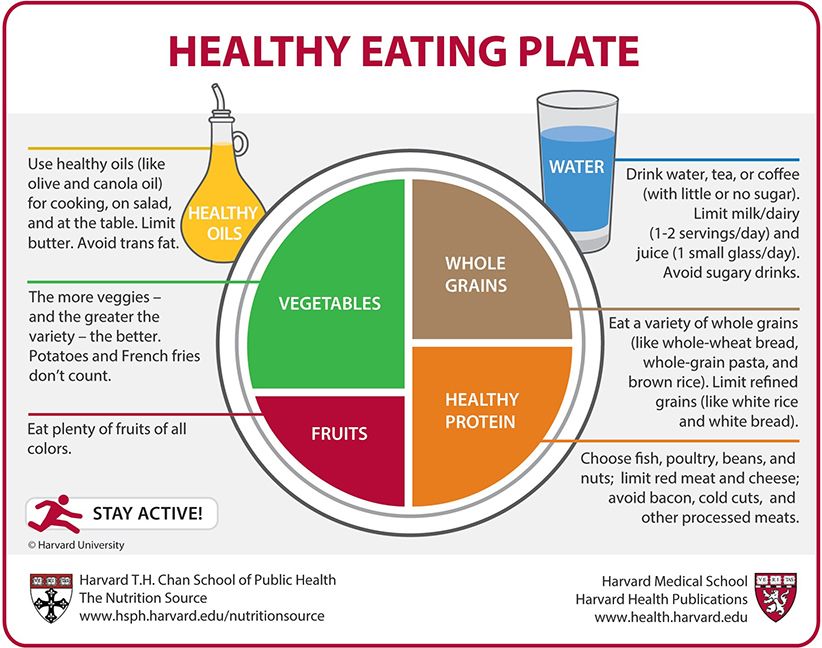 BUILD A BETTER SALAD