Nearly 300 students experienced another fantastic event for the Saturday Academies Program on May 20. An inaugural partnership with the University of Utah College of Health (COH), the event included activities in areas of nutrition, athletic training, health and kinesiology, and communications sciences and disorders—and all activities were run by students, staff, and faculty volunteers from the COH.
Participants ranging from first to twelfth grade from across the Wasatch Front—including a strong turnout from the Utah Islamic Center, Kearns Pacific Islander group, and the Glendale community center—arrived bright and early for breakfast together before students were split into groups for rotating, hands-on sessions.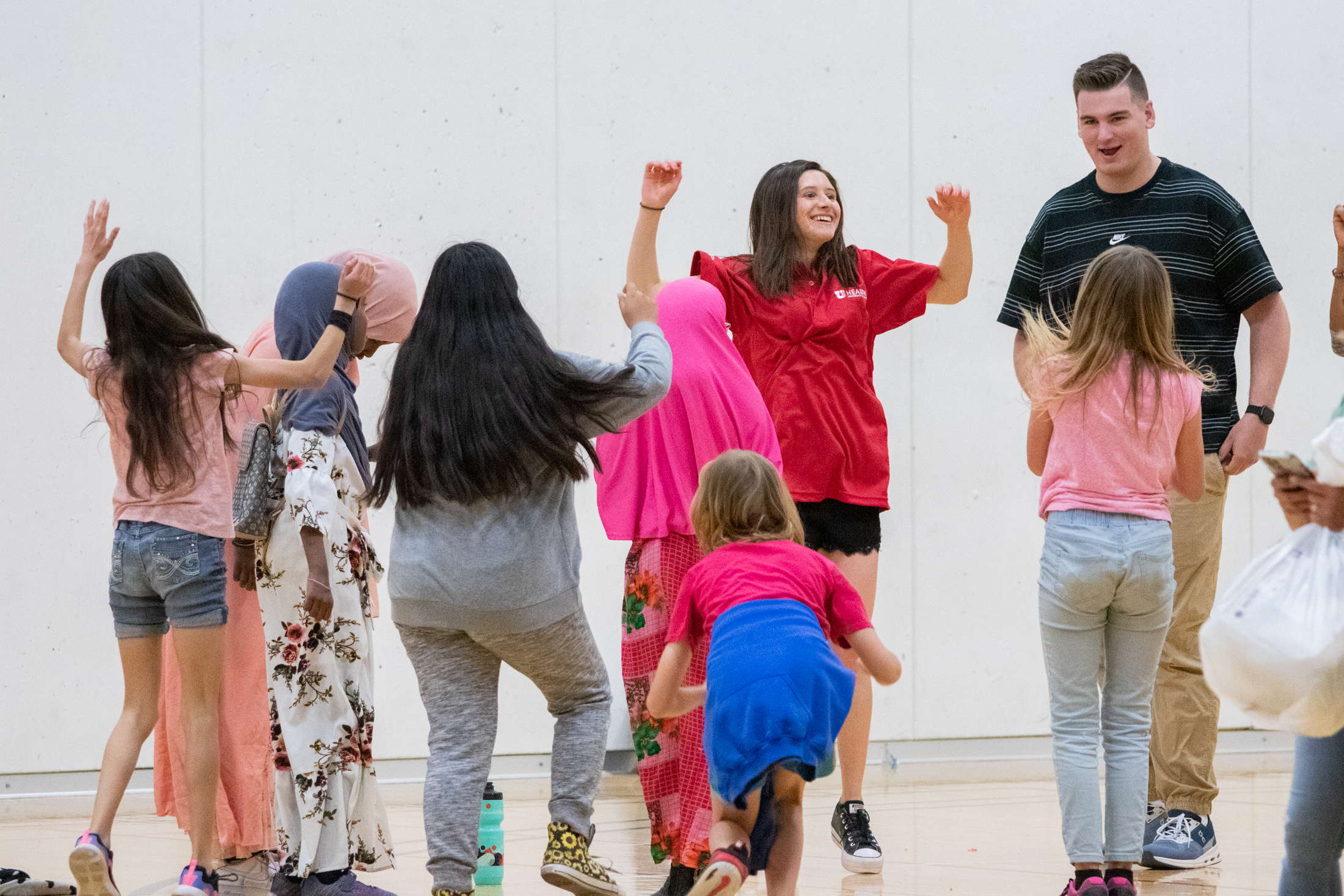 At mid-day, activities were temporarily paused while everyone enjoyed an individual box lunch from Zupas restaurant. After lunch, attendees participated in a second round of activities, and at the end of the day coordinators made sure everyone received a free swag bag from the College of Health before departing.
A handful of recent studies have shown that a college degree predicts better health and that, as of 2019, less than 35% of Utah adults aged 25 and over had a bachelor's degree. Additionally, 14.86% of Utah's population come from communities that have been historically marginalized or excluded in the health professions, but only 10.4% of physicians represent that same population (The Utah Medical Education Council, n.d.). Saturday Academies aims to turn around those trends, and the College of Health plays an integral part.
"We have to start early with young people by letting them know what options they have," said Julie Lucero, Ph.D., the health college's associate dean for equity, diversity, and inclusion. "Students often don't learn about health professions outside of medicine until they get to college; we're using this event to let them know about the different careers they can pursue."
Starting in the Spencer Fox Eccles School of Medicine as the "Future Doctors" program, the Saturday Academies have been completely reimagined and revamped within University of Utah Health Equity, Diversity, and Inclusion (UHEDI) to now include all University of Utah Health colleges as well as the Spencer S. Eccles Health Sciences Library. Many K-12 students attending the Saturday Academies represent groups historically marginalized or excluded in the health professions.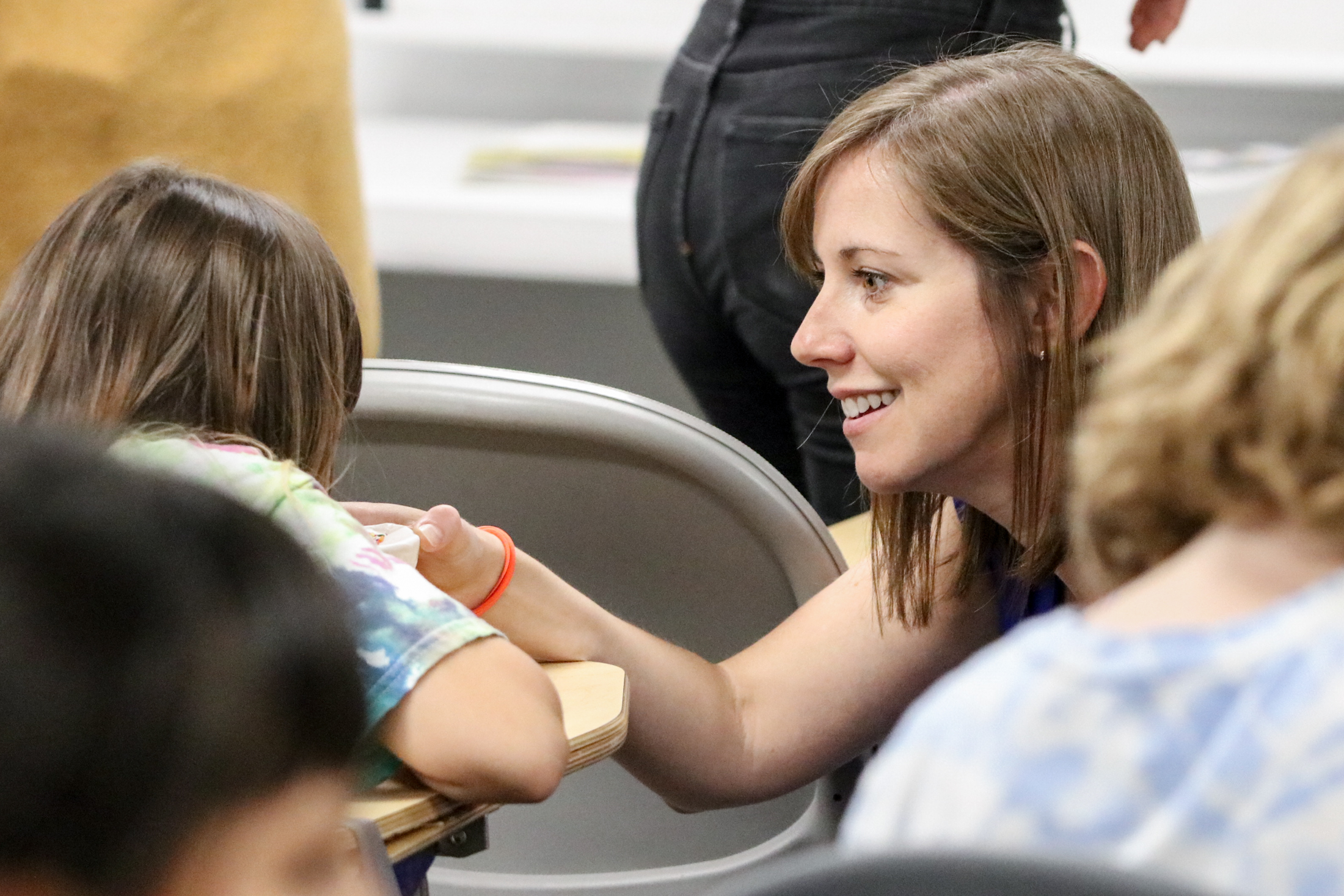 UHEDI and the School of Medicine, through the Value Added Medical Student Education Grant, funded the COH's event providing materials, meals, and transportation to and from the event. The partnership also helped advertise the program in the surrounding communities.
"Word of mouth is so powerful, so I hope we'll continue to get more and more students interested in visiting us," Lucero said. "We want to spark an interest, especially in the older students considering college. Part of us building trust in the community is creating a porous boundary with campus and letting them know that they are welcome at the university."
"I'm grateful to everyone in the COH who volunteered their time on the weekend to provide the youth in our community with an amazing experience," said José E. Rodríguez, M.D., F.A.A.F.P., associate vice president for health equity, diversity, and inclusion. "All these students deserve to know that the University of Utah is a place for them."
The COH plans to host another Saturday Academies event next year to represent more departments, such as Occupational and Recreational Therapies. Volunteers will be essential if the turnout is anything like this year's. To learn more about becoming a potential volunteer or getting involved as a participant, sign up for our mailing list by contacting trisha.ngo@health.utah.edu.
By Chris Harris and Sarah Shebek