DONOR STORY
A Passion For A Cure
After a nearly 40-year career in the brokerage business, University of Utah graduate Jan Bayle returned to her roots in 2018 when she became a donor for the College of Health (COH).
Bayle graduated from the COH with a degree in nutrition in May 1977 and has always had a passion for health.
She has been giving annually to the Department of Nutrition and Integrative Physiology (NUIP) since 2018. Bayle's donation supports a research lab on campus led by Scott Summers, PhD, chair of NUIP. The lab's research is focused on finding a cure for diabetes.
Bayle was introduced to Summers and his research through the U of U Health Sciences Advancement Office. The goal of the advancement office is to help raise money to support education and research on campus by collaborating with individual donors, foundations, corporations, faculty, and staff.
"When I met Scott, his passion for finding a cure for diabetes was so evident," said Bayle. "It wasn't just his job, and he's not just the head of the department.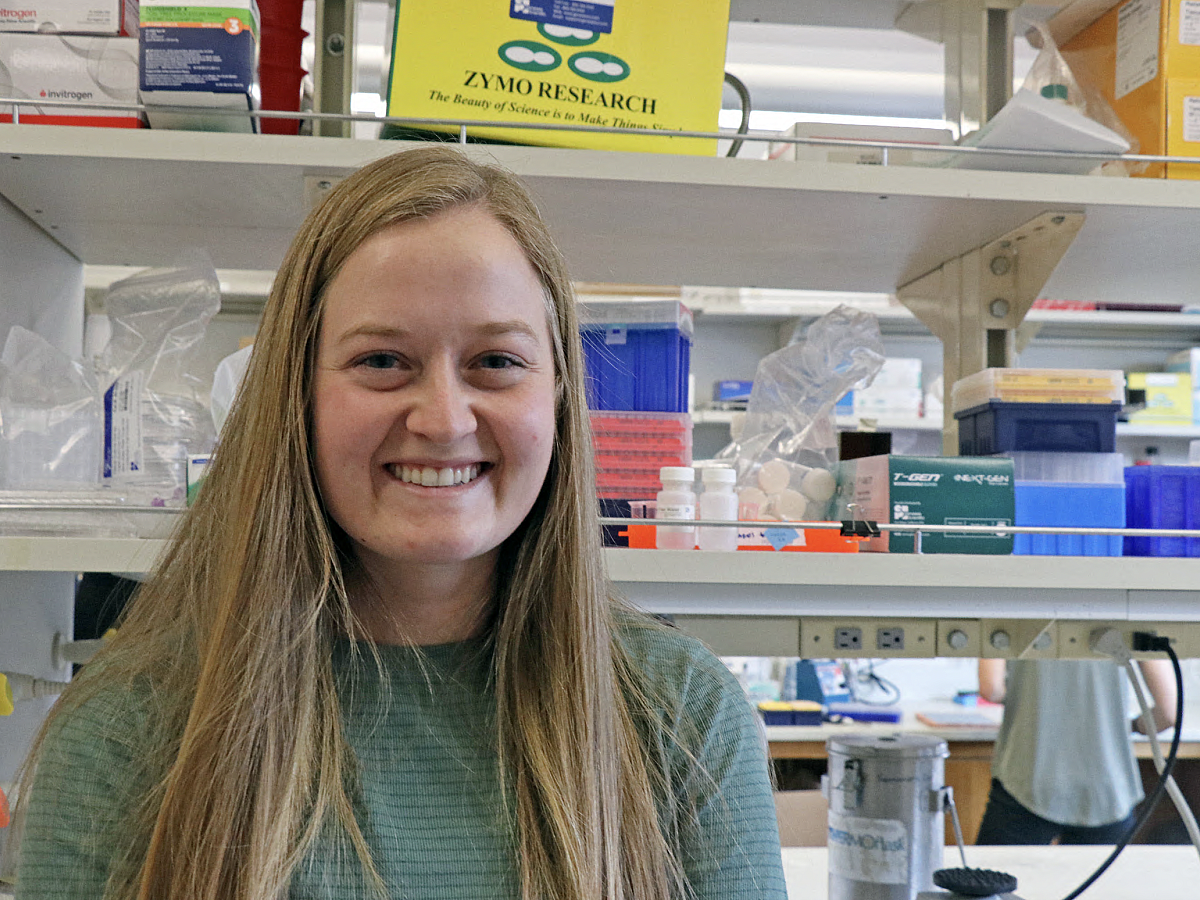 And after meeting with him and his associates, I realized that they are going to make a difference in this world. I feel certain, and if I can just be a tiny bit and part of that, I would be thrilled."
After touring the research lab, Bayle had made her decision. She would donate annually to the lab, supporting two of Summers' graduate research assistants.
"When you meet someone like Scott, it's really amazing and powerful," said Bayle. "I am grateful I had the opportunity to tour the lab and see the work they are doing. And I thought, it would be wonderful if I could help some of the graduate research assistants."
For Bayle, being a donor for the NUIP is more than just wonderful. It's also personal.
"I've always had a fond place in my heart for the advancement of any kind for diabetes research," said Bayle. "My father was diagnosed with Type 2 diabetes back in the eighties, and at that time we didn't realize the far-reaching health implications of the disease."
Bayle watched her father's health rapidly decline over the years.
"He was a healthy, strong, independent, active gentleman before he got diagnosed with Type 2 diabetes," said Bayle. "Over the years the effects of the disease deprived him of his independence and so much more."
As the diabetes progressed, Bayle's father's overall health deteriorated. The side effects of the disease brought on congestive heart failure and blindness. He also suffered a stroke.
"It was a very hard situation, so that's what started me on my quest to see how I could help advance research in this arena," said Bayle. "All these years later, I am so grateful I get to help—even if it's just a little bit."
Just three years in, Bayle's annual donation is making a significant impact.
"Jan's support has been instrumental in not only advancing our work but in training graduate students to become new investigators in the field of metabolic research," said Summers. "We are grateful for donors like Jan who support the rapid development of research in this area. Our research presents tremendous opportunities for therapeutic and dietary intervention of metabolic diseases like diabetes, heart disease, and certain forms of cancer."
But for Bayle, she is just honored to support those who are working to find a cure.
"Meeting Scott and everyone in the lab, there's just that passion," she said. "They are on a mission to solve this epidemic and to really find a cure. And I know I'm just a small cog in the wheel, but I'm so grateful that I get to be a part of it."