Shannon Jones and Jeff Rose have a new outreach concept for the unsheltered in Salt Lake City
Over the past two years, the number of homeless people in Salt Lake City has increased by 7%, according to Point in Time counts. That number has shot up 21% in the state of Utah.
People experiencing homelessness (PEH) not only face housing insecurity, but they're also much more likely to have diet-related diseases and difficulty finding food—especially anything nutritious.
But Shannon Jones, MS, assistant clinical professor in the Department of Nutrition and Integrative Physiology, is fighting that problem one program at a time. Last fall, she and her colleagues received a Stage 1 Planning Grant from the National Science Foundation for a new pilot project, the Intersectional Food Access Rights for Marginalized Communities (IFARM) Hub.
The Hub will be a hybrid farm and civic engagement center for underserved communities, located at Wasatch Community Gardens' Green Phoenix Farm in Salt Lake City.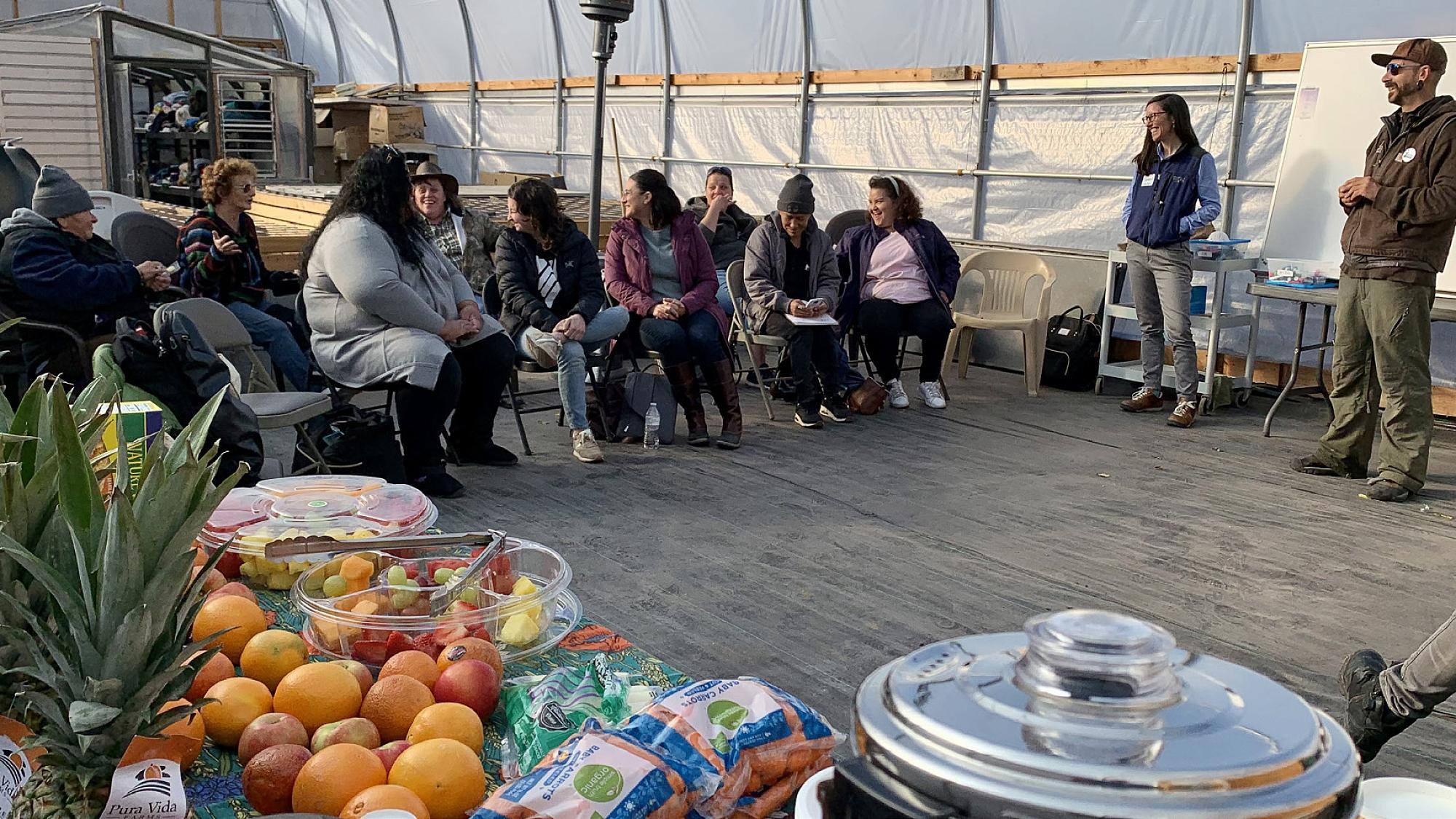 It will aggregate food, housing, health, transportation, and technology services to increase and improve access to basic resources for PEH.
The grant paid for a team of PEH—plus civic and academic collaborators—to plan the resourcehub, which will address nutritious food access and security for people experiencing housing insecurity.
It builds off Wasatch Community Gardens' current Green Phoenix Farm model, which offers women facing homelessness a paid farm position while working toward stable housing and employment.
"The project is community designed. We're going out and working with folks who are food insecure and housing insecure to find the gaps in the resources and how those would be met," Jones said. "We're getting our research team together, then our advisory board, to plan what this farm hub would look like. Then we'll put this plan into a bigger proposal for Stage 2 funding."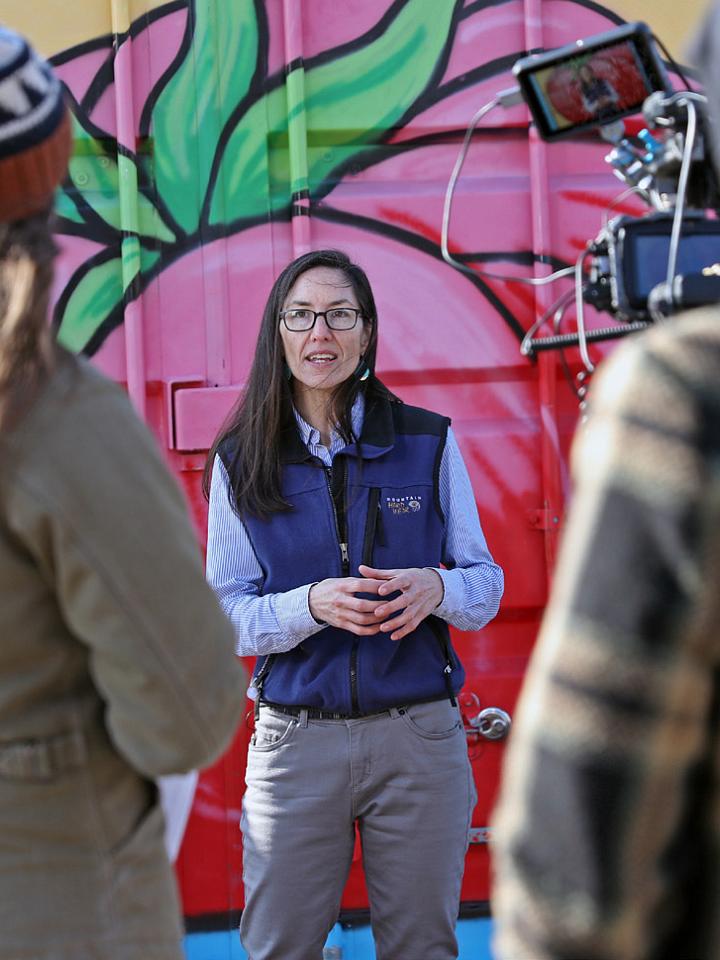 Jones is the team's principal investigator, and she's also the director of the University of Utah Center for Community Nutrition. Her co-investigators include:
Lynette Burn, a team lead for the Green Phoenix Farm and the leader of The Road Home Palmer Court's Wellness Garden.
James Loomis, another co-investigator, is a regenerative agricultural farmer who co-designed and oversees the Green Phoenix Farm.
Sarah Strang, MSW, is the deputy director of Crisis Services for The Road Home and is an adjunct instructor in the university's College of Social Work.
The team involves two other co-investigators from the University of Utah: Jeff Rose, PhD, assistant professor in the Department of Parks, Recreation, and Tourism, and Sarah Canham, PhD, an associate professor in the Colleges of Social Work and City and Metropolitan Planning, as well as the associate director for the Health Interprofessional Education Program.
Jones had previously worked with Rose and Canham on another study funded by the National Institute for Transportation and Communities. "When you find folks you really want to work with, you stick with it," Jones said.
"Jeff does a lot of work with the unsheltered and has a good lay of the land in terms of where folks are living. Their needs are falling through the cracks."
"The thing that's really interesting about it is that it's a prototypical way that the college can be involved in the community," Rose said. "We're trying to do a few different things here in one grant: supporting a program that already exists and trying to put it on steroids. In the process, the goal is to increase the outcomes associated with it."
Rose said the Hub will be based around reciprocity. For PEH, that means they can grab a hot meal, shower, or connect with social services in exchange for volunteering. For agencies like The Road Home, it means bringing services to the women working at the farm in exchange for organic, free produce that goes back to the shelters.
Graduates from the program stay connected through what they call their "farmily," which welcomes the women back any time and hosts dinners at the farm for social gatherings.
"This notion called the 'farmily' speaks to the formal and informal social networks going on at Green Phoenix Farm, something we think is key to the program's success," Rose said. "Now let's try to quantify and measure that success."
"As researchers and interventionists, we're making sure the needs of PEH are being met," Jones said. "We're letting them self-define what their needs are, so we conduct the research along with them, not on them."
To achieve that aim, Jones' team works with a project advisory board comprised of PEH who are compensated for their time. Now that Stage 1 is completed, the team has applied for a Stage 2 grant to fund the implementation of IFARM, and disseminate findings so this model can be replicated throughout the U.S.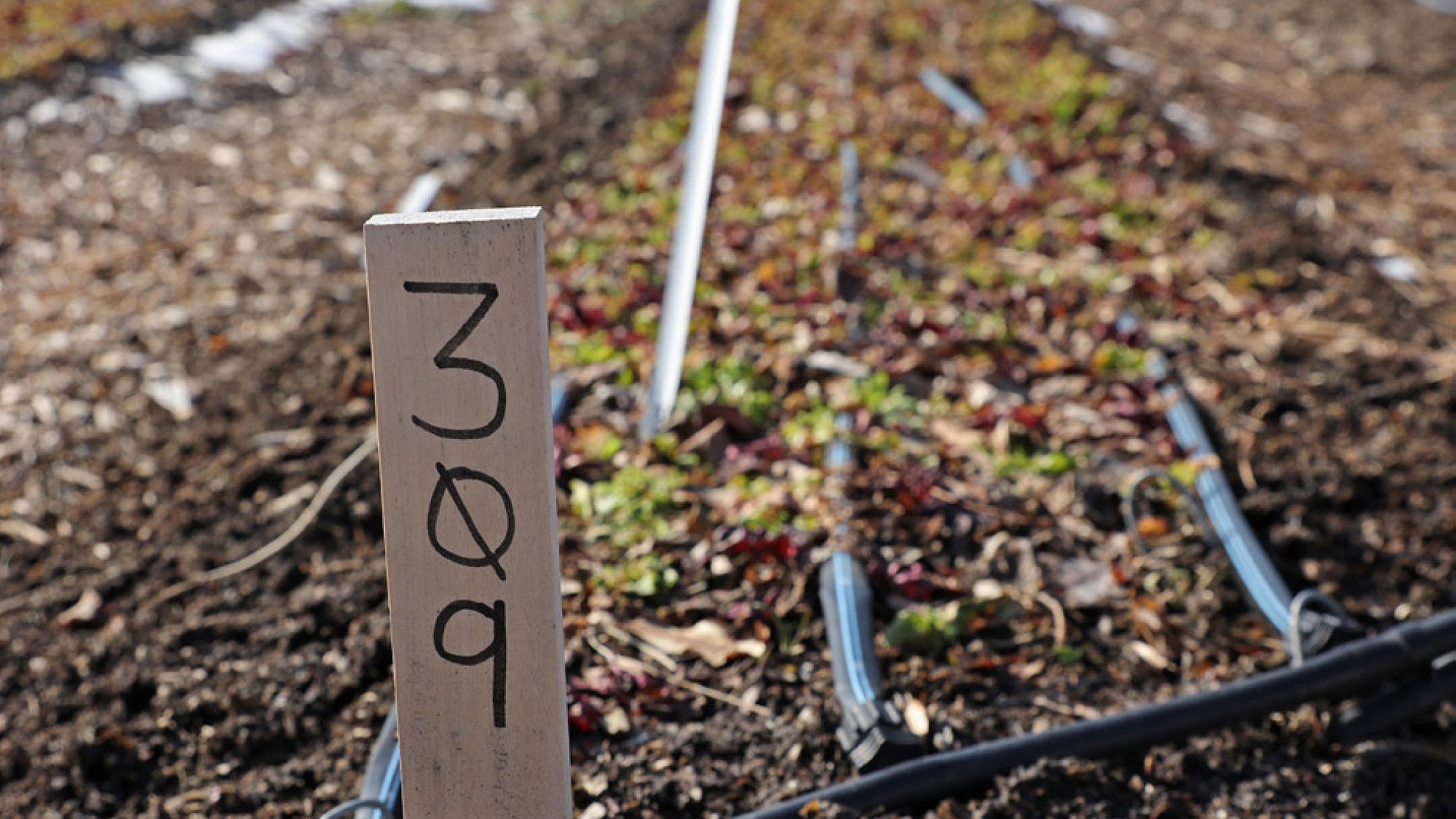 "We think this is a model that can be replicated elsewhere and maybe expanded," Rose said. "What if we doubled the size of this program? Could other mid-size cities out West do something similar?"
Jones and her team held several extensive community meetings to gather input from the advisory board and exchange ideas with the academic leads. That includes Paul Estabrooks, PhD, associate dean for community engagement, and Julie Lucero, PhD, associate dean for equity, diversity, and inclusion.
"The biggest gap in needs we've found is housing availability," Rose said. "But there's a lot of optimism among the women we're working with that they'll find access to housing. They have the resources and relationships in place to achieve it."
If the Stage 2 grant is funded, the team plans to start the 12-month IFARM research program this fall. Their research team is comprised of women from the Green Phoenix Farm who will conduct surveys and interviews in their community. Starting in 2024, the team will get seeds in the ground to get the Hub up and fully running.
"We want to build community and create programming that is self-sustainable and economically viable," Jones said. "For example, community members can get access to healthy food but also contribute to growing it. It doesn't feel like they're getting charity— they're part of this community that's working together to meet their own needs."