COMMUNITY
Globetrotting for Good
COH gives back on an international scale
Scott Ward, PhD, Interim Dean at the College of Health, has traveled the world—Africa, Pakistan, Colombia, Lebanon, and Egypt among many others—but not for sightseeing purposes. Ward's trips are in the name of service, as part of the College of Health's commitment to giving back on a global level.
Whether it's providing hearing assessments in Oaxaca or occupational therapy in Morocco, each year COH faculty, staff, and students volunteer their skills around the world. These global experiences provide both an opportunity to share expertise, and an invaluable cultural perspective.
OAXACA
Oaxaca is known for fantastic food and a vibrant cultural scene, but the Department of Communications Sciences and Disorders visits for a different reason. For the past two years, a group of faculty and students have spent their fall break serving in a small non-profit clinic, providing speech, language, and hearing assessments to local community members.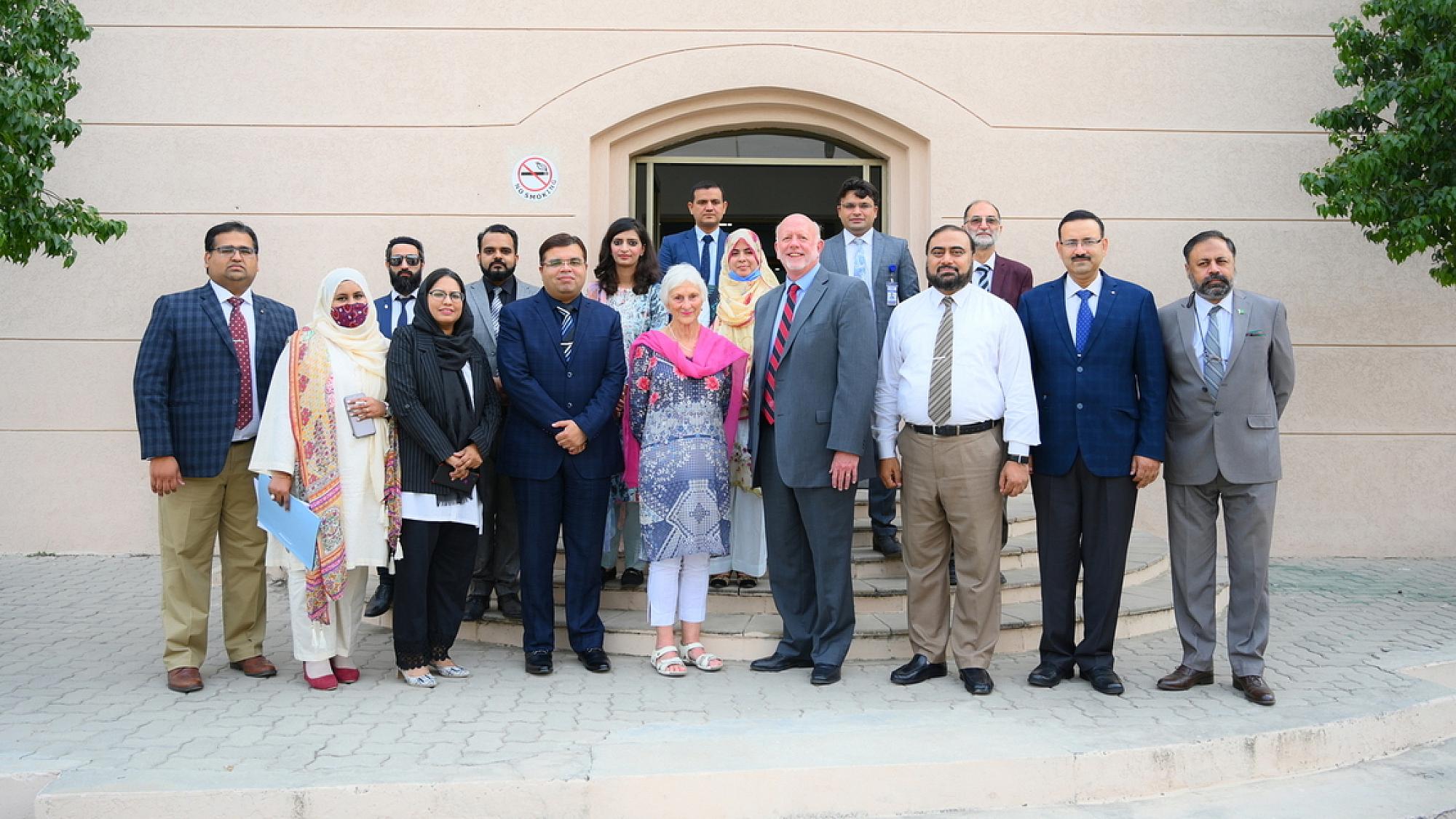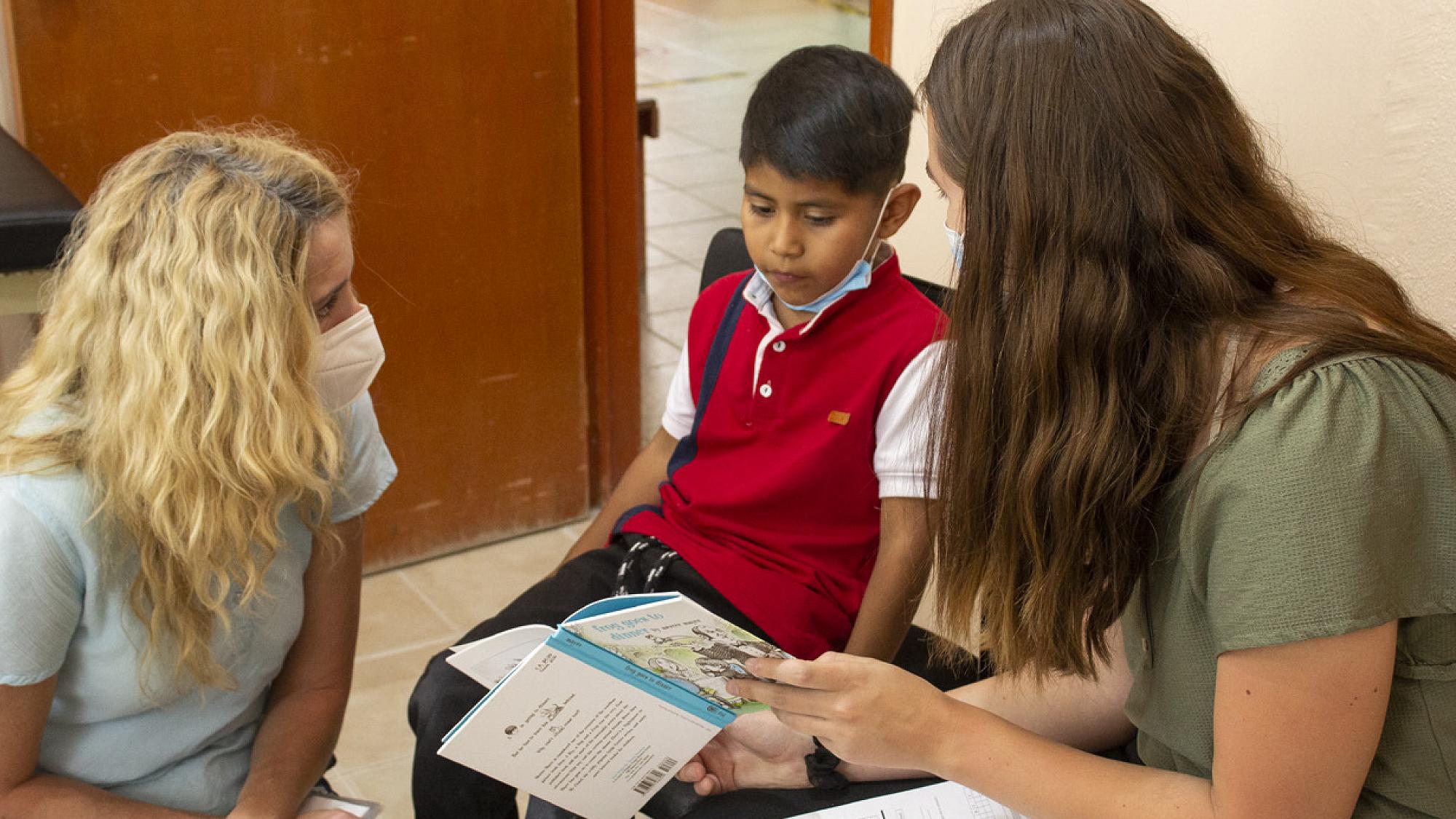 Robert Kraemer, PhD, CCC-SLP, Professor helped develop a class with the university's Learning Abroad office in 2019, but was eager to do more in Mexico. After he made connections at a local clinic, he pulled in Kimberly Hales, MS, CCC-SLP, and Ann Lobdell, AuD, CCC-A, to provide their specialized clinical expertise.
In 2021, the three faculty members and their first group of 23 students traveled to Oaxaca over fall break. "It's the One U mission of community engagement and reciprocity for the students to gain an enriching experience and provide a service to those who would otherwise go unserved," Kraemer said.
The students and faculty members spend eight days in Oaxaca, taking Spanish classes in the morning and working in the clinic in the afternoon. Hales' group provides speech and language screenings. Lobdell's group provides hearing screenings.
After the screenings, they write up the results and try to help connect community members with local resources for hearing aids and/or speech and language services.
"During our first trip, we had a child come in with a hole in the top of his mouth after a repaired cleft palate," Hales said. "Speech was difficult for him, but we gave his parents some resources and helped connect them with a local organization. This year, his dad brought him back and he was much easier to understand. His parents have done a lot of the work we suggested, and they feel much more empowered."
That's one of the many life-changing interactions that happens in Oaxaca. Demand has been so high that Kraemer hopes to offer a Saturday afternoon parent training to this fall's visit. They want to serve even more than the 120 families they helped in 2022.
"Beyond adding another day, our biggest goals are to keep learning what's beneficial for the clinic, providing an opportunity for other areas to come in, and doing parent training," Kraemer said. "Just trying to see how we can do the most good in a short time."
MOROCCO
A much smaller group is making a big impact in Morocco. Marilyn Schneider, OTD, who works with the Life Skills Clinic through the Department of Occupational and Recreational Therapies, annually takes three to four students on a journey of over 5,000 miles to Marrakesh to serve in a rehabilitation clinic.
The Moulay Ali Institute for Rehabilitation Clinic's owner, Mo Sbai, PhD, is an adjunct professor at the University's School of Medicine, and had already made connections with interim dean Ward. He founded the not-for-profit clinic in 2015 with support from grants from the Sorenson Legacy Foundation and the Rotary Foundation.
The MAIR Clinic provides services to children and adults with cerebral palsy, traumatic brain injury, spinal cord injury, stroke, and other severe neurological conditions. The clinic treats patients for free if they can't afford to pay.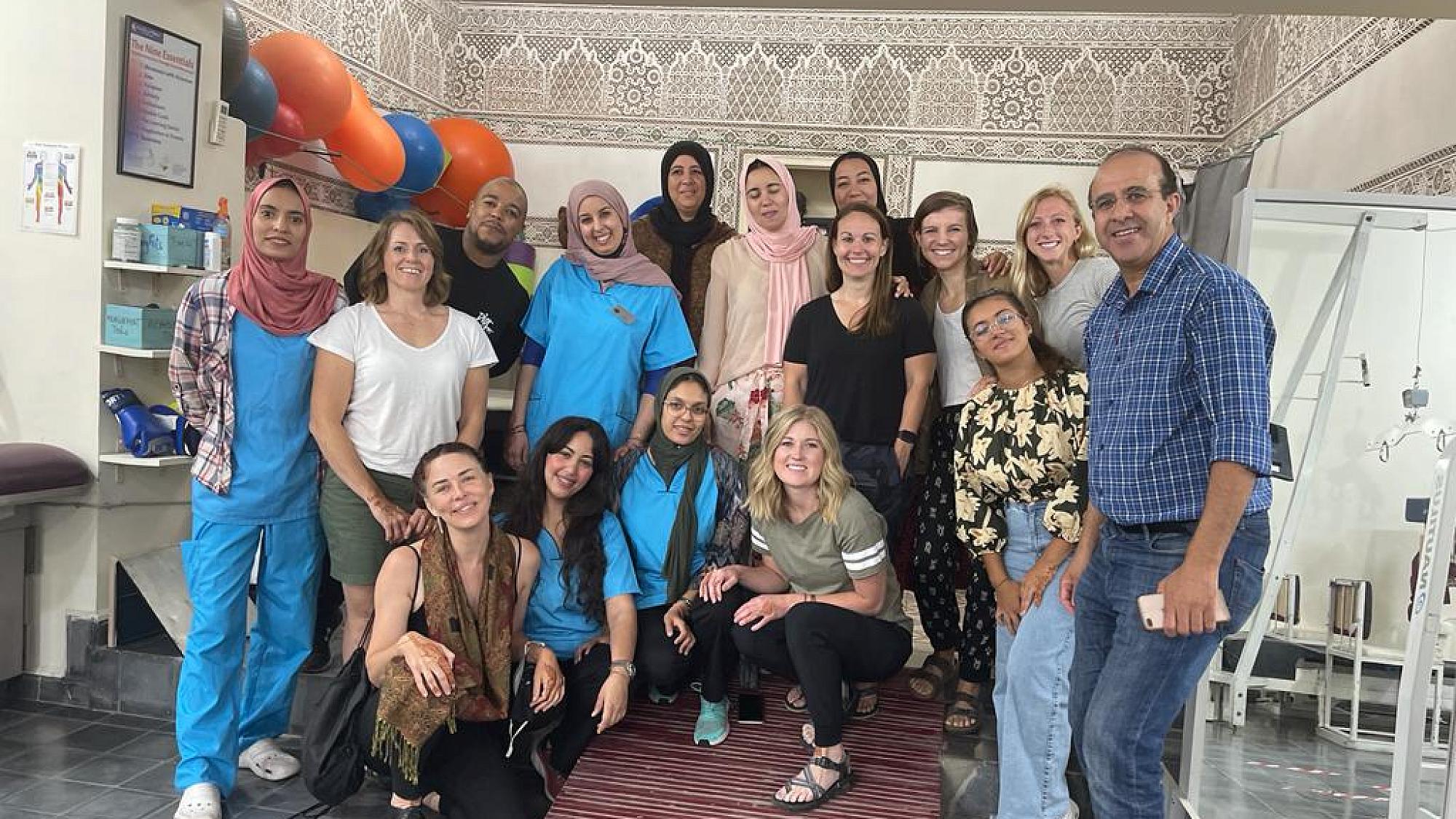 "For the clinic and the clients, across the board it's been a great help, and they've learned a lot," Schneider said. "Every time I go, I see they're implementing some of the stuff that we've taught them."
Schneider traveled with a group of students as an assistant supervisor for the first time in 2018 and took over as the lead the next year. The group spends two weeks assisting the clinic's physical therapists, teaching occupational therapy concepts and helping with caseloads.
"No surprise, it turns out that it's an enormous learning opportunity for students," Schneider said. "They compared the quality of learning in two weeks to the learning they get in a 12-week clinical rotation."
AFRICA AND BEYOND
Over his long tenure at the University of Utah, Ward has committed time and expertise to international accreditation. Accrediting bodies set the standard for professional organizations in countries like the U.S., England, and Japan.
But in many other countries, there isn't a highly organized education system, so Ward and his committee help outline the standards to attain and review in person to see if they're achieved.
More recently, he traveled to Pakistan for World Physiotherapy Organization, the representative body of physical therapy globally. He serves on the international accreditation board, and he assisted a university there as they attempt to achieve accreditation.
"Many countries like Pakistan are professionally emerging or trying to emerge," he said.
MORE INTERNATIONAL WORK
Jim Sibthorp, PhD, professor in the Department of Parks, Recreation, & Tourism, will begin international site visits of Outward Bound programs in May. He will examine cross-cultural outdoor education and youth programs that build character as part of a $1.4 million award from the John Templeton Foundation.
Scott Summers, PhD, professor and chair of the Department of Nutrition and Integrative Physiology (NUIP), served as chair of a fellowship program for the Danish Diabetes Academy from 2017-2022.
Mary Playdon, PhD, MPH, assistant professor in NUIP, serves as chair of the International Consortium of Metabolomics (COMETS) Diet Working Group.
Jim Martin, PhD, associate professor in NUIP, has worked with various cycling teams around the world: the Australian Institute of Sport, Cycling Australia, English Institute of Sport, British Cycling, Own the Podium (Canada), High Performance Sport New Zealand, Cycling New Zealand, Cycling Malaysia. He's also worked with American Magic and Oracle Team USA (America's Cup Yacht Teams).
Patricia Guenther, PhD, RD, research professor in NUIP, works with university researchers and staff at the Canadian government's Center for Nutrition Policy and Promotion. She helps develop and evaluate tools that measure how Canadians' diets and nutrition-related behaviors align with the recommendations in Canada's Food Guide.
Patricia Guenther, PhD, RD, research professor in NUIP, works with university researchers and staff at the Canadian government's Center for Nutrition Policy and Promotion. She helps develop and evaluate tools that measure how Canadians' diets and nutrition-related behaviors align with the recommendations in Canada's Food Guide.