COMMUNITY
Finding Your Voice
The college's Gender-Affirming Voice Clinic is in high demand—and changing lives
Sometimes it's hard to find your voice, but what if you're finding it for the very first time?
Sarah Doepner knew something wasn't right for more than 65 years of her life. After raising a family and a successful career, she started searching for a change. She found it—and a new identity—through the university's Transgender Health Services Program.
"I've been trans all my life, but I went a long time being confused and oblivious to what I was feeling, then a long period of denial before I said I need to find out about this," she said. "Voice was one of those things that was triggering some dysphoria. You've got one chance to make a first impression and that's one of the characteristics that people use to classify you."
To find her new voice, Doepner worked with the Transgender Health Services Program to connect with the college's Gender-Affirming Voice Clinic. That led her to Brett Myers, PhD, CCC-SLP, an assistant professor in the Department of Communication Sciences and Disorders (CSD) and the director of clinical education.
"I needed to learn, because I knew it wasn't just a matter of raising my pitch to sound like Minnie Mouse," she said. "I ended up discovering there's so much more to voice and communication, including non-verbal interactions and the emotional voice."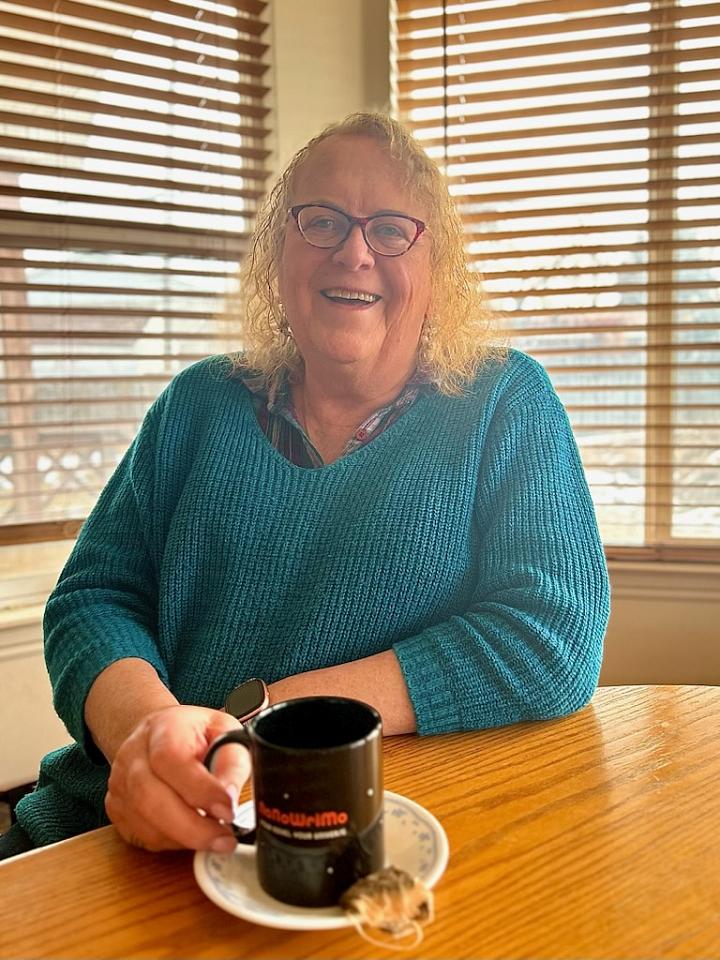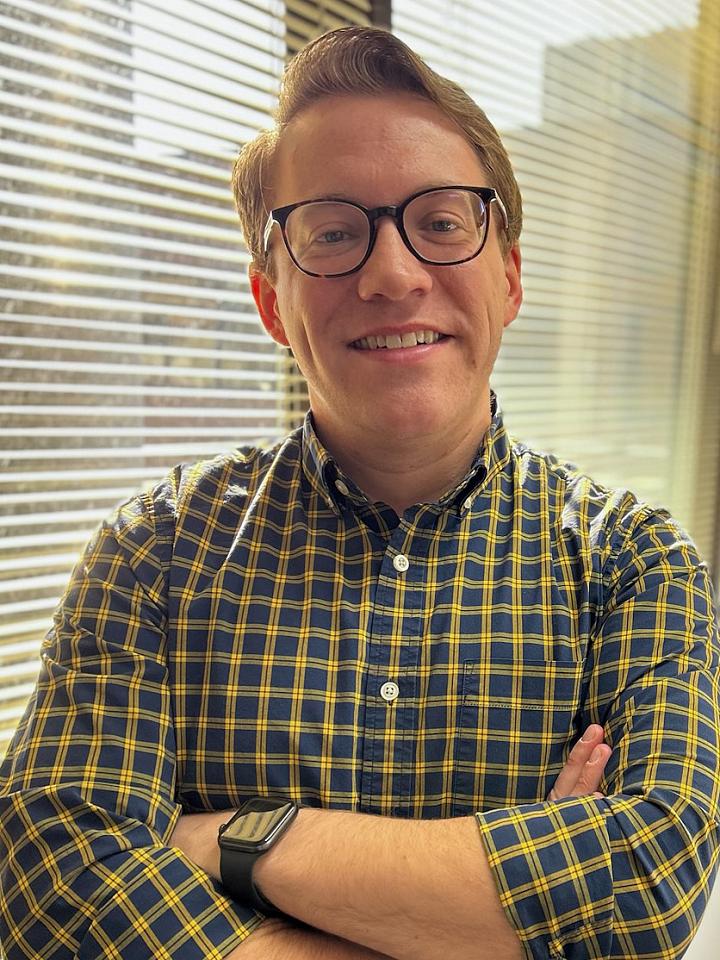 The clinic started in 2017 after Pam Mathy, PhD, CCC-SLP, identified a need for providing gender-affirming voice care to the community. Today, Myers and his team see over 20 clients on a regular basis each week, providing more than 1,000 sessions each year.
"My background is in vocal health, so I've always been interested in voice on a broader scale," Myers said. "With the transgender voice group, there's a large community we need to serve, and we're fortunate to be able to provide services to these folks."
For Doepner and other members of the transgender community, it's important that their voice matches their identity. That's where Myers and his graduate students use their expertise to help make lasting changes.
To serve their clients, clinic providers begin with a voice evaluation, recording the voice and conducting an initial interview. Then they create a custom plan that helps transform the voice, with a focus on pitch, intonation, and resonance. The plan can also include recommendations for hand gestures, facial expressions, and body language in general.
"We're not prescriptive because everyone has their own recipe of what works for them," Myers said. "We just work together to bring out the voice they identify with the most."
Once individual sessions are complete, clients can choose to continue weekly group sessions, led by CSD graduate students. It's an important way to hone their new voice, especially in conversational practice and role play.
"I live alone, so this gives me a weekly opportunity to exercise my voice and practice these skills," Doepner said. "I'm a terrible student so I keep attending these weekly group sessions—it reminds me what to do until the habits stick and I don't slide back into my old voice."
For the graduate students, it's first-hand practice in becoming competent, compassionate clinicians. Myers said they're eager to work with clients in the Gender-Affirming Voice Clinic and it's a mutually rewarding experience. "Our clients know they're helping our graduate students, and our students are fantastic clinicians," he said.
"Clinic providers begin with a voice evaluation, recording the voice and conducting an initial interview. Then they create a custom plan that helps transform the voice, with a focus on pitch, intonation, and resonance."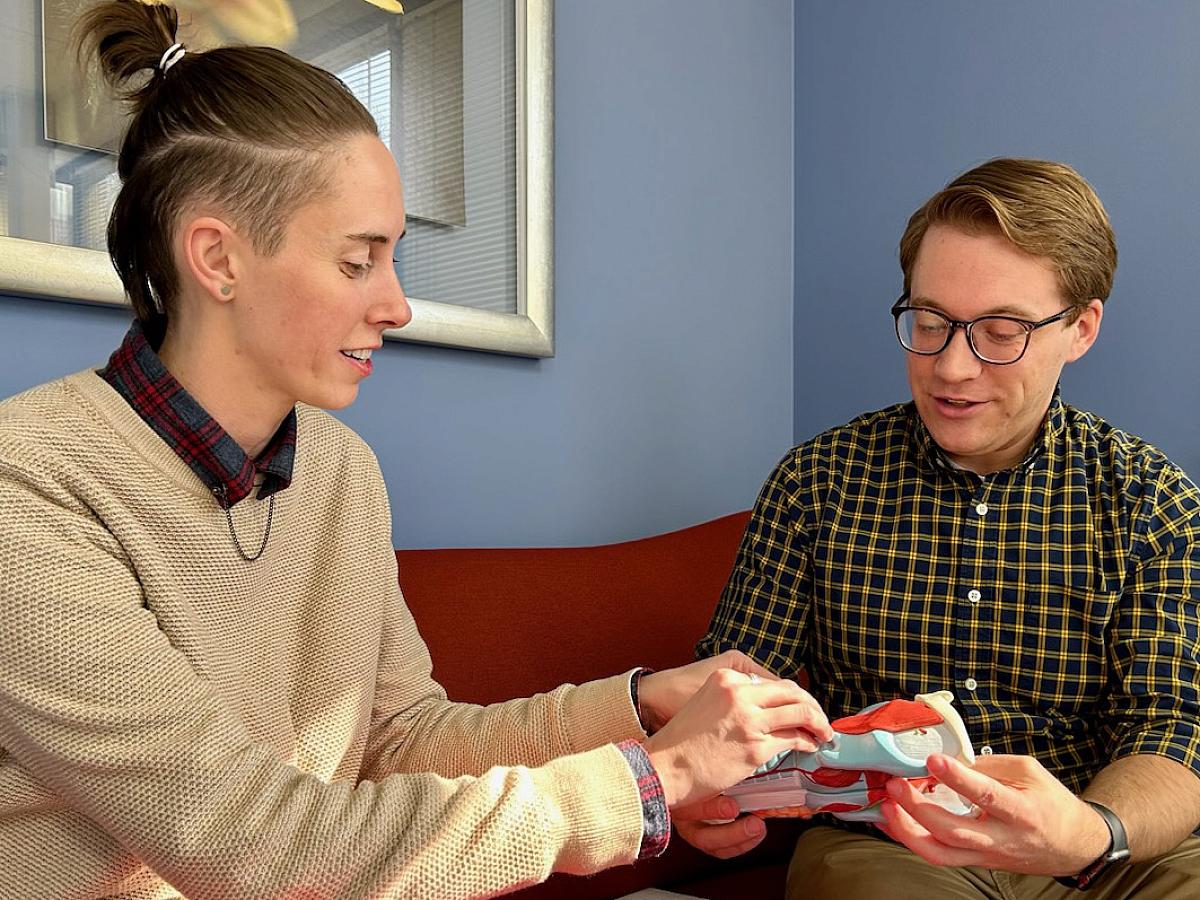 "The therapy is really valuable, and they also feel like they're paying it back by giving the students these opportunities."
The services are life-changing, and the need is still pressing. Myers said that the clinic waitlist varies between 75 and 100 people, and many must wait several months to get in. That's even as other providers in the valley, like Intermountain Health, begin to offer transgender health services.
Once a spot opens up, the wait is worth it. Myers and Doepner both recommended working with the Transgender Health Program for any scheduling questions, including how to get started.
"It's reassuring to have those services," Doepner said. "I'm very pleased with it, and I feel much better about my voice."
That vocal transformation is Myers' favorite part of the job. He knows how important it is for health care providers to not just be aware of transgender health issues, but to provide support whenever possible.
It's one more way the College of Health is serving our community. "When our clients have the confidence and congruence with their voice and identity, that's very rewarding," he said. "The work is not necessarily finished, but they'll have the tools to keep working on their own."