RESEARCH
The Big Move: College of Health to Unveil New Research Center
It gives scholars the facility they need to expand their research that investigates how humans move, rest, recover, and heal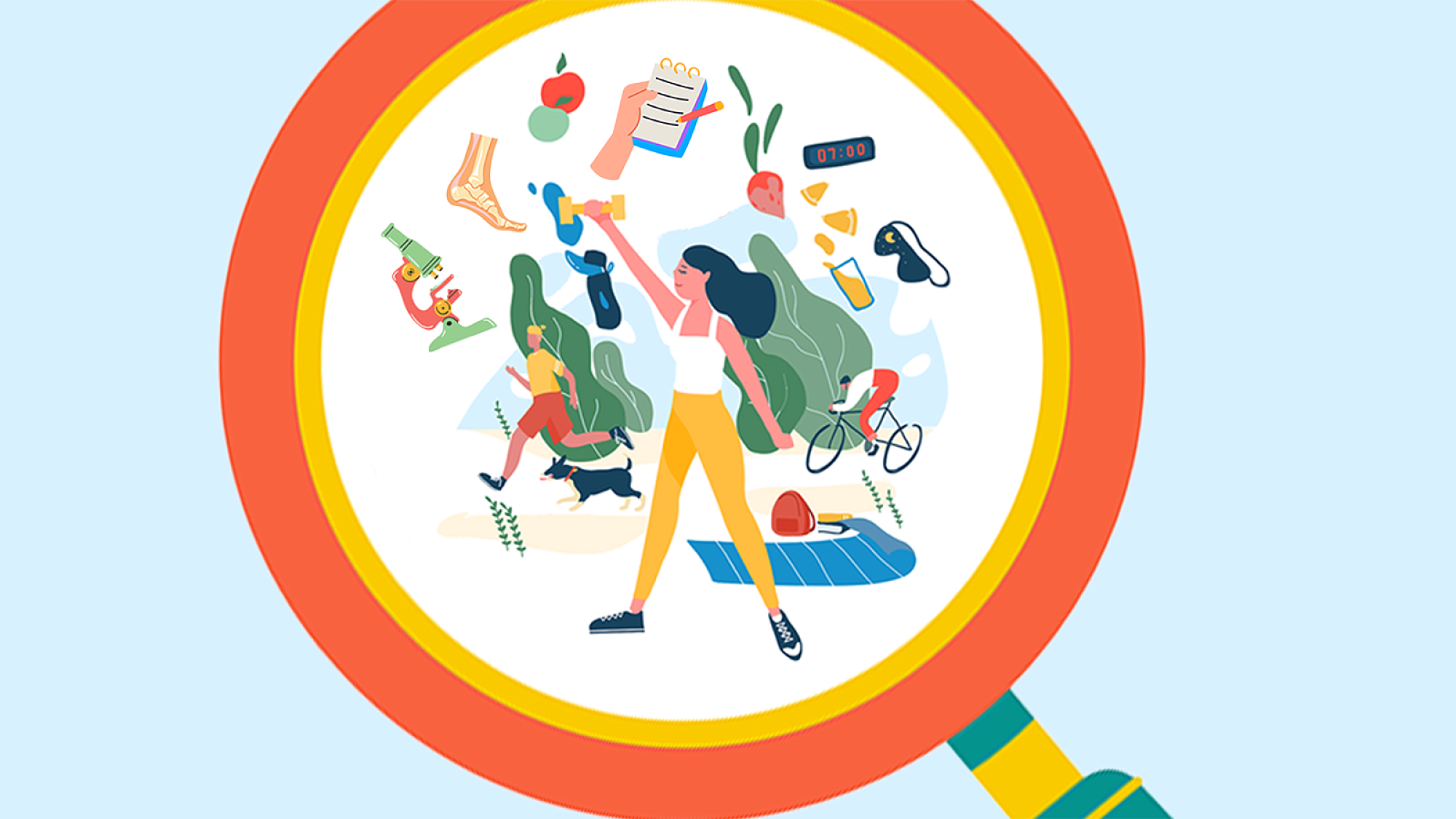 University of Utah Health's new College of Health Research Center will open in April 2023. Researchers at the College of Health (COH) are doing cutting-edge research in the fields of biomechanics, rehabilitation, and kinesiology. But they're doing so in an old and outdated space that doesn't meet their needs. That's about to change.
"There will be ways for people to collaborate that they haven't had before," said Scott Ward, PhD, interim dean for the College of Health. "We finally have a space where we can bring together a lot of the COH research community and invite researchers from elsewhere on campus to come in and take advantage of this research space."
Keeping Up With Demand
Until now, research was done in buildings that were growing cramped and were scattered across campus.
"The university has really expanded and taken off on its research productivity. Ultimately the infrastructure and facilities couldn't keep up to meet that demand (for research)," said Timothy Brusseau, PhD, chair of the Department of Health & Kinesiology. "It's a good problem to have."
"We needed to expand our infrastructure to make an impact in the community through this important work, he said."
The answer came on the racquetball court. The Health, Physical Education, and Recreation East (HPER) building's six racquetball courts moved to a new facility, opening up that space. It was the perfect chance for the COH to make their move.
A massive remodel project turned the courts into a high-tech, roomy center custom-fit to researchers' needs.
A Tour of the Center
The upper level houses a workspace for researchers—offices, conference rooms, and a break area.
It also hosts four private bedrooms for sleep studies. Researchers want to understand the link between sleep and health, said Christopher Depner, PhD, assistant professor in the Department of Health & Kinesiology. He noted volunteers can live and sleep in the bedrooms for days to weeks at a time, giving researchers a controlled environment to conduct studies.
"The Sleep, Circadian Physiology, and Cognition Suite that is currently being built in HPER East will be the first research-dedicated sleep lab at the U," said Genevieve Albouy, PhD, associate professor in the Department of Health & Kinesiology.
Downstairs is where most of the movement-based research will take place.
The Muscoloskeletal Biomechanics Lab will use high-fidelity cameras to record human movement and forces exerted by the body. Researchers hope to understand better how to diagnose, treat, and rehabilitate people with musculoskeletal injuries.
A Mobility and Stability Lab is the most advanced laboratory in the Mountain West to examine human balance control during real-world activities. Researchers will use augmented reality systems and other equipment to test new rehabilitation strategies for people with impaired mobility.
The Community-Engaged Translational Research Lab includes tools and space for enhancing community capacity development and health promotion.
An Exercise Intervention Lab will include cardio and resistance training machines so researchers can learn how to increase physical activity and health in numerous at-risk populations.
The Exercise Testing Lab is designed to test physiological health measures. Treadmills, cycles, and other equipment and monitoring devices will allow researchers to study movement and behavior.
A wet lab is on site for students to review and investigate biological and tissue samples.
A commercial-sized Metabolic Kitchen is on site, where researchers can prepare, weigh, and package food for an array of studies and outcomes. The kitchen will include space for diet counseling, analysis, and assessment.
Years of Planning Pay Off
The project has been in development for years, Brusseau said.
It was a multi-year process to get support for funding. Work was slated for completion in 2022, but supply chain problems, inflation, and other factors complicated construction.
"We had to spend more on construction than anticipated," Ward said. "We were able to provide the space with necessary equipment to get started, but we had to spend more of our budget on actual construction. We'd love to encourage corporate partners and donors to move this space further along."
Brusseau has a whole list of people to thank for this momentous project.
"We feel very fortunate that there was infrastructure support across campus," he said. "Gramoll Construction has been great. We've been very fortunate to work with them. Dave Perrin, the former dean, Scott Ward, our interim dean, and Dr. Mike Good, CEO and SVP of U of U Health have been supporters of this. We wouldn't be able to do this without the support of the administration."
"We have also had great investment from the Departments of Health & Kinesiology and Physical Therapy and Athletic Training, as well as the Diabetes and Metabolism Research Center," he continued.
Ward says the center will allow College of Health researchers to take their already-prolific work to the next level.
"It's a new ladder for us to climb to reach new heights," he said. "It's going to be a boost to our research trajectory."