Barbara West is many things—former chair of the College of Health's Department of Sports and Exercise Science, grandmother to 15 grandchildren and 37 great-grandchildren, and Senior Olympics tennis star. She also happens to be turning 100 years old in April, and still lives on her own. What's her secret? We followed West at her home for a day, where healthy living habits have paid off for an extra-long lifetime.
Morning
Unsurprisingly, exercise is one key to West's independence. For many years, she regularly attended PEAK fitness classes at the University. Since the pandemic, she's pivoted to online video workouts, alternating through about 20 in total "to keep it interesting." She starts every morning with an exercise routine of about 40 minutes, incorporating weights and bands for resistance. 
"I'm functioning like an 80-year-old," West said. "As a matter of fact, I still have strong muscles in my biceps and my legs."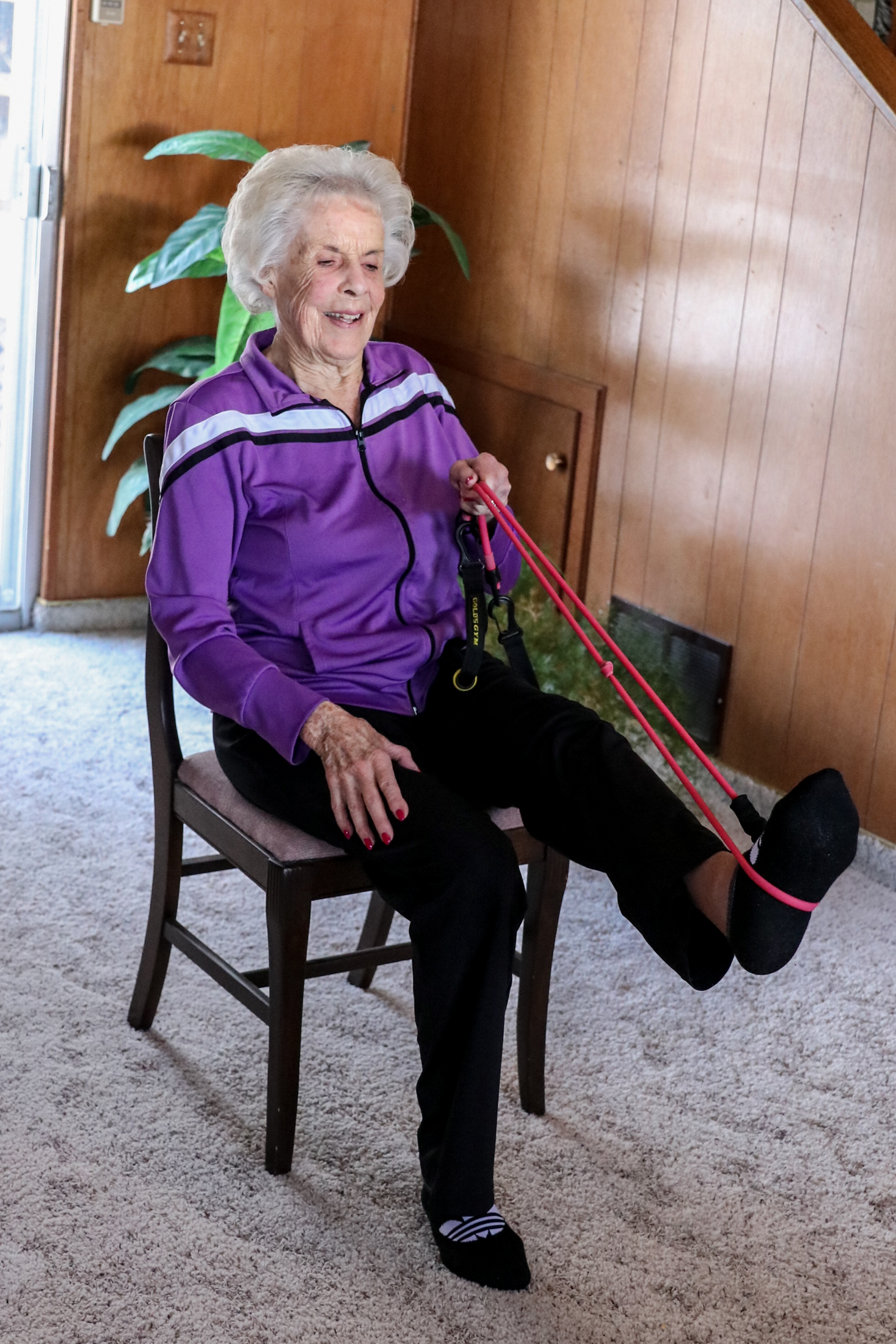 After she's completed her workout, West showers and moves on to breakfast. Her diet is consistently healthy, and breakfast is no exception. Three days a week she has whole grain cereal, half a banana and orange juice. Three other days she enjoys eggs, whole wheat toast and orange juice, and the last day is open for last-minute decisions. "For me it's comfortable," she says.
Now that she's exercised and appropriately fueled, West moves on to working out her mind. She completes a daily crossword puzzle and works on writing a history of her life for her family. She keeps a personal computer at home and types everything by hand.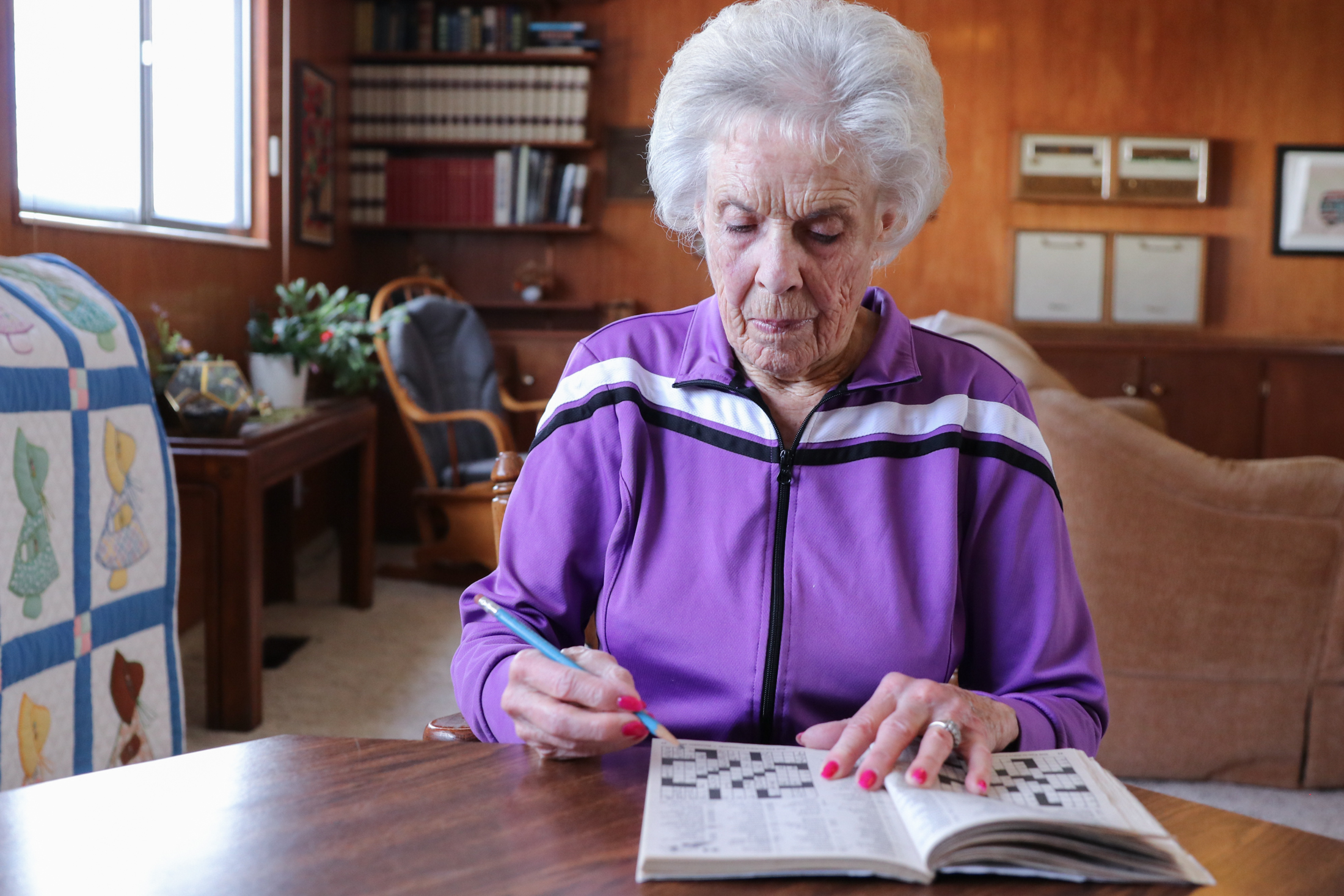 West also makes time each day to call her granddaughter, who is blind and partially paralyzed. They enjoy reading books over the phone together. On the weekends, they visit in person and West brings her a treat. 
Afternoon
For lunch, West keeps to routine, again. She alternates between chicken or shrimp salad with lettuce, celery, apples and nuts. She tops it with a non-fat dressing. "I've done this for more than 50 years—since I'm almost 100, I've had a lot of years to eat it," she laughs. 
Anyone who knows West well knows that she enjoys a good competition. For many years, she played tennis in the Senior Olympics, only retiring at 94 after some pain. She's accumulated more than 30 medals, which she plans to distribute to each of her great-grandchildren.
But the competition didn't stop with tennis. West is also in several bridge groups, from friendly to competitive. She visits different groups in the afternoons and regularly wins while enjoying some social time.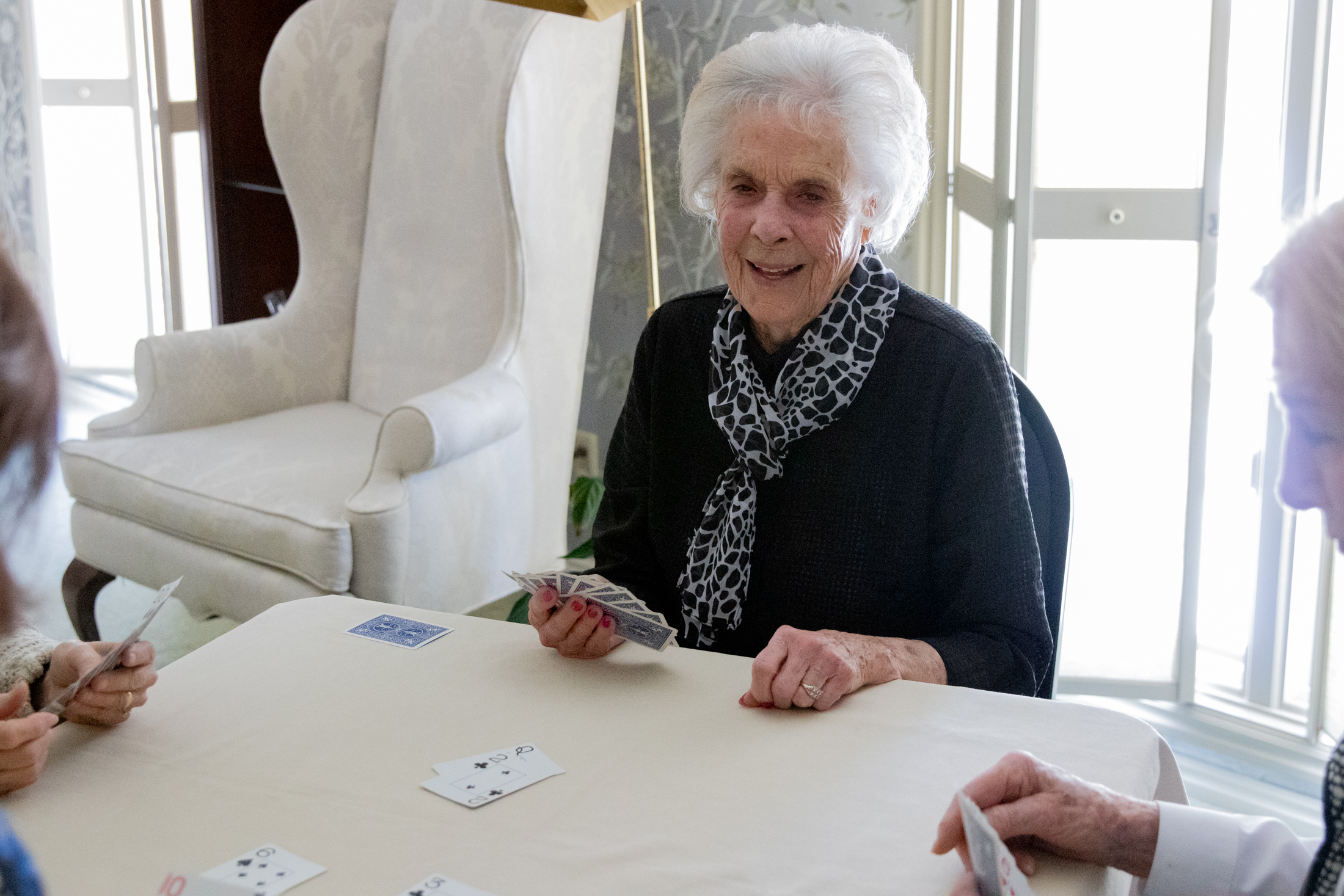 West's friendships with some of the players span decades—another key to longevity. For many years, she also led a hiking club that included faculty members from the University of Utah. They hiked multiple peaks in the Wasatch and took a summer camping trip every year together, visiting all of Utah's national parks. 
After bridge, it's been a full day. But West might make one more stop while she's out of the house. She regularly visits the Smith's grocery store down the street from her home, where she walks the store with a cart. It's another way to get exercise and maintain balance control.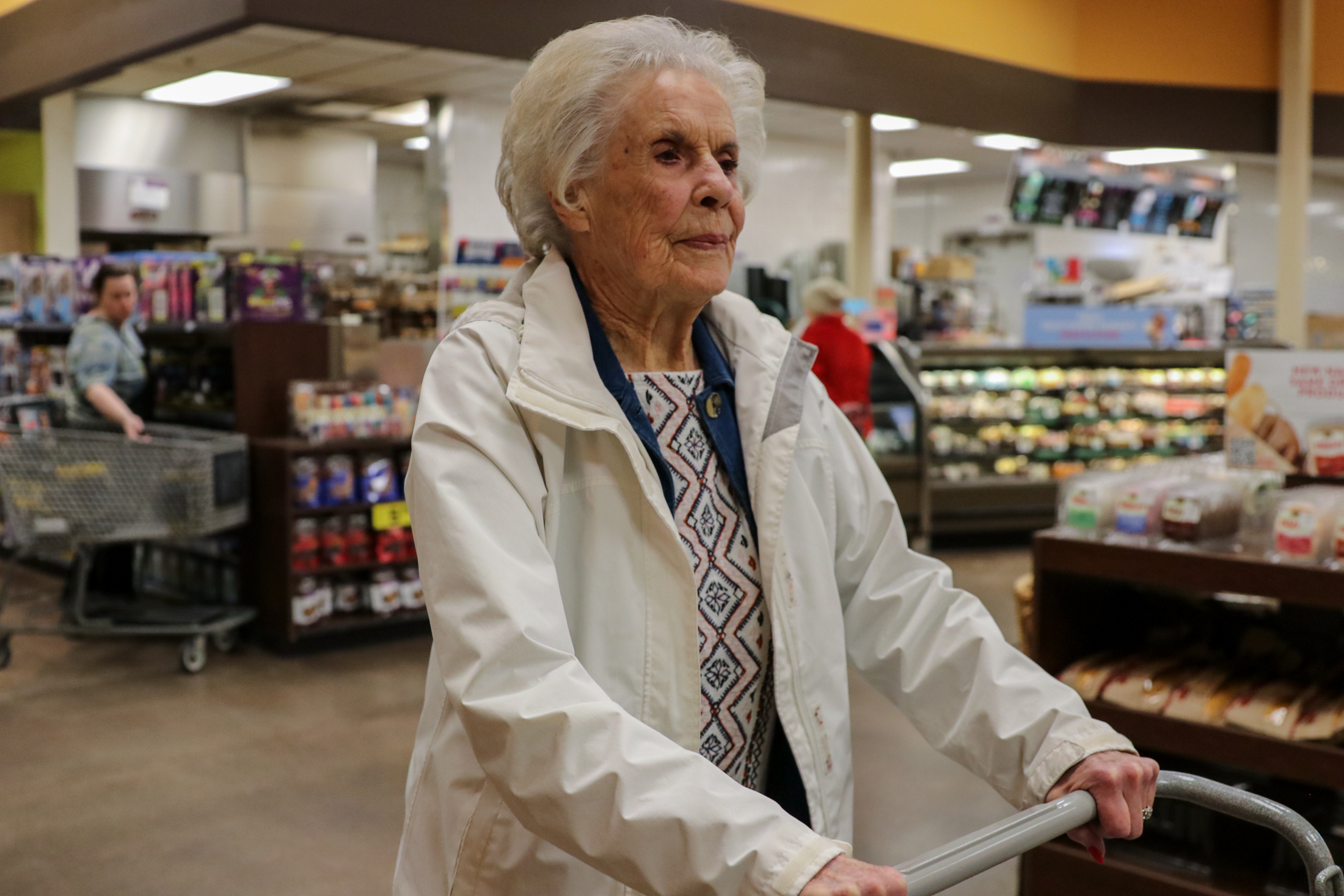 Evening
West heads home and makes dinner, which is always chicken or fish with a vegetable. She'll watch Wheel of Fortune, Jeopardy and the local news. Occasionally she'll head to the Pioneer Theater for a play with friends. Otherwise, it's lights out around 8 pm—time to get a full night of sleep before waking up for one day closer to 100.