Jeff Monaco might live in the heart of Texas, but he's a Utah man at heart. A native of the Chicago suburbs, he came to Utah and the College of Health to complete his degree in exercise and sports science. Since receiving his undergraduate degree in 2005, he's worked as a fitness trainer and educator, and a cancer researcher, plus he's completed a doctoral degree in health and human performance. Monaco has four children with his wife and enjoys taking them to as many Cubs and Utah Football games as possible. He's also served a mentor for students at the College and hopes to have continued involvement in assisting students. He caught up with us to discuss his time at the College and his career trajectory, which takes another leap when he starts as an assistant professor of instruction in applied kinesiology with the University of Texas at Austin this fall.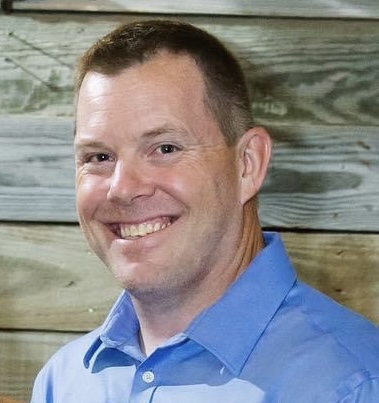 Tell me about your experience in the College of Health: why did you choose the COH, what were your educational goals, and what did you think you'd do with your degree at the time?
Like a lot of kids, I grew up as an athlete and played multiple sports. I had some pretty promising prospects coming out of high school, but I tore my rotator cuff and had to have surgery and physical therapy. Through that experience and learning how the body works, and how I should have been training, that sparked my interest in exercise physiology and the science of sports performance.
I decided to pursue my degree in exercise science and I was drawn to the University because their program was more science-based, less physical education based. I was very much interested in working in a performance lab, which I got to do with some of my professors. Ultimately my goal was to be a strength and conditioning coach for Major League Baseball—I didn't end up going that route, but it did lead to me pursuing a master's and then doctoral degree."
How did your career pan out after graduating from the College of Health? What are your long-term career goals?
"I've run the gamut in the fitness field, kinesiology field, and even done cancer population research. I was working on a cancer grant back in 2011 and it was very inspiring working with these individuals, but on the flip side, very  disheartening that the medical field doesn't work preventatively enough. We had about 650 patients in the study, and they asked why their doctors didn't tell them to exercise—it was heartbreaking to see that. I made the decision that I can't affect enough people by myself, but if I can get into teaching and higher education, I can make a much broader impact.
After the grant ended, I pursued teaching, first adjunct and part-time, then finishing my doctorate and moving into a full-time professor role. I'm starting with the University of Texas this fall. I'll be teaching some courses, but I'll also be helping run the Fitness Institute of Texas, which is housed on campus. The Fitness Institute has approval from the IRB to do more research, and we're looking at diabetes in particular which is a big issue in Texas. Another goal is to bridge the gap between the kinesiology department and medical school  to help create a new master's degree in clinical exercise physiology."
Any favorite professor or memory from your time in the College?
"I had a lot of awesome professors at the U, I had a couple courses with Andrea White and she was hugely helpful as I pursued my degree. Jim Martin, Janet Shaw, Wayne Askew, and all my professors really encouraged the students to continue learning and continue pursuing education outside of your bachelor's degree. In the classroom, they were great at teaching students how to apply this knowledge to real world scenarios, something I have emulated in my teaching. Outside the classroom, they were very flexible to meet with you and help you consider different paths. It was great and I have very fond memories."
How did the COH prepare you for professional success?
"The program at the U set me up for success, not only in graduate school but in my professional career. I've worked with a lot of people who have kinesiology degrees and they'd say in conversation, 'where did you learn that?' My program was above and beyond many other programs and I definitely think it gave me a leg up in my career by providing a deep knowledge of the principles of kinesiology and the opportunity to apply those principles in many different areas, such as working in the human performance laboratory on campus. The mentorship of the faculty set a great foundation for pursuing a graduate education. I honestly don't think I'd be where I am without my undergraduate degree from the U, which is I why I love to support it."
What would you say to our current students looking to work in academia for their career?
"Find something in this field that you are passionate about and develop a plan to achieve success. Strive to develop a broad foundation of knowledge in many areas which will allow you to pivot if your needs or focus change over time. Understand that you are in a world-class program at the U. Even in my graduate education we'd be studying something, and I'd think, 'we studied this at the U six years ago.' It's so important to use all the resources and opportunities you have available at the U.  Get familiar with the faculty and the research that they're doing, especially since our field changes so often.
If pursuing a career in academia, assist your professors with their research and get published early and often.  Students need to be an advocate for cooperation between disciplines in the allied health fields. Reach out to professionals in the other fields because we all need to work together to solve our country's massive chronic disease problem. Be proactive in networking and think about how we can all work together—we all have the same goal."
By Sarah Shebek