As a project manager, Michelle Lee prides herself on organization and efficiency—so it's no surprise she completed a graduate degree early, while working full-time. 
Today she's a Global Senior Projects Manager at Qualtrics, a billion-dollar experience management company based in Provo. She's also one of the Utah Business Journal's "20 In Their 20s," honoring the state's up-and-coming talent. Michelle took a few minutes from her busy schedule to talk about her time at the College of Health, where she earned her master's degree in health education and promotion in 2016.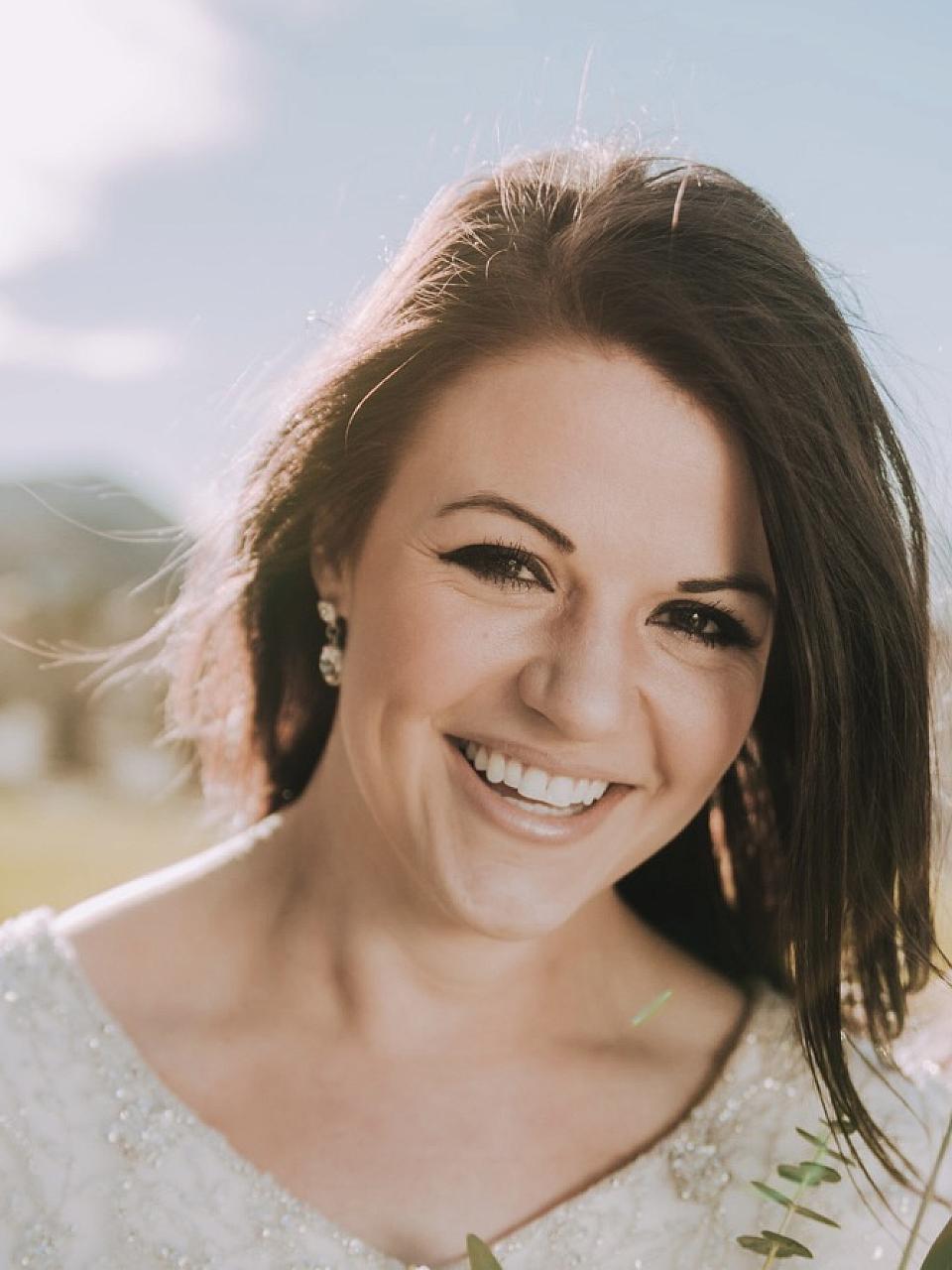 Why did you choose the College of Health and your master's degree?
"I always wanted a master's; it was just deciding which one I wanted. I prefer to work over going to school. I ended up coming across a couple people who did speaking engagements in the business world with "Health Education and Promotion" graduate degrees. I looked into it, and it seemed to merge my interests together. I was trying to shift more into business, but I wasn't necessarily ready to do an MBA. This program fit my life by allowing me the flexibility to work full time and do my classes in the evening. 
I knew I had a passion for health and that was one thing I wanted to continue in my life but I didn't want to be siloed. I wanted to have enough experience and a diverse skill set so that I potentially could do a lot of things. The organizational behavior, the project management, and the communications classes were all good skills to have even though it was under a degree that said health."
Any memory that stands out from your time in the College?
"It's funny, they didn't know what to do with me because I wanted to do the program in a year and a half (it generally takes two to three years). When I put my committee together, they said, 'Michelle, we'll just get out of your way, and you tell us when you're ready to check in.' I did more of a leadership type thesis in my program which was different than what they had seen before, but they were happy to have it. The faculty were super accommodating and didn't halt my ambitions, they just said they'd do their best to keep me on the path along the way."
You started your career as a personal trainer at VASA Fitness, then quickly rose up the ranks into project management. How did you leverage that experience to end up at Qualtrics?
"It's a very unconventional path. Early in my career when I was doing personal training I was fueled by my passion and love for health, but I also had many other interests I wanted to pursue. VASA had this opportunity where they were growing and building their personal training department, and they needed leaders. I was one of five selected and with my natural skillset, I was chosen to work operations and project strategy. When I was ready for a change, those skills were all transferrable. I'd applied my degree to health and then wanted to shift to corporate business. The Tech industry has a very innovative culture where I could continue to grow my skillset in ways I had not done before. It was a little intimidating but because you're excited and motivated you almost don't skip a beat. Qualtrics asked me about my master's degree from the College of Health when I was interviewing, and I said I had learned all the necessary project management skills to be successful in business from my degree even though it had a health emphasis. You could apply it anywhere."
How did you feel about being honored as one of the 20 in their 20s?
"It was exciting and humbling. When you get honored with something like that you start to get more attention than you had before. It truly is very humbling and thrilling all at the same time. It motivates you to work even harder toward your goals."
You've accomplished a lot so far. What are your professional and personal goals for the next few years?
"I'm never very good at keeping my feet on the ground. I'd like to be the leader for developing corporate project management offices in several different industries. I'd love to write and publish a book that hopefully has a mix of corporate and self-health advice. I'd love to have my own business and do consulting at some point. My dreams are big, and I don't really believe in work-life balance; everything is just life and I plan to live a great one."
How did the COH prepare you for professional success, and what would you say to our current students looking to make a big impact in their early professional career?
"The bigger the better, I'm a big dreamer and I think that is the way you push yourself in accomplishing big things. However, you need to also surround yourself with people who help you to put your feet back on the ground, otherwise you will never have any traction to run towards your goals. The bigger you dream, the farther you go."
By Sarah Shebek