Nutrition & Integrative Physiology
RESEARCH & DISCOVERY
Our scientists use a variety of research techniques and model systems to understand now nutrient metabolism influences health and disease, bridging virtually all of the sciences which study human biology (e.g. anatomy, biochemistry, epidemiology, genetics, etc.).
Our program resides within University of Utah Health which maintains outstanding core facilities and a robust Center for Clinical and Translational Science.
Many of our faculty members maintain joint or adjunct appointments with the: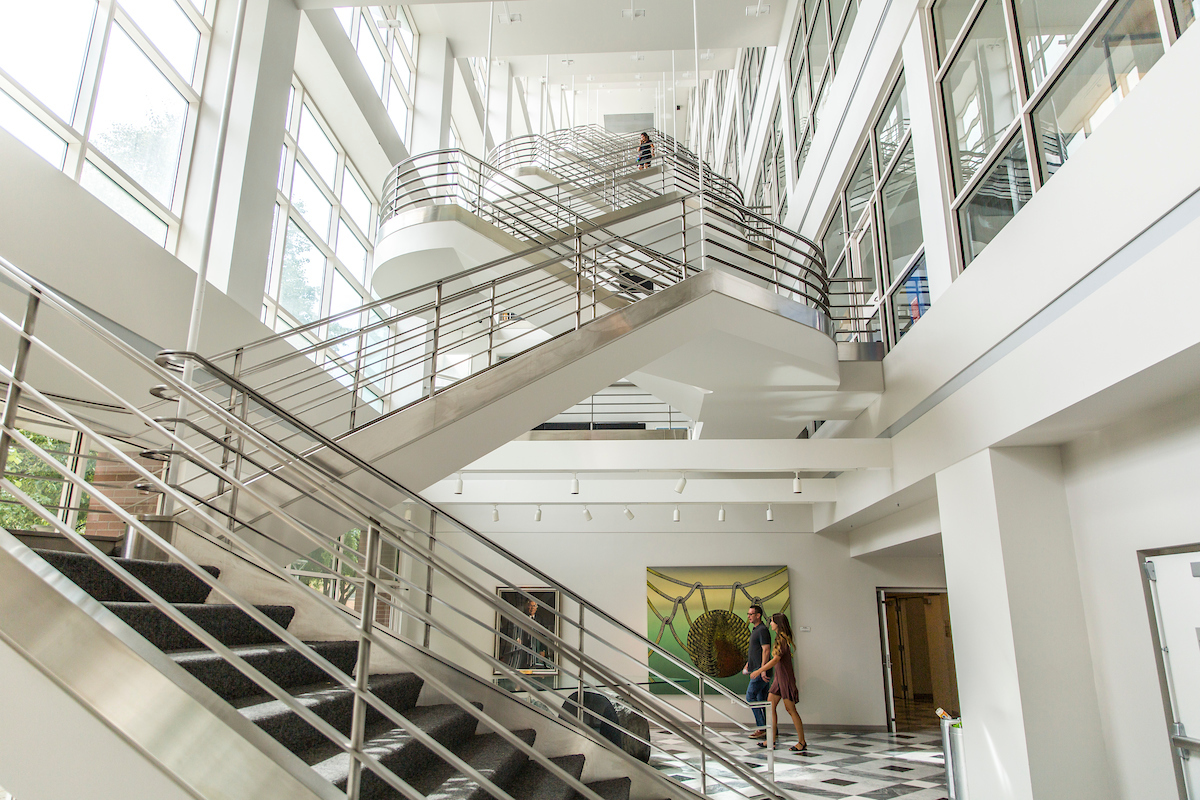 IDENTIFY A FACULTY MENTOR
The first step in obtaining entry into the NUIP Doctoral program is identifying a faculty mentor. Students must contact prospective mentors for a letter of support that expresses a willingness to support the candidate's research and stipend. This letter will then be uploaded to the "Additional Materials" section of the Slate portal. If your application is missing this letter of support, your application will not be reviewed and admission denied.
Once support is obtained, candidates must then be admitted by the Graduate School and the Department of Nutrition & Integrative Physiology. Applications are reviewed by the NUIP selection committee in February with notification of acceptance/non-acceptance issued by April.
APPLICATION FEE WAIVER CODE
To recieve a code to waive the application fee, applicants must provide us with a letter of support from an identified mentor. Upload the letter to the "Additional Materials" section in the Slate portal and send a copy of the letter to:
Fall semester admission: DECEMBER 1st 
Spring or Summer semester admission: Send inquiry to the Director of Graduate Studies, Thunder Jalili thunder.jalili@utah.edu by November 15th.
NUIP FACULTY

RESEARCH INTERESTS

LABORATORY

NUIP PRIMARY FACULTY
Boudina, Sihem, PhD
Obesity, Diabetes, Cardiovascular Disease, Insulin Resistance, Mitochondria
BOUDINA LAB
Chaix, Amandine, PhD
Circadian Rhythms, Circadian Clock, Dietary Interventions, Time-Restricted Feeding, Metabolism, Cardiometabolic Disease, Nutrient Sensing
CHAIX LAB
Funai, Katsu, PhD
Metabolism, Obesity, Diabetes, Mitochondria, Energy Efficiency, Membrane Phospholipids, Exercise, Insulin Sensitivity, Thermogenesis, Fatty-Liver Disease, Muscle, Kidney Diseases, Redox Biology, Lipid Peroxidation
FUNAI LAB
Holland, William, PhD
Diabetes, Adiponectin, Metabolic disease, Sphingolipids, Ceramide, Insulin Resistance, Beta Cell Failure, Metabolism, Type 2 Diabetes, Mellitus, Adipose, Adipokines, Glucose, Inflammation, Nutrition, Metabolism, Translational Research, Glucagon, Appetite, Satiety, Obesity
HOLLAND LAB
Jalili, Thunder, PhD
Heart, Nutrition, Flavonoids, Metabolism, Type 2 Diabetes, Vascular, Insulin Resistance
Jordan, Kristine, PhD, RD
Clinical Nutrition, Dietary Assessment, Nutrition Informatics, Obesity Prevention, Pediatric Nutrition
Martin, Jim, PhD
Neuromuscular function, Biomechanics, Muscular power, Fatigue, Modeling
Playdon, Mary, PhD, MPH
Diet, Nutrition, Metabolism, Metabolomics, Metabolic Disease, Nutrition and Cancer Epidemiology, Dietary Intervention Trials for Cancer Prevention and Control
Pon Velayutham, Anandh, PhD
Diabetes, Metabolic Syndrome, Atherosclerosis, Vascular Disease, Dietary Flavonoids, Nutrition, Inflammation, Berry Anthocyanins, Gut Microbiome, Diet Derived Metabolites
Richardson, Russ, PhD
Vascular biology, Muscle Metabolism, Aging, Age-Related Disease, and Mobility
UVRL
Summers, Scott, PhD
Diabetes, Dyslipidemia, Metabolic Disease, Sphingolipids, Ceramide, Insulin Resistance, Beta Cell Failure
SUMMERS LAB
Symons, J. David, PhD
Diabetes, Metabolic Disease, Atherosclerosis, Vascular Function, Blood Pressure, Endothelial Cell Metabolism, Autophagy, Aging, Sphingolipid Metabolism, Cell Biology, Signal Transduction, Exercise, Nutrition, Metabolism, Translational Research
NUIP ADJUNCT FACULTY
Adams, Ted, PhD
Metabolic Disease, Type 2 Diabetes Mellitus, Obesity, Bariatric Surgery, Genetics of Obesity
Amann, Markus, PhD
Autonomic Control, Neuroscience, Fatigue, Cardiovascular Physiology
UVRL
Beddhu, Srinivasan, PhD
BEDDHU LAB
Bernstein, Paul, MD, PhD
Ocular Nutrition, Carotenoids, Lipids, Noninvasive Nutritional Assessment, Global Health
BERNSTEIN LAB
Broxterman, Ryan, PhD
Integrative Physiology, Breast Cancer, Aging, Vascular Function, Oxidative Stress, Exercise, Oxygen Transport and Utilization, Blood Flow, Muscle Bioenergetics, Neuromuscular Function
UVRL
Chan, Owen, PhD
CHAN LAB
Coletta, Adriana, PhD, MS, RD
Exercise and Nutrition Interventions for Cancer Prevention and Control (e.g., after a cancer diagnosis but before treatment, during cancer treatment, after cancer treatment)
Donato, Anthony, PhD
Aging, Arteries, Microcirculation, Atherosclerosis, Inflammation, Oxidative Stress, Genomic Instability, Novel Therapeutics
TVP LAB
Drakos, Stravros, PhD
DRAKOS LAB
Drummond, Micah, PhD
Aging, Muscle, Rehab, Protein, Inactivity, Exercise, Metabolism, Insulin Resistance, Atrophy, Hypertrophy, Cell Singaling, Clinical
DRUMMOND LAB
Lai, Kent, PhD
Inborn Errors of Metabolism (IEM), Therapeutic Development, Rare Diseases, Animal Models, Galactosemia, Congenital Disorders of Glycosylation (CDG), Infertility/Subfertility, Cerebellar Ataxia
PEDIATRICS LAI LAB
Lesniewski, Lisa, PhD
Aging, Obesity, Arteries, Atherosclerosis, Insulin Resistance, Inflammation
TVPLAB
Palatinus, Joseph, PhD
Gap Junction Trafficking, Connexin Biology, Sudden Cardiac Death, Mechanisms of Arrhythmias, Ischemia Reperfusion Injury, Cardiac Inflammation and Myocarditis
PALATINUS LAB
Rutter, Jared, PhD
Metabolic Control, Eukaryotic Mitochondrial, Cellular Behaviors, Metabolic Pathways
RUTTER LAB
Schlegel, Amnon, MD, PhD
Alpha Cell, Diabetes, Dyslipidemia, Energy Metabolism, Glucagon, Glucose, Metabolism, Type 2 diabetes mellitus, Nutrition, Nutrition, Metabolism, Translational Research, Transcriptional Regulation
SCHLEGEL LAB
Shiu, Yan-Ting, PhD
Cardiovascular Disease, Vascular Dysfunctions in Patients with Diabetes and Metabolic Disorder, Hemodialysis Vascular Access, Exercise & Aging, Hypertension, Blood Flow
SHIU LAB
Trinity, Joel PhD
Exercise, Vascular Function, Inactivity, Hypertension, Aging, Mitochondria, Oxidative Stress, Blood Flow, Nitric Oxide, Muscle, Rehabilitation, Redox Balance, Long-term Complications of COVID
UVRL
Wray, D. Walter PhD
Vascular Function, Heart Failure, Hypertension, Exercise Physiology, Autonomic Physiology, Sympathetic Nervous System, Oxidative Stress, Nitric Oxide, Blood Flow Regulation, Rehabilitative Medicine
UVRL
Yang, Tianxin PhD
YANG LAB
Note: The above faculty members may also serve as members of PhD committees