University of Utah Center for Community Nutrition
UNIVERSITY OF UTAH CENTER FOR COMMUNITY NUTRITION
Our department faculty, staff, and students create new ways of engaging individuals, families, and communities in adopting healthful eating habits to enhance health and prevent chronic diseases. Diabetes, cardiovascular disease, and obesity are on the rise in Utah, across the nation, and abroad. Community-based education on lifestyle changes—including weight loss, healthy diet, and exercise—has proven remarkably effective in preventing or significantly delaying onset of these diseases for people who have access.
TARGETED COMMUNITY PROGRAMMING
We provide targeted nutrition programming in schools and to community groups, with special focus on populations that are at highest risk of diabetes, obesity, cardiovascular disease, and cancer. We work to change public policies and improve community environments so that healthful foods are accessible and affordable for all. What's more, we advance research in community, school, and policy interventions by designing and implementing novel ways of interacting with families, schools, and community members. We accomplish these interventions by using technology, innovative curricula, and incorporating cultural sensitivity and awareness.
PREVENTING DISEASE, IMPROVING HEALTH, ADVOCATING FOR FOOD EQUITY
The University of Utah Center for Community Nutrition (UUCCN) is an interdisciplinary team dedicated to the role of nutrition in healthy living and disease prevention.
We aim to:
Partner with community members to expand experiential nutrition and movement education.

Celebrate diverse food cultures.

Collaborate with state and local agencies to advocate for changes in food access and nutrition policies.

Prepare future health professionals to improve nutrition outcomes in underserved communities.
UUCCN Opportunities
Volunteer
Thank you for your interest in the volunteering with the University of Utah Center for Community Nutrition. We are a public service center that provides comprehensive education outreach to middle and high school students, medically underserved populations, college students, and families experiencing homelessness.
We provide volunteers with training to teach and inspire participants in our programs to incorporate healthy eating into their daily lives.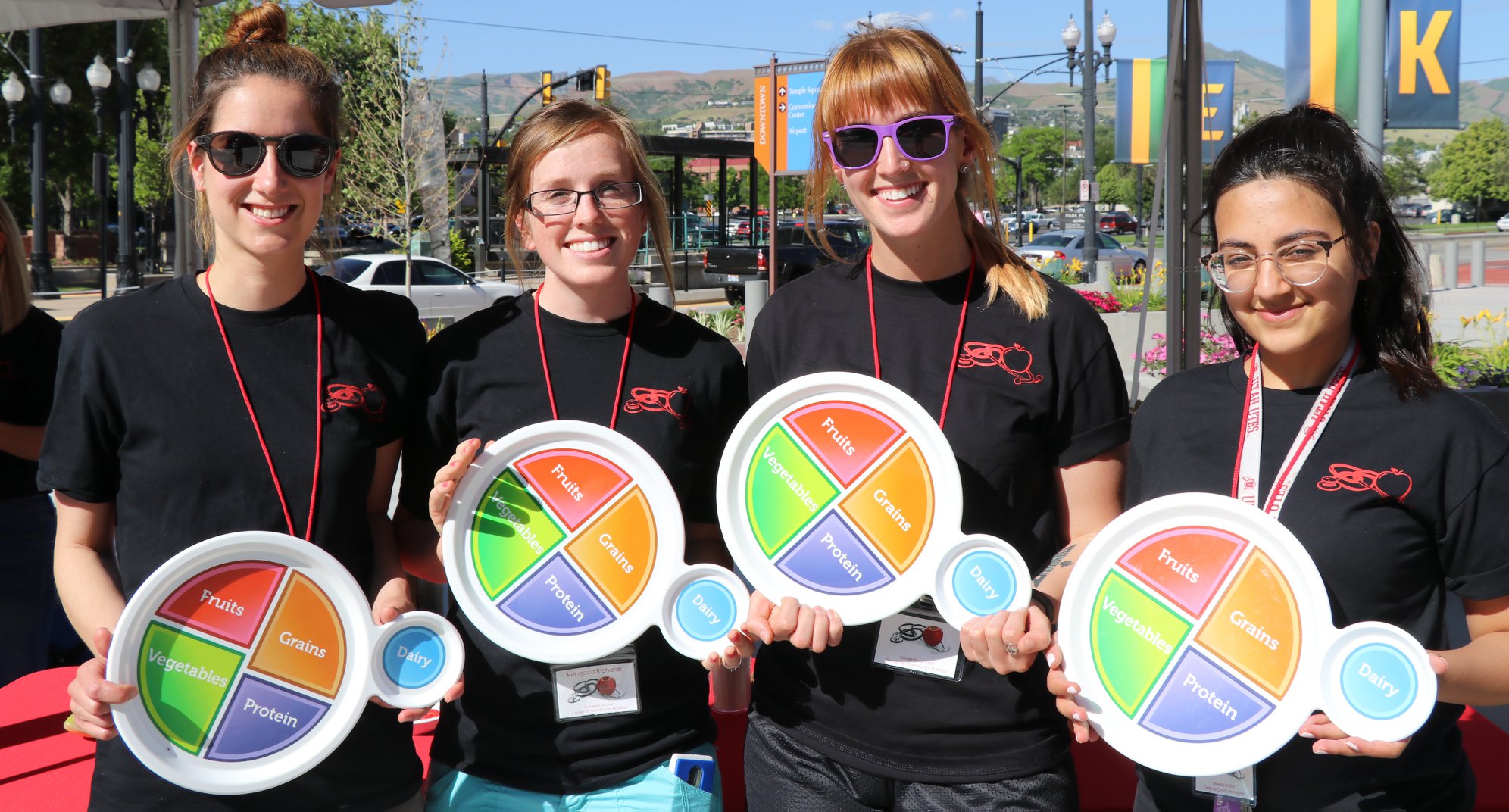 UUCCN
FAMILY FOOD MATTERS
The Family Food Matters program is a series of workshops that cover three topics: child nutrition, family movement, and creating a healthy home environment. Workshops are taught by registered dietitians and can include food demonstrations or snacks. Kids are welcome to attend. These workshops are a weight-inclusive space, where caregivers can benefit from peer-support and discuss ways to enhance true wellbeing that do not include weight loss or dieting. Check out the website below to learn more and request a workshop for your parenting group or school.
This course teaches students the basics of evidence-based nutrition as it relates to the real-world problem of food. It goes beyond macro and micronutrients to analyze how nutrition translates into real food choices and reasonable patient advice regarding what, when, why, and how to eat. Culinary Medicine takes place in a teaching kitchen, where students prepare and enjoy meals while discussing the science of nutrition and how to help patients make health behavior change.
Students who have completed the Culinary Medicine program have the opportunity to lead culinary medicine cooking classes in the community. These community classes aim to provide hands-on nutrition education and practical culinary skills for populations experiencing high disease risk. Not only do these experiences enhance the learning experience of future health professionals, they also positively impact the health outcomes of community members.
The CRUSH Diabetes program encourages healthy behaviors in middle school students. The curriculum is offered at no cost to teachers and is an online course with three learning modules:
Diabetes 101

Nutrition Basics

Physical Activity
Each module has a presentation slide deck, content videos, and student worksheets. Aligned with the Utah, Idaho, and Arizona school board standards for middle school students, our curriculum was designed to meet teachers' online learning needs and state standards.
Click below to register for access.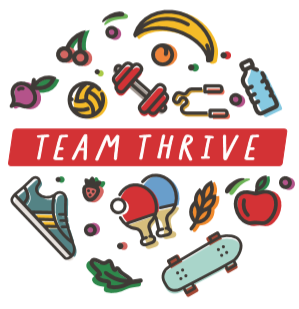 Team Thrive is a behaviorally-based diabetes prevention program for high school students designed to fulfill certain Utah Core Health Education II Standards for Nutrition. By incorporating technology and active learning, this dynamic curriculum is both engaging for students and simple to teach.

During the Team Thrive unit, students will collaborate on 3 goals:
Increase physical activity

Reduce sugar sweetened beverage consumption

Increase fruit and vegetable intake
Some of the fun student activities include taking pictures of meals and physical activities, working as a team to create "life hacks" to include more fruits & vegetables and less sugar in the diet, as well as social media to demonstrate what they've learned throughout the lesson. 
Research found that students who received the Team Thrive curriculum slowed their rate of weight gain, increased consumption of fruits and vegetables, and increased steps per day compared to control group who received an ordinary Utah high school nutrition curriculum.
UUCCN
Food, Movement, & You
Food, Movement, & You is a free diabetes prevention and nutrition education program for individuals and families facing homelessness across the Salt Lake Valley. Research shows that a majority of people experiencing homelessness have low food security. This means they lack access to required amounts of nutritionally adequate food. High rates of diet-related chronic diseases are also common in people experiencing homelessness. To address these issues, we partner with local organizations and homeless service providers to increase food security and help decrease barriers to healthy eating. We work on multiple fronts to address health inequities for those experiencing homelessness including:
Developing diabetes prevention and nutrition education curricula focusing on healthy eating habits and mindful eating
Working to directly provide nutritious foods to emergency pantries
Addressing transportation barriers to grocery stores and emergency pantries
Running on-site gardening clubs to assist adults and youth with learning to grow and prepare nutritious foods