University of Utah Center for Community Nutrition (UUCCN)
Our department faculty, staff, and students create new ways of engaging individuals, families, and communities in adopting healthful eating habits to enhance health and prevent chronic diseases. Diabetes, cardiovascular disease, and obesity are on the rise in Utah, across the nation, and abroad. Community-based education on lifestyle changes—including weight loss, healthy diet, and exercise—has proven remarkably effective in preventing or significantly delaying onset of these diseases for people who have access.
TARGETED COMMUNITY PROGRAMMING
We provide targeted nutrition programming in schools and to community groups, with special focus on populations that are at highest risk of diabetes, obesity, cardiovascular disease, and cancer. We work to change public policies and improve community environments so that healthful foods are accessible and affordable for all. What's more, we advance research in community, school, and policy interventions by designing and implementing novel ways of interacting with families, schools, and community members. We accomplish these interventions by using technology, innovative curricula, and incorporating cultural sensitivity and awareness.
HELPING MAKE HEALTHFUL FOOD CHOICES SIMPLE
University of Utah Center For Community Nutrition (UUCCN) is a team dedicated to advancing preventive health through nutrition education and outreach.
Our core values include the following:
Create communities where healthful food choices are simple
Provide engaged learning experiences for students
Share the power of nutrition education
Create bridges around food and culture
Instigate change in food equity and nutrition policy
UUCCN Opportunities
Volunteer
Thank you for your interest in the volunteering with the University of Utah Center for Community Nutrition. We are a public service center that provides comprehensive education outreach to middle and high school students, medically underserved populations, college students, and families experiencing homelessness.
We provide volunteers with training to teach and inspire participants in our programs to incorporate healthy eating into their daily lives.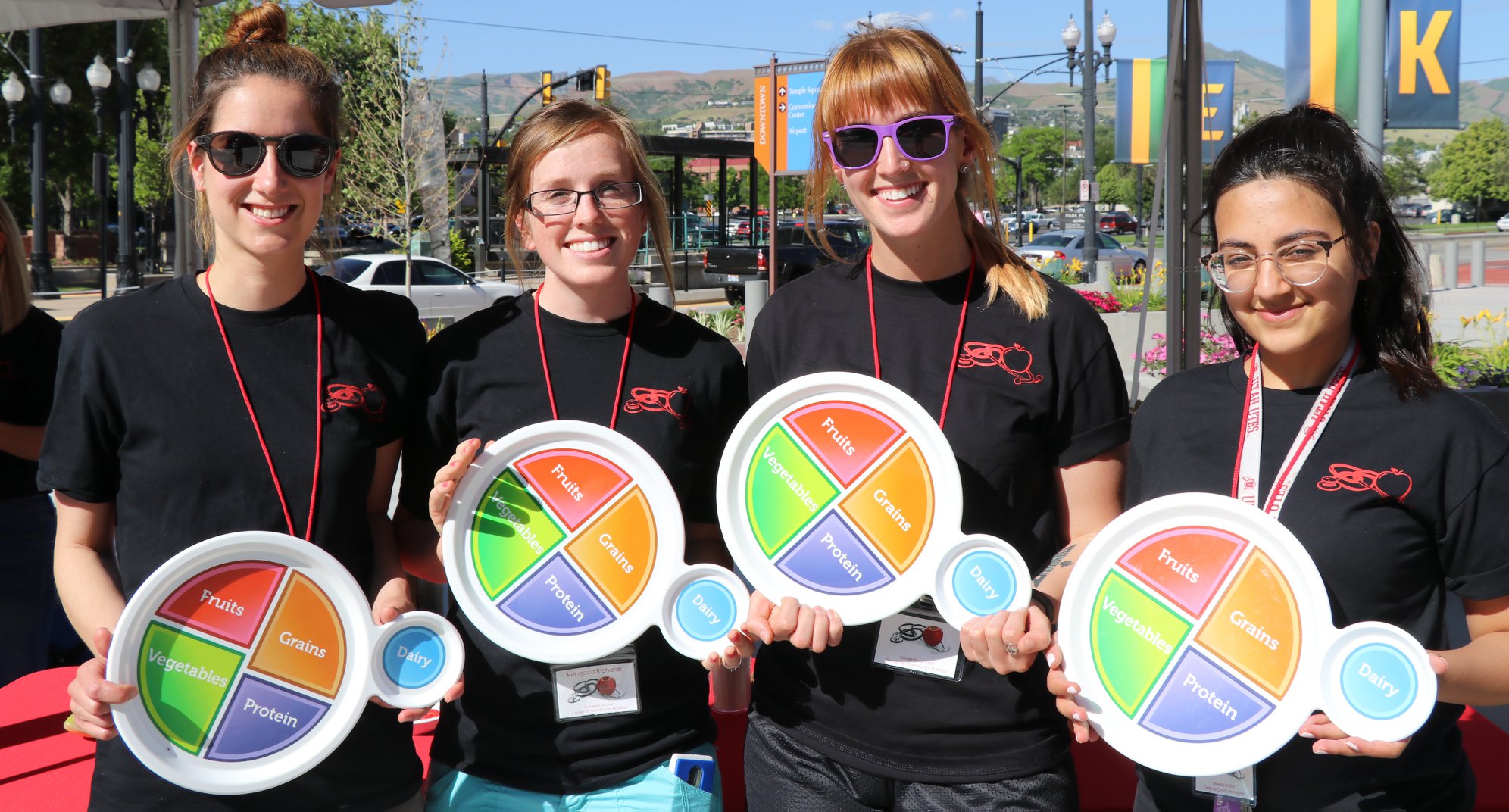 Julie Metos, PhD, RD
(Office) 801-587-3024
HPER N, Room 210
CONTACT ME REGARDING: Leadership matters, and the Driving Out Diabetes Initiative