Meet Sihem Boudina, an associate professor in the Department of Nutrition and Integrative Physiology. Boudina is a distinguished researcher who is funded by the National Institutes of Health and runs her own lab. She received post-doctoral fellowships from the Juvenile Diabetes Research Foundation and the American Heart Association as well as a scientist development grant from the American Heart Association. She's passionate about mentoring the next generation of researchers, which includes fellows, PhD students, undergraduates and high school students. We spent some time chatting about her journey from Algeria to Utah: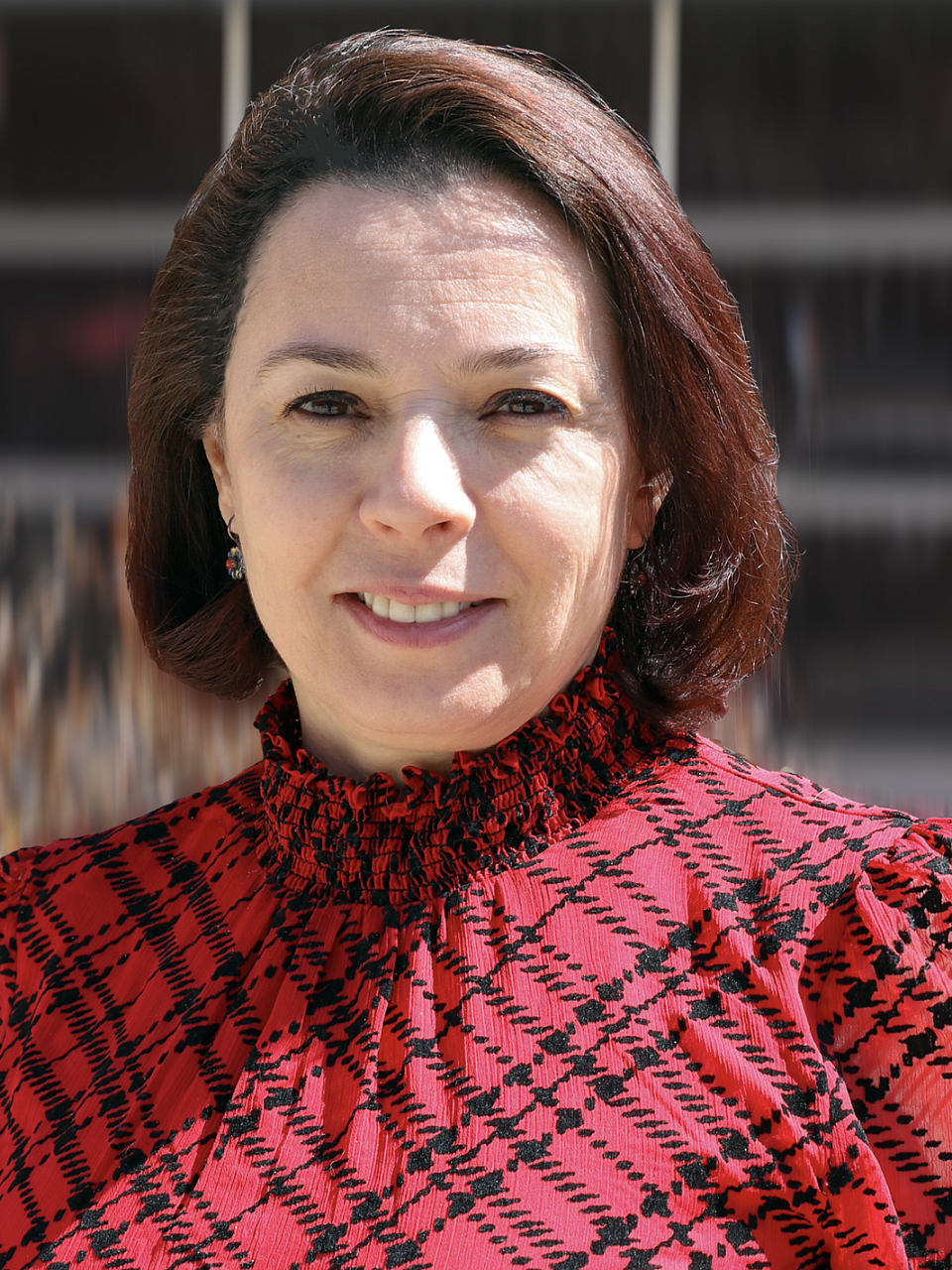 You grew up in Algeria and have lived on three continents in the last three decades. Tell us more about that?
"I was born in Algiers, on the coast of the Mediterranean Sea. Unfortunately, with this beautiful place comes a lot of political turmoil and corruption. However, there are good things about Algeria, like the free education. They used to have strong education programs and I did a biology program. I graduated in 1997 with a bachelor's degree and applied for a scholarship to go abroad. I received a scholarship from the Algerian Ministry of Education for five years, which covered my master's and PhD.
We didn't have a lot of choices about what University to attend. This was based on the places available and the other languages you spoke. I was fluent in French, so I went to the southwest of France, Bordeaux specifically. I enrolled in the University of Victor Segalen (now called Bordeaux II). Bordeaux II University has a school of medicine as well all the science programs. Initially I enrolled in neuroscience—that's what I wanted to do."
What sparked your interest in biology and neuroscience?
"I used to hang out with a lot of boys since I was the only girl in my family. Boys do a lot of fun stuff, they used to go to the ponds and get little frogs. One day, I brought one home and went to our outside balcony and dissected it with my dad's razor. I opened the chest and saw the heart beating and thought this is it, this is what I want to do. I ended up working on the heart later, so you could say it was my destiny.
I also had a professor in Algeria who was 70 years old, she was very inspiring and I loved her neuroanatomy course. I liked to draw, and I was drawing brain structures all the time, I was sure I would research the brain for my career."
What happened next?
"I enrolled in a master's in neuroscience and neuropharmacology. I was in a lab and thought it was the best. But not everything turns out as you wish in life. I had a very bad experience with my mentor. This experience did not discourage me from achieving my dream of becoming a scientist, even though I had to change my field of study.  I decided to join a biochemistry lab with an integrated cardiology unit, and I had a blast. Sometimes things turn around for the better.
I did my PhD in four years and published four original publications. I was about to leave for Portland, Oregon to do my postdoc because I was working with Dr. Keith Garlid, one of the greatest scientists in the field of biophysics. In addition to Dr. Garlid's lab, I applied to two additional labs in the USA, Dr. Jeffery Molkentin's lab in Cincinnati and Dr. Dale Abel at the University of Utah. I visited all these labs but coming to Utah on a gorgeous fall day cut the deal for me. I said, 'this is it.'"
How did you end up in the College of Health?
"I started in 2008 as a research instructor in the School of Medicine's Division of Endocrinology. I was there until 2016, right about when Dean Perrin came to the college. I felt like I was ready for a change, so I'd interviewed at South Florida University and almost signed my offer letter. Then the chief of the division called me and asked what it would take for me to stay.
After we met, we decided I didn't have to stay at the School of Medicine and I could look at moving to another department. I wanted to work with more women and have a bigger impact on the community beyond my research. I saw that the college was doing more community-oriented research. When I learned more about the Department of Nutrition and Integrated Physiology, I thought 'this is where I'd like to go.' I met Julie Metos, who was the chair at the time, and loved our interaction, so here I am."
Tell us a bit more about your research?
"The great thing about being a researcher is freedom. I have a lot of freedom with my thinking. I can do whatever I want and that's a great thing to have. As a person, I'm very creative in general so my head just spins with ideas. I like those ideas to be tested, even if 90% of them are wrong.
I did a lot of cardiology related research, specifically my research focused on diabetic cardiomyopathy. I've broadened it to include other types of cardiomyopathies including genetic cardiomyopathies"
Why is mentorship so important to you?
"In life, you will learn all the time. You will learn from your mistakes and whatever experience you've had. If we say good mentoring, for me it means giving the chance and listening. Over the years I've seen so many students that came through my lab, I keep track of every single one of them. I've mentored many people from every single background and that has been wonderful, seeing them come through it is very fulfilling.
It's sometimes a drawback when you're a perfectionist, like me. That can be a downside, not just with my mentees but with my own kids. I've tried to downplay my high expectations over the years. I like to have things correctly, done 'my way' as my daughters would say. I've really made a lot of effort to change that and say, 'what's your way?'"
What's next for you?
"When I started my career, I was narrowly focused. I had to get my stuff done—obtain funding and publish papers. Now I'm getting to a stage of my career where I'd love to do more collaborative work—I have more Co-PI grants, for example. I truly believe that more diverse teams of scientists make the most impact.
If you know how to work in a group, this is a very good skill to have. You're working with people who have strong opinions. Knowing how to balance your stubbornness vs acceptance, that's a skill I'd love to expand and be more receptive than just giving my directions. We all have different views of the world, so if you bring in different perspectives it not only makes the project interesting but impactful.
I'd also love to take on more leadership positions and make a difference. I started in my college by chairing the college council and I serve as the chair of the MD/PhD admission committee. I'm looking for more leadership opportunities. As a woman I think we've stayed in the shadow for a while, especially in academia and science.
I've done my best and life is good. I would never have done this differently."