Tim Brusseau, PhD, Chair of the Department of Health & Kinesiology, has received one of the highest honors in the profession. He's been inducted as a fellow into the National Academy of Kinesiology. Brusseau accepted the award on Sept. 30 as part of the academy's annual meeting in Newport Beach, Calif. 
New fellows must be nominated by their peer fellows, evaluated by a membership committee according to criteria, and voted in by members of the Academy. Former College of Health Dean David H. Perrin, PhD, and Associate Dean of Community Engagement Paul Estabrooks, PhD, served as two of Brusseau's four nominators. 
"It's truly humbling and really recognizes the work that my team and my colleagues have been able to do, the people that have mentored me and supported me," Brusseau says. "It's a credit to the environment at the University of Utah that has allowed me to be successful."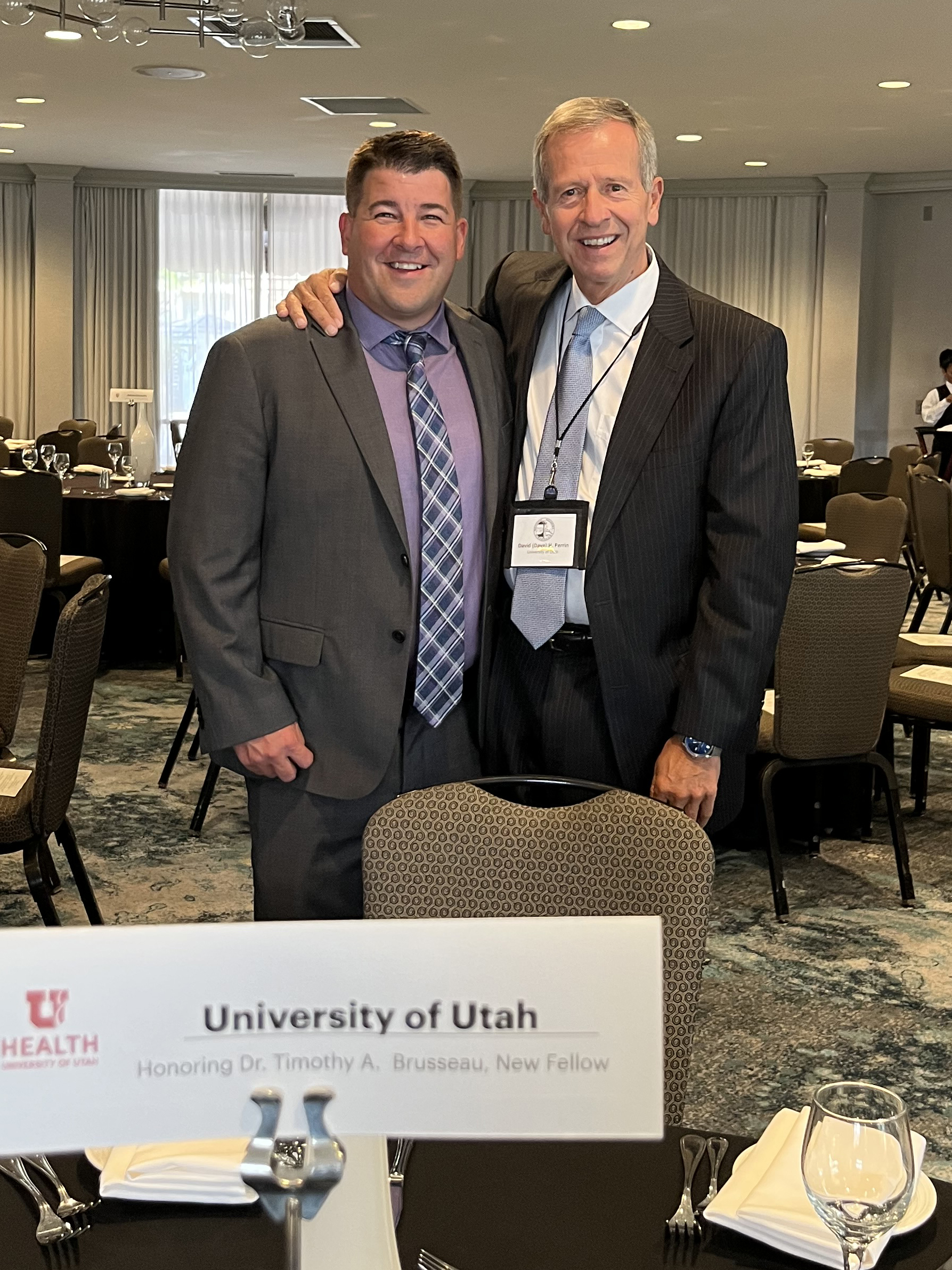 Brusseau is also a Fellow in the American College of Sports Medicine, the International Association for Physical Education in Higher Education and Research Fellow in SHAPE America. His research focuses on the measurement of youth physical activity and the implementation and evaluation of school-based physical activity interventions. 
His work makes an immediate difference in the lives of his participants as well as improving our understanding of how to increase physical activity patterns, reduce sedentary behaviors, and promote the adoption of healthy behaviors for a lifetime.
As department chair, Brusseau has received numerous teaching awards and has chaired eight doctoral students and 28 masters students, serving on 84 total committees. He is co-author of one of the most widely used Physical Education methods textbooks in the world and is a co-editor on texts related to youth physical activity and kinesiology
"This honor reflects Tim's distinct, long-term contributions to the field of kinesiology and his work that impacts Americans in meaningful, lasting ways," says Kelly Tappenden, PhD, Dean of the College of Health. "We're very lucky to have him on our team here in the College of Health and have his outstanding leadership guiding our Department of Health & Kinesiology."
Brusseau holds a Ph.D. in curriculum and instruction from Arizona State University and a MS in exercise and sports science from Ithaca College. He joined the University of Utah in 2013 as an adjunct assistant/associate professor and began serving as department leader in 2016.   
He's the fourth active National Academy of Kinesiology fellow with ties to the University of Utah. The others are Estabrooks, Perrin and Russell Richardson, PhD, a professor in the Department of Nutrition and Integrative Physiology.