Kraemer Lab
The EL Lab is dedicated to increasing knowledge of school-age EL children's language development. Current studies include: examining the role of home language support in the acquisition of English vocabulary, morphology, and syntax in Latino EL children, identifying current assessment practices of school-based SLPs when assessing EL children suspected of language impairment, and surveying Latino EL middle-school children on how their perceptions of themselves as bilingual children at home and school.
Volunteer Opportunities
Research conducted in this lab would not be possible without the contribution of our dedicated undergraduate and graduate students.
Please contact Dr. Kraemer (email: robert.kraemer@hsc.utah.edu) if you are interested in learning about working in the lab.
Contact Information
Phone: 801-587-9200
Fax: 801-581-7955
Address:
Behavioral Science Building
390 S 1530 E, Rm 1205
Salt Lake City, Utah 84112-0252
Principal Investigator/Director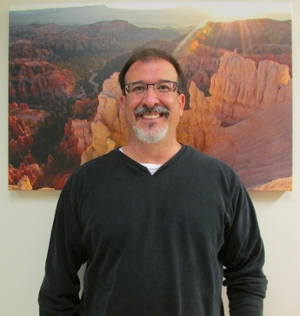 Robert Kraemer, PhD, CCC-SLP
Robert Kraemer is the director of the English Learning Lab at the University of Utah. Dr. Kraemer received his B.S. and M.S. in Communication Sciences and Disorders from the University of Central Florida and his PhD from the University of Arizona. Dr. Kraemer is an Assistant Professor of Speech-Language Pathology and teaches the following courses: Anatomy and Physiology (online), Clinical Methods and Professional Writing, Diverse Populations with Communication Needs, Language Science (online), Speech and Language Development (online).
Lab Members
Graduate Research Assistant

Adrienne Mowry
 

Undergraduate Research Assistants

Sarah Baldwin
Christie Kapenda
Kimberlee Talbot
Brenan Thompson