Helping PT's Specialize in Pediatric Care
The University of Utah Pediatric Physical Therapy Residency prepares physical therapists to excel and contribute in diverse pediatric settings. Pediatric care is a complex and rewarding area of practice combining neurologic, orthopedic, and developmental knowledge with compassion and family centered care. Pediatric therapists are uniquely qualified to impact families in meaningful ways that can have lifelong implications.  Our residents will acquire mentored clinical experience in a variety of settings that will contribute to a holistic understanding of children with special health care needs and their families.

This 12 ½ month program includes direct patient care in early intervention, inpatient acute care, outpatient, and schools; expert clinical mentorship in each setting; interprofessional leadership training though Utah Regional Leadership in Neurodevelopmental and related Disabilities (URLEND); targeted didactics; teaching experience in the University of Utah entry level DPT program; clinical research experience and mentorship; and a variety of other professional development opportunities.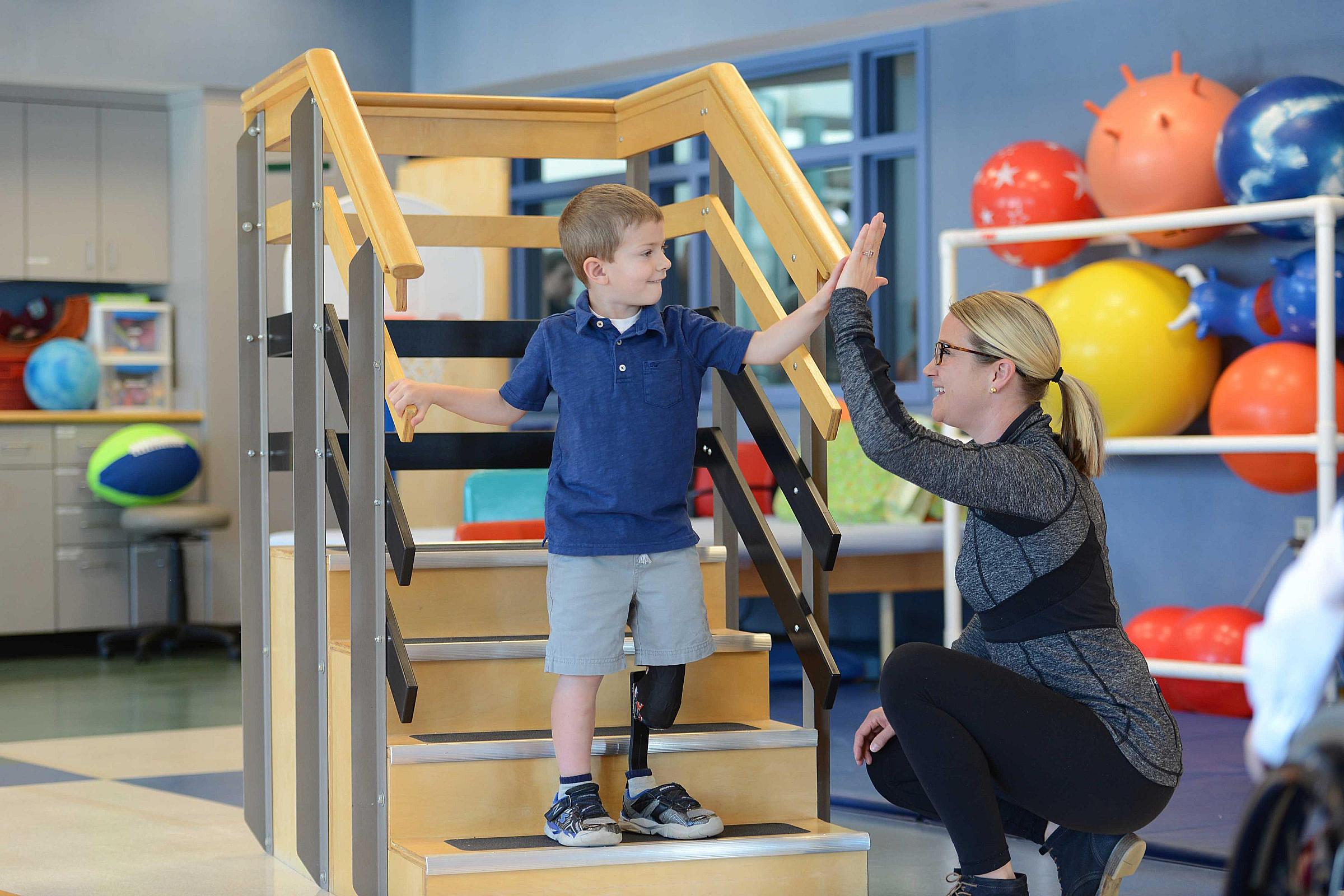 Sponsoring Agencies
University of Utah Health
Outcomes
Graduation rate
100%
First time PCS pass rate
First graduate eligible to sit for PCS in 2024
Duration
12 ½ months
Capacity
1-2 residents per year
Approx. Time Breakdown
Patient Care (~ 32 hours per week)
Includes average of 3 hours per week of clinical mentored time
Rotations in Outpatient, Schools, Early Intervention, and Inpatient Acute Care.
Didactics
Residents will complete the Utah Regional Leadership Education in Neurodevelopmental and Related Disabilities Program (URLEND). This will entail 100 hours of didactic, 100 hours of leadership, and 40 hours of interprofessional clinical observations over the academic year.
Other didactics specific to the PCS will be required and offered online and in person on a less frequent basis throughout the year (approximately 1-2 X/month).
Independent study is expected throughout the year.
Level 1 CCIP (CI credentialing) course included
Teaching
Teaching Assistant in the entry level DPT pediatrics class spring semester (approx. 3 hours per week and can be logged as leadership time for URLEND)
Professional development
URLEND
Research
Community Service
In-service and journal club presentations
Observations in Specialty Pediatric Settings
Specialty areas of practice, including
Early Intervention
Inpatient Acute Care
Outpatient
Schools
Our Mission
The mission of the University of Utah Pediatric Physical Therapy Residency is to accelerate the knowledge and skills of pediatric physical therapists from novice to advanced practitioner in diverse pediatric practice settings. Residents will prepare to impact society and enhance the health and lives of children and families through leadership, professionalism, evidence-based practice, and excellence in pediatric physical therapy.
Salary
Standard PT salary for 30-32 hours per week clinic time (~$54,000) plus benefits (.75 FTE)
Fringe benefits
CI credentialing course
APTA Pediatrics Consortium access
Fees
Program Fee: $6,500
Note: URLEND stipend covers the cost of the program fee and is paid directly to the program. Residents will be responsible for a 50% deposit at the beginning of the program to be reimbursed upon completion of URLEND. Upon failure to complete URLEND requirements, the resident will be responsible for the program fee
Other costs
Personal liability policy (approximately $80)
APTA, APTA Utah, and APTA Pediatrics dues (up to $455, less with APTA early career discount eligibility)
Equal Opportunity Employer
The University of Utah Pediatric Physical Therapy Residency, University of Utah, and University of Utah Health are equal opportunity employers and do not discriminate on the basis of race, ethnicity, color, religion, national origin, sex, age, disability, sexual orientation, gender identity, gender expression, genetic information, or protected veteran's status. The Residency Program and associated institutions all comply with applicable federal, state, and local regulations related to privacy and confidentiality.
Application due
January 15
Interviews
Mid- February
Offers
Early March (Pediatric Uniform Announcement)
Orientation
Late July
Program start
August 1st
Application
Submit applications online through RF-PTCAS
Minimum applicant requirements
Eligible for Utah Licensure – must take and pass NPTE no later than April
Must complete at least one full time pediatric clinical experience or have at least 6 months pediatric PT work experience prior to enrollment
Core Faculty & Program Leadership
Mentors
Kirsten Aalberg PT, DPT, PCS
Stefanie Elias, PT, DPT, PCS
Keegan Granger PT, DPT
Lisa Milkavich PT, DPT, PCS
Kathlene Qualls, PT, DSc, PCS
Amy Shuckra, PT, DPT, PCS
Leadership
Kirsten Aalberg PT, DPT, PCS