Our Mission
Our mission is to provide quality physical therapy services to under-served and under-insured individuals in the greater Salt Lake area, and to enhance the educational experience of University of Utah physical therapy students through community-engaged learning.
Services are provided by physical therapy students currently enrolled in the entry-level doctorate of physical therapy program at the University of Utah, while under the guidance of licensed physical therapy practitioners from the local community.
Services are facilitated primarily through donated time and resources.
Planning of current and future operation of the clinic are integrated into the curriculum of the department.
We share the core values of the University of Utah College of Health and the Department of Physical Therapy and Athletic Training, University of Utah Health, and the American Physical Therapy Association (APTA).
We do not discriminate on the basis of race, color, national or ethnic origin, ancestry, age, religion or religious creed, disability or handicap, sex, gender, or sexual preference.
Our Vision
Enhance the education of students and community members alike.
Address physical therapy needs of the community through evaluation and provision of current evidence-based practice.
Promote social awareness among students of key issues in the community.
Create community partnerships.
Promote the profession of physical therapy through advocacy, professionalism and quality service.
Eligibility
We offer free physical therapy services to underserved and underinsured individuals in the Greater Salt Lake area who are at or below 150% of the poverty line.
 
What Do We Treat?
Our services will focus on treating physical impairments or injuries that affect an individual's occupation, recreation, and activities of daily living. We treat joint and spine pain including arthritis, muscle pain and weakness, movement and balance disorders.
At our Neuro Pro Bono Clinic, we treat functional problems as a result of neurologic conditions. 
 
Our Clinics
Midvale City began the Community-Building-Community Initiative (CBC) in 1998 to improve the general well-being of Midvale residents. The CBC is a collaborative effort that brings together the stakeholders in the Midvale community, including the residents, in the planning process.
The CBC has set five goals and committees (Health, Stable Families, Education, Safety, and Income). Each committee is comprised of community members and service providers who identify barriers, problems, resources, and solutions.
To Schedule, Please Call: 801-574-6172
Mission: Quality health care is a vital necessity for every child and adult. The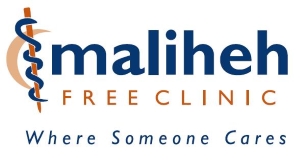 Maliheh Free Clinic seeks to improve the quality of life in the Greater Salt Lake Area by providing free medical services for uninsured individuals and low-income families.
Because medical insurance and medical care are very expensive, many Utahans lack insurance coverage and do not receive the medical care they need. The Maliheh Free Clinic endeavors, within its capacity, to serve the medical care needs of low-income individuals in our community who have no other options. No charges are assessed for services provided by the Maliheh Clinic.
Neuro Pro Bono Clinic
Mission: To provide quality physical therapy services to under-served and under-insured individuals with neurologic conditions and impairments. 
Our clinic uses current Doctor of Physical Therapy students to provide physical therapy treatments under the supervision of attending licensed physical therapists. We accept referrals from community therapists and case managers identifying patients in need and interested in participating. 
Address: 520 Wakara Way, Salt Lake City, UT 84108
If you are interested in scheduling an appointment or referring a patient to the Neuro Pro Bono Clinic, please contact Julia Bakun at  julia.bakun@utah.edu or Lauren Sotelo at lauren.sotelo@utah.edu.
Pro Bono Board Consortium 
If you are a student or faculty member from another school or program and are interested in learning more about our clinics or connecting with our pro bono board, please contact our consortium network liaisons Alexis Doutt (alexis.doutt@utah.edu) or Jess Girard (jessica.girard@utah.edu). 
Please Donate!
All donations are tax deductible and all funds will go directly to the clinic. Although we are currently unable to accept large pieces of equipment, we would greatly appreciate many smaller items and supplies (e.g., variety of tape, resistance bands, small free weights, medicine balls, foam rollers, ice packs, hand sanitizer, etc).