Interested in PRT?
We know you've got questions and we're here to help
Whether you're just learning about Parks, Recreation, and Tourism or trying to figure out graduation we're here to help guide you through your path. For your convenience, you will find the most common questions we are asked. If you still have questions, please reach out to our academic advisor.
FAQs
How do I apply to this major?
No need to apply. This is an open major so all are welcome. A minimum of MATH 1030, MATH 1050, or MATH 1090 and WRTG 2010 must be completed before enrollment in PRT courses. However, it is strongly recommended that all general education requirements are completed before embarking on a PRT major. A minimum GPA of 2.5 is required for internship approval and graduation. All PRT courses must be passed with a C- or better to earn credit toward the major.
How do I declare Parks, Recreation, and Tourism as my major?
Complete and submit the Major Declaration Form to the PRT Academic Advisor. This form is also available in the PRT main office (Annex C, room 1085).
Bachelor of Science or Bachelor of Arts – What is the difference? What is better?
A Bachelor of Science requires two upper division quantitative courses (QI s) such as evaluation techniques, financial management, and business analysis, and each of these is very valuable in parks, recreation, and tourism careers.
A Bachelor of Arts requires four semesters of a foreign language. Knowing a second language is an asset in today's increasingly global world. All coursework required for a Bachelor of Science is included in the PRT department core. Your choice of Bachelor of Science or Bachelor of Arts depends on your professional goals. Both are valuable and worthwhile.
Which classes transfer?
Most general education coursework transfers. Please contact University College Advising for verification.
All PRT core classes and emphasis coursework must be completed at the University of Utah.
I'm at the community college, what classes should I take to prepare for the transfer and the major?
It depends on your area of interest. You would do well to complete an associate degree that includes business, economics, marketing, or management courses if you are interested in Commercial, Community, & Sport Management; Sustainable Tourism & Hospitality Management.
Hard sciences are recommended for those interested in Outdoor Recreation Studies.
What classes should I take?
All requirements are listed on the degree plans under the emphasis areas. When selecting a course, consider the semester in which the course is offered and the pre-requisites for each course.
In general, PRT 3100, or the PRT-Integrated Core are the first courses in the major. Thereafter, 3000 level courses are usually taken before 5000 level courses. It is highly recommended that students meet with the PRT academic advisor each semester to complete an efficient semester-by-semester plan for program completion and to track progress.
What is a degree plan and where can I get one?
A degree plan lists the course required to earn a Bachelor of Science or a Bachelor of Arts in Parks, Recreation, and Tourism. Degree plans are specific to the emphasis and specialization options within the PRT major.
Emphasis areas include:
What is a DARS?
DARS, or Degree Audit Reporting System, is a record of your academic history available to you on the Campus Information System. Your DARS and your degree plan are essential in tracking your progress and planning an efficient semester-by-semester plan for program completion.
How do I generate a DARS?
Log on to the Campus Information System. Scroll down to the Graduation Box and click Generate Degree Audit Reports.
Click Request Report. Select "Undergraduate Semester Degree Program." Use the drop down menu to select your major. Click Submit.
Wait a few seconds. Click degree audit report in the message box. You may get a message that says "No DARS reports are available for you to view…" If so, wait a few minutes, then click Refresh/Reload on the Toolbar at the top of the screen.
Click View to the left of today's date.
How long will this major take to complete?
Among other requirements, a minimum of 122 credits is required to graduate from the University of Utah. This does not guarantee that course requirements have been met for the major. The credit requirement for PRT emphasis areas is 66 credits.
With an efficient plan for completion and approximately 12-15 credits per semester, the major could be completed in 4-5 semesters, not including general education and bachelor's degree requirements.
What is my catalog year?
The catalog year is the academic year that you declared PRT as your major and began taking PRT classes. Occasionally, requirements are updated. You are held responsible for the requirements for your catalog year unless courses are no longer offered. In that case, substitutions will be made so that content material is not lost.
What classes are offered online?
Please see the PRT class schedule. Each semester, more and more courses are being offered online.
Can I minor in Parks, Recreation, and Tourism?
Yes. The PRT minor requires a total of 18 credits. PRT 1110 or PRT 3100 is required. Other courses are electives and must be approved by the PRT academic advisor. Please contact the PRT academic advisor for more information.
Do you offer scholarships?
Scholarships are awarded each spring to PRT majors and may be used the following catalog year (fall-spring semesters). For more details see the Scholarship page.
Recommended Online Resources
Still have questions?
Reach out to your advisor or our director.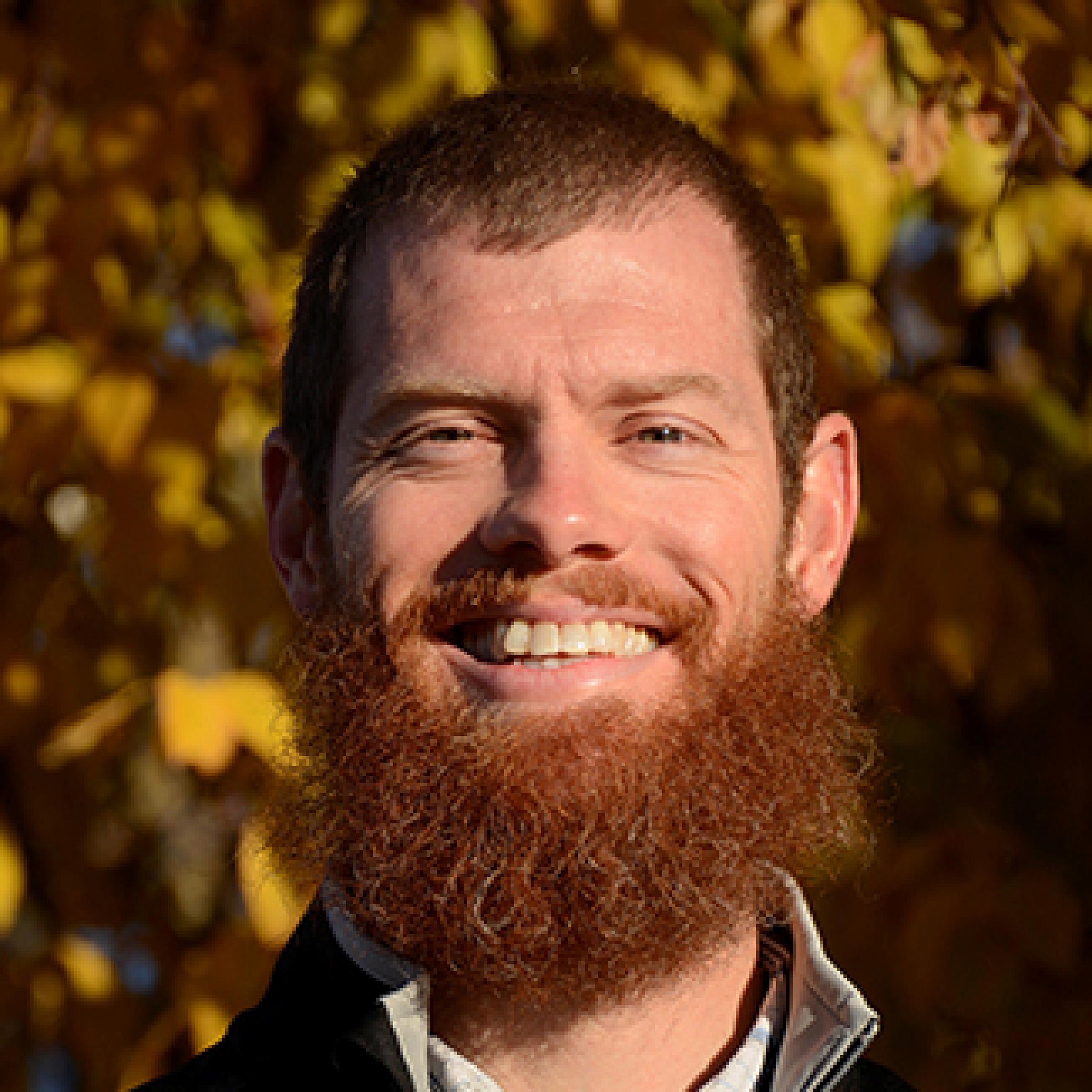 Eric Gardner
Senior Academic Advisor, Parks, Recreation & Tourism
Phone: 801-585-0832
Email: eric.gardner@utah.edu