The College of Health (COH) has re-appointed Lorie Richards, PhD, as chair of the Department of Occupational and Recreational Therapies for an additional three years. Richards has served as chair of the department since 2011.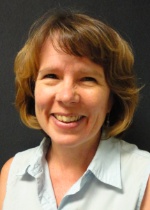 In her current role, Richards is responsible for providing direction of the department and program, supervising faculty and staff, hiring and firing, completing program and department reports, completing accreditation reports, monitoring student progress in program, creating and implementing budget, conducting research, and performing university and professional service.
"Dr. Richards' contributions to the College of Health and as Department Chair of Occupational and Recreational Therapies are noteworthy," said Scott Ward, PhD, interim dean of the COH. "She continues her meaningful involvement in her research related to patients with stroke. She is a thoughtful and caring leader who has successfully led the department through several positive transitions. I am so pleased she has agreed to continue piloting and I am confident that the department will continue to thrive under her leadership."
Richards earned a BS in occupational therapy from Elizabethtown College, then completed a master's and PhD in experimental psychology at Syracuse University. She is an expert in clinical trials for stroke rehabilitation and has served on faculty at the University of Kansas Medical Center and the University of Florida. She has also served as Research Health Scientist with the Brain Rehabilitation and Research Center at the Malcom Randall VA Medical Center in Gainesville, Fla.
In 2011, she moved to the University of Utah to serve as chair for the former Division of Occupational Therapy and has remained in the role ever since.
In 2015, Richards received Fellow of the American Heart Association designation and in 2018, she was inducted into the Roster of Fellows for the American Occupational Therapy Association. She has authored or co-authored close to 100 publications and presented her research both nationally and internationally. She is also actively involved in multiple grants totaling in the millions of dollars. 
Richards collaborates with multiple University of Utah researchers, as well as researchers at the Atlanta VA, VA Central Western MA, University of Massachusetts, University of Texas, Houston, and UCLA.
"It has been great to serve as chair of this department all these years," Richards said. "This department has a highly dedicated group of faculty that do phenomenal things in education, research, and community engagement. It has been exciting to see the department grow and evolve over the years and I only see wonderful things happening in the future!"