About Our Lab
The Sports Medicine Research Lab is a 1600 square foot facility housing a motion capture laboratory, workstation room, observation area, additional lab space and a restroom facility with toilet, shower and lockers.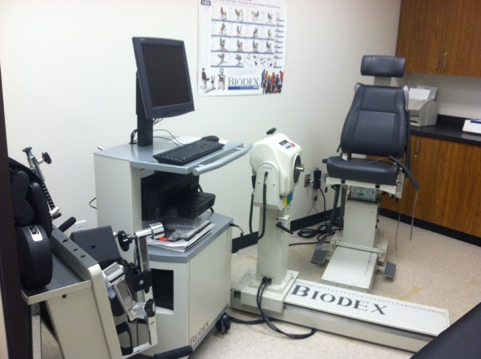 Equipment we use in the lab
The research equipment available within the facility includes a 10 camera 3D motion analysis system, Basler High Speed 2D camera, 3 force platforms embedded into a custom designed pit with an 11 foot by 4 foot sliding rail system and a 16 channel Noraxon DTS Telemyo Wireless Electromyography (EMG) system with dual  footswitches. This equipment is all fully integrated allowing full kinematic, kinetic and muscle activation gait, movement and functional analysis. Additionally, we have a Dynatronics Whole-Body Vibration Platform, an AMTI Customized Instrumented Staircase and a Biodex System 4 Pro Isokinetic Dynamometer. The lab is directed by Dr. Charlie Hicks-Little.
Some of the research conducted in the lab includes
Lower Extremity Analysis during Stair Ascent & Descent in Knee OA Patients
Biomechanical Asymmetries during Landing in ACL-Reconstructed Athletes.
A Comparison of Joint Loading Forces at the Ankle, Knee, and Hip Joints of Barefoot Running versus Shod Running.
Effects of Gluteus Medius Fatigue on Kinematics of the Foot during Walking Gait.
Gluteus Maximus Involvement & Kinematic Analysis of Iliotibial Band Syndrome Patients.
The Acute Effects of Two Different Foot Positions during Whole Body Vibration on Vertical Jump Performance in Female Athletes.
Effects of Delayed Onset Muscle Soreness on Kinematics and Kinetics of the Hip, Knee & Ankle Joints during Stair Climbing.
Acute Effect of Whole-Body Vibration on Functional Joint Stability during a Box Jump Side-Step Cutting Task.
Rotational Velocities, Pelvic: Torso Separation, & Spiked Ball Velocity in Female Collegiate Volleyball Athletes.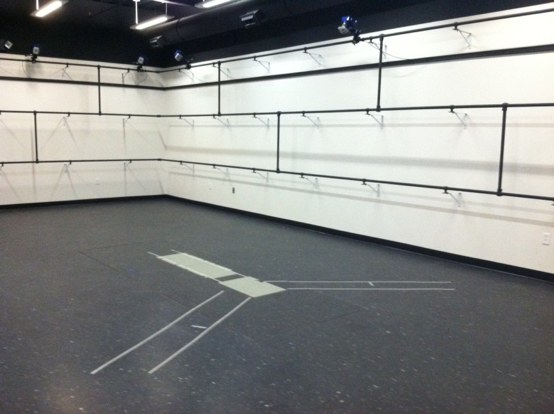 The inside of our lab imaging center