For Tyler Sharp, there's no place like home. As a member of the Oglala Sioux Tribe, he's traveled around the world, but he always knew he wanted to get back to the Great Plains. Now he's serving as a physical therapist for Indian Health Services in Rapid City, South Dakota, as well as lieutenant commander in the United States Public Health Service. He's also married with a third child on the way soon. Needless to say, Tyler is busy, but he took a few minutes to connect and share his story.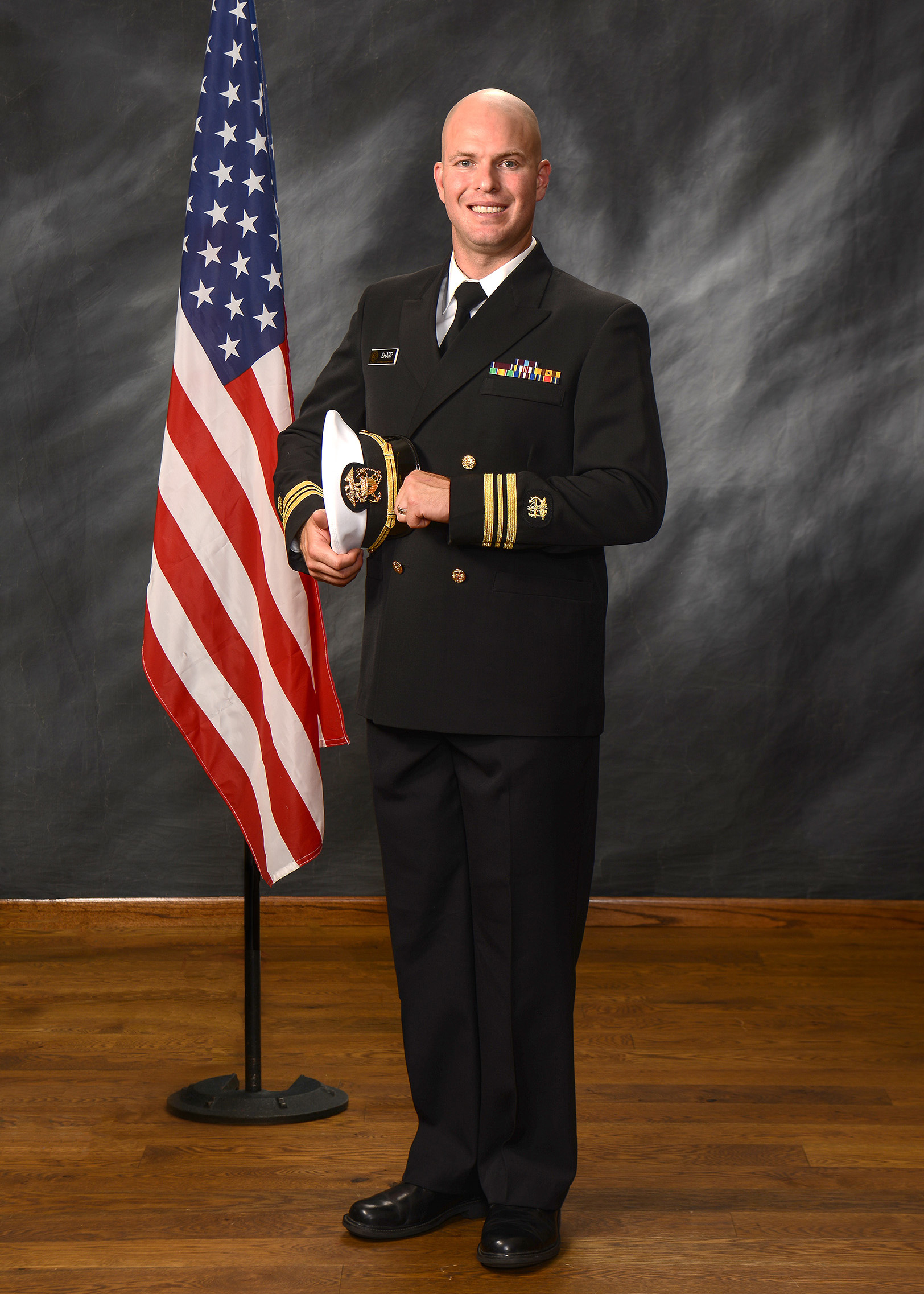 Where are you from originally and what's your background?
I am from a small community called Interior, South Dakota, south of the Badlands National Park. I am Oglala Lakota and I grew up on a cattle ranch on the Pine Ridge Indian Reservation. Where I lived, there were more cows than people. I had a typical childhood and got injured playing football in high school. It opened my eyes to the field of physical therapy. I thought it seemed like a cool profession and aligned well with my core values.
I ended up attending three undergraduate schools in four years while I chased the dream of playing college basketball. The exercise science director at Black Hills State University helped me graduate on time, he knew I worked hard and I was on a mission. I was throwing darts to get into PT schools and the University of Utah was one of them. I chose to go there because of the unique opportunities it provides. I was really attracted to the study abroad option for clinical rotations. The geography kept me closer to my family. And what really sold me was how the curriculum was structured, ramping up from 11 to 17 credits. Any other PT curriculum was like 21-22 credits each semester and I would have drowned.
When I got to PT school, I applied for the Indian Health Services Profession Scholarship. I was accepted, and in turn I had to pay back a service obligation within an Indian health program. My whole thought was to be able to get back to where I am right now—I envisioned being on the Pine Ridge Reservation and working at one of their satellite clinics. When I was growing up, my whole family utilized Indian Health Services, so it's really a privilege to be back here today.
You traveled quite a bit as you decided where you'd start your career. Tell us more about that?
The scholarship from IHS allowed me the opportunity to study and travel anywhere in the world. I did rotations in Virginia and Southend-On-Sea, England. I also did a couple placements in Utah to try and be as well-rounded as possible. My wife was one of my classmates in PT school and we started dating after graduation. I knew I needed to pay off my service obligation, so we decided to travel together to many of the IHS sites across the country.
We started in Southern Utah, through Southwest Arizona and New Mexico, stopping at the tribes in Wyoming. We went through Glacier and all the way up to Alaska—it ended up taking three months and we camped out of our car the whole way. Our relationship really blossomed and we decided to get married and start a family. We ended up settling professionally in Tuba City, Arizona, but realized we needed to be closer to one of our families.
In 2016, a physical therapist job opened up at Indian Health Services in Rapid City. My family still lives in South Dakota, so we decided to make the move. I came in as the only physical therapist, and the rest is history.
Tell us about what you do today?
I'm the Physical Therapy Services Manager for the Oyáte Health Center in Rapid City, South Dakota. I'm also a Lieutenant Commander in the United States Public Health Services. It's really a privilege to be able to serve our country in those capacities. I work with people who quite frankly don't have a lot. We don't call people patients; we call them relatives because we're all related in some way. Our work is so that the people may live.
We just recently moved into a new 200,000+ square feet facility with the department going from 600 to 10,000 square feet. We will be expanding physical therapy and adding other rehabilitative services including occupational therapy, speech language pathology, audiology and chiropractic care. Our elders advocated for this, and we were on a wait list for decades. Now it's our job to create services and put them in place for future generations to come. The Great Plains area gets a bad rap and it can be hard to fill positions. I've got this homegrown chip on my shoulder to build a culture that's sustainable and make this a better place for all our people.
What are your future career goals?
I aspire to connect and create partnerships within not only healthcare but other industries. To be able to build sustainable communities while optimizing health. I don't know exactly what that looks like right now, but I have some ideas.
I'm continually looking at different ways to improve, analyzing different processes and looking around at all these different industries which are in silos. My personal goal is to learn more about them, bring them together and connect resources to relatives. That's my vision. Create everlasting partnerships within multiple industries. Quite frankly there are so many programs in place that I benefitted from including the Indian Health Service Health Profession Scholarship and the Indian Health Service Loan Repayment Program. The Loan Repayment Program is available to many health care professionals working for a qualified health program like Oyate Health Center.  There's more I can do, so I need to keep going and striving for more. And I look at it at the perspective of everyone and how everyone can benefit, not just a select few. Life is about community and relationships.
How did the COH prepare you for your life today?
I can't say enough about the University of Utah. I'm forever grateful because it's given me the life I have right now, including my wife. Utah is one of the best schools in the country for physical therapy and had so many different opportunities, clinical and otherwise.
If you looked at the roster of professors, it was a dream team: Lee Dibble, Misha Bradford, Ed Gappmaier, Jim Ballard, Julie Fritz, Paul LaStayo, Scott Ward and many others. Everyone there impacted me in some shape or form and I've remembered something from each of them. And they genuinely care about you as a person. It was the best education ever.
What advice would you give to a current PT student?
Go for it. Expand your horizons, get uncomfortable, and be comfortable with potentially failing. It's never a failure if you learn from it. If I was talking to myself as a student I'd say 'get after it, you can always do more than you think.' You don't know until you get there and try it, and that's all you can do.