One third of adults in the U.S. have chronic musculoskeletal pain, and opioids are commonly prescribed for pain management. But prescription opioids can come with risk of opioid misuse, addiction, overdose and even death. Physical therapists can help mitigate this risk, and researchers from the University of Utah believe mindfulness training could be a key addition to a PT's toolkit.
Department of Physical Therapy and Athletic Training's Jake Magel, PT, PhD, DSc and a multi-disciplinary team have received a $1.6 million R01 grant from the National Center for Complementary and Integrative Health. The grant funds a feasibility study to train physical therapists to use mindfulness-based interventions to manage patients with chronic musculoskeletal pain and long-term opioid use.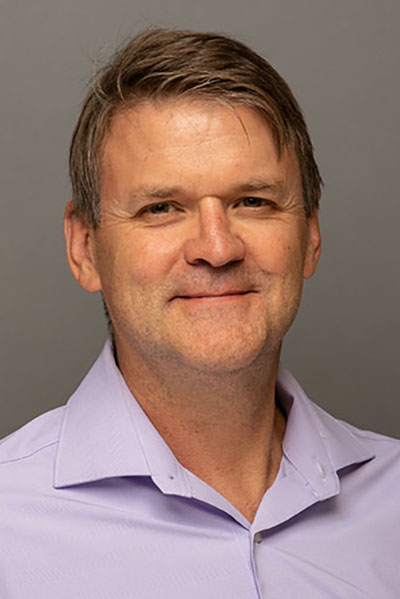 "Physical Therapy Integrated with Mindfulness for Patients with Chronic Musculoskeletal Pain and Long-term Opioid Treatment" combines faculty expertise from across the University to build a stand-out study, with Magel as the principal investigator. The team wants to give physical therapists another tool to help disrupt the spiral of chronic pain and opioid use.  
The three-year, multi-site study involves a partnership with Brooks Rehabilitation in Jacksonville, Florida and the University of Florida.
"There's evidence that mindfulness-based interventions are effective in reducing chronic pain and opioid use in some patients," Magel said. "But to our knowledge, it's never been implemented or studied before in the physical therapy setting."
The need is pressing. Due to social distancing recommendations during the COVID-19 pandemic, physicians increasingly prescribed opioids for pain management, rather than in-person treatment like physical therapy. And drug overdoses from prescription opioids killed 16,416 people in the U.S. in 2020, a spike of more than 2,000 from the previous year.
Promisingly, previous research shows that mindfulness interventions can help patents with self-regulation and their experience of pain. They also may reduce opioid cravings.
Magel and his team will determine if they can enroll physical therapists in a trial, randomize them to different levels of training, randomize patients to physical therapists who attended the training and collect patient outcomes over time.
"It might be that the intervention of physical therapy and mindfulness can influence the amount of opioids a patient takes over time," Magel said. "If this project is successful, it will naturally lead to the next project—writing another R01 grant to test the effectiveness of integrating mindfulness in the physical therapy setting."
The all-star multi-disciplinary research team includes:
Department of Physical Therapy and Athletic Training's Julie Fritz, PhD, PT, the associate dean for research in the College of Health. Fritz has an expertise in clinical trial design and chronic pain management.
School of Medicine's Adam Gordon, PhD, a professor in Internal Medicine who is also the chief of addiction medicine at the Salt Lake City VA Health Care System. Gordon has an expertise in implementation research.
College of Social Work's Eric Garland, PhD, LCSW and Adam Hanley, PhD. The two have expertise training providers in mindfulness tactics and evaluating their competency after training. Elizabeth Siantz, PhD, MSW, also from the College of Social Work, has expertise in interviewing patients and health care providers to learn how to improve different aspects of healthcare.
Department of Population Health Sciences' Jinching Shen, PhD. Shen has an expertise in study design and analyses.
The University of Florida's Jason Beneciuk, PhD, PT, DPT. Beneciuk has an expertise in clinical trial management and musculoskeletal conditions and is the site principal investigator in Florida.
As a research associate professor for the College, Magel focuses on health care pathways and processes for patients for musculoskeletal conditions. This is his first R01 grant, and it highlights the years of work he's spent developing research to help these patients.
"I was elated, it's the biggest grant that I've received in my career," he said. "It's one of the grants that as a researcher you shoot for, and to get it is fabulous."
By Sarah Shebek