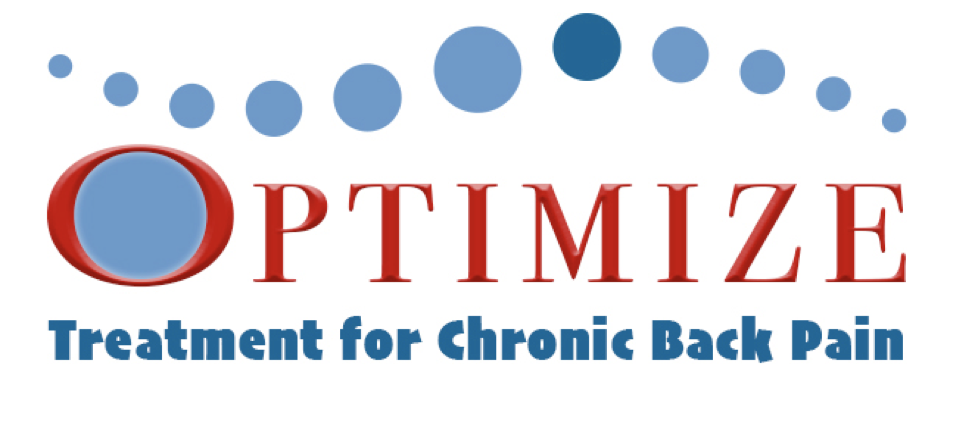 What is OPTIMIZE?
The OPTIMIZE Low Back Pain trial is a national pragmatic trial that seeks to understand the proper sequencing of common and effective treatments for chronic low back pain.
Pragmatic trials take place in typical, real-world healthcare clinics. Treatments used in this trial are provided by physical therapists and behavioral health therapists, which include:
evidence-based physical therapy,
cognitive behavioral therapy,
and mindfulness
Funding
OPTIMIZE Low Back Pain is funded by the Patient-Centered Outcomes Research Institute (PCORI), an independent, non-profit organization authorized by Congress in 2010.
Mission
Its mission is to fund research that will provide patients, their caregivers, and clinicians with the evidence-based information needed to make better-informed healthcare decisions. PCORI is committed to continually seeking input from a broad range of stakeholders to guide its work.
Interested in participating?
We are currently looking for volunteers that suffer from lower back pain.
Providers
Do you work with patients that have lower back pain?