We want to recognize when our volunteers go above and beyond
We select volunteers that exemplify Connect2Health's mission. We think you'll appreciate their story as well.
Volunteer spotlights 2019-2020
February  🏂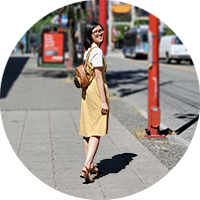 "This semester is my third semester serving at 4th Street Clinic and I am grateful to have an opportunity to volunteer at Connect2Health. When I first began volunteering, I didn't know that we have many wonderful resources with our community partners. With the advices and experiences I learned from my fellow volunteers and leaders at Connect2Health, I am better at helping patients to find the resources and services that are helpful to them. Joining Connect2Health teaches me how social determinants affect our health and quality of life. I feel grateful that Connect2Health provides the opportunities and resources for underserved community to access healthcare and basic needs. I never regret of joining Connect2Health as I learned so many things and met many wonderful people who are trying to make our community better. The services we provide are so meaningful and I am happy to be a part of Connect2Health team." - Hanthao
December ❄️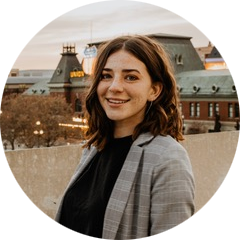 "Connect2Health- I love being a part of Connect2Health, and it has given me unbeatable experience in a healthcare setting. I think that it is extremely important to help patients with social concerns and needs. Social determinants of health have a vast impact on health outcomes, yet it is hardly addressed in our medical system. I am happy to volunteer with an organization that is finding a way to help bridge those disparities and gaps in our healthcare system. There are so many wonderful organizations in Salt Lake City and Utah that I have learned about, and am happy to be able to connect patients with those resources. I love volunteering at the Pediatric Clinic at the University of Utah Hospital, and I look forward to it every week! I cannot wait to take what I have learned into my future career in public health or medicine! - Devin
November 
🍁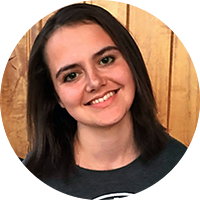 "When I first joined Connect2Health, I was uncertain about how much of an impact I could make with my limited life experience and relative lack of knowledge about the resources offered in our community. As I now approach the end of my second semester volunteering in the Mother Baby unit, my perspective has been completely altered because of the interactions I've had with many diverse patients. Every interaction teaches me something new, and with each unique case I feel better equipped to offer my support to the next person.
I have had overwhelmingly positive moments, where I walk away certain that I was able to make a difference; I have also had frustrating moments where I wish there was more I could have done to help. But in both cases, it has been expressed to me by patients how amazing it is to know that they have a network of people looking out for them. I can see the positive impact Connect2Health has on our patients' lives. The experiences I have had through this program have made me completely reevaluate how I view health and health care, and I am certain that the knowledge I have gained through these experiences will influence my future career as a physician." - Chelsea
October 🎃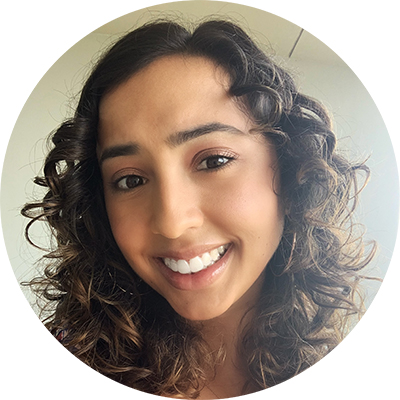 "This semester, I will have been volunteering with Connect2Health for two years! I have loved volunteering with C2H and having the opportunity to have patients trust me enough to tell me their stories. I like that Connect2Health views social determinants of health as an important part of each patient's physical and mental health, rather than treating people and their health conditions as if they exist in a vacuum. Realizing the common ground that exists between all of us who live in this society that forcibly denies people their basic needs has made me even more motivated to go into medicine. I want to help advocate for the need to address, restructure, and improve all of our social determinants of health." - Malini
September 🍂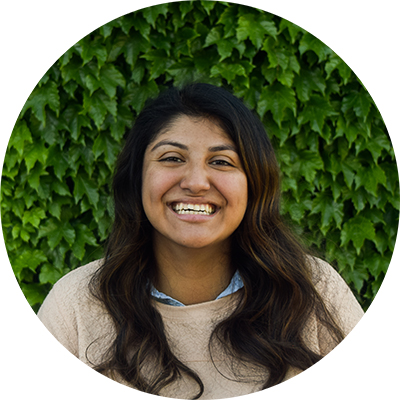 "I have been a part of Connect2Health for a year now and there are not many other volunteering opportunities that allow you to work with patients one on one. In the past year, I have had the opportunity to participate in several different units, which has allowed me to witness the immense impact this program has on the community ways I did not expect.
I am currently on the Wellness Bus and the staff show true care for the individuals who come through the bus. I have been positively impacted by the patients through the interactions I have had. It has made me realize that building meaningful relationships with patients and discussing the wide range of resources they need is an integral part of being a physician, which is what I aspire to be in the future." - Anahy 
August 🌻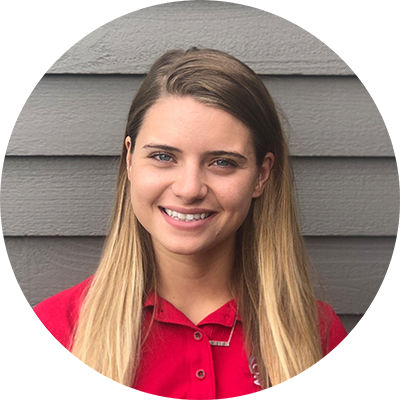 "I have stayed with C2H for three semesters now because I know, from other experiences, that the services we provide are so important and impactful. Almost every time I have shadowed a physician they talk about the disconnect between writing a medication prescription and the patient actually being able to afford and obtain it. With C2H, I am able to help bridge that gap. What I have learned as far as the holistic view of health care through C2H will certainly enable me to be a better physician in the future." - Maggie
My name is Maggie and I am a third-year student studying Health, Society & Policy. I grew up in Washington state just outside of Seattle and came out to Utah to pursue my dream of going to medical school and becoming a physician. Medicine always interested me especially going through high school and taking advanced science classes. It wasn't until during my freshman year when I went on a community health service trip where I discovered my passion for working with the underserved population and supporting their communities. Volunteering for Connect2Health has allowed me to learn more about the individual stories and hardships patients in these communities face daily. I have had the honor of playing a small role in helping patients get back on their feet; from letting them know about local food pantries to helping them get health insurance so their bills don't cause them to go into debt. I know the experiences I have had with Connect2Health will make me a better health care provider because it has made me aware of the complexity of patient's lives and the importance of knowing the impacts of social determinants of health. I look forward to volunteering each week and connecting with the patients!