The mission of the Department of Occupational and Recreational Therapies Immigration & Refugee Resettlement Fieldwork Program is to assist newly arrived immigrants, in particular those who arrived in the United States with refugee status, to successfully adapt and adjust to life in America, while providing exceptional educational opportunities to occupational therapy students in a non-traditional, community-based setting. The purpose of this fieldwork experience is to not only provide students with training in work with individuals and families, but to also analyze the broader sociopolitical conditions that create barriers to full civic participation and to conceptualize and experience the ways in which occupational therapists can address these broader issues. 
In the fall of 2004, University of Utah Neighborhood Partners initiated a partnership program at the Hartland Apartments in Salt Lake City. A three-bedroom apartment in the center of the complex is used for office space, classroom space and as a site for members of the community, community partners and university students to come together. Approximately 1,200 people lived at this complex with a large percentage of them having arrived in the United States with refugee or immigrant status. 
Since the center opened, occupational therapy students have been completing fieldwork experiences providing "life skills" training to assist these newly arrived Americans with their adjustment to living in a foreign society with unfamiliar daily tasks and societal expectations.  When the program started, many of the residents needing assistance from OT had arrived in the US from refugee camps in Kenya where they had lived for more than a decade. Many were Somali Bantu who had little to no experience with the use of electrical appliances, indoor plumbing or public transportation. They arrived in the US without the job skills needed for employment in an urban area of the United States and without any knowledge of how to find employment. Since then OT students have worked with people from many parts of the world including Sudan, Burma, Iraq, Syria, The Democratic Republic of the Congo, and Eritrea. 
Occupational therapy students have been working with individuals, with families, and have been teaching classes to groups of residents. Topics have included financial literacy, use of public transportation and training in "pre-driving" skills. Pre-driving training includes understanding the rules of the road as well as learning the English words needed to pass the written driver's test.  Education on home safety, home maintenance, and use of appliances has been provided in resident homes. Employment issues have been addressed by teaching residents how to create a resume, fill out a job application, and how to locate employment opportunities in the newspaper and on-line. In addition, classes have been offered to high school students to help them access higher education. Programming has been expanded to include an emphasis on social and occupational justice and to explore the role of occupational therapy in work with communities engaged in projects aimed to empower and improve the lives of their people.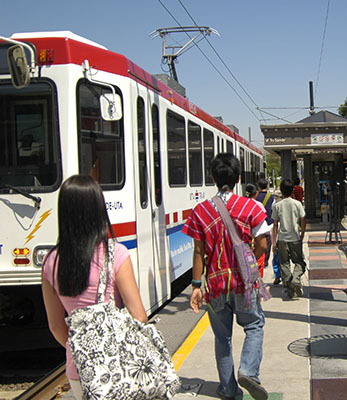 In the summer of 2008 the fieldwork program was expanded to include full-time 12-week placements in affiliation with three local organizations that provide services to people with refugee status: UNP-Hartland, the International Rescue Committee, and Utah Health and Human Rights that provides mental health counseling to former refugees and asylum seekers who are survivors of torture. In addition to the life skills training and therapy for people with significant mental health issues, students have been involved in gardening projects, PAR FORE (a life skills and golf program for youth), and a Karen weaving program. The weaving program is designed to help Karen women from Burma restore and maintain their cultural tradition of weaving and to learn to sell their products to earn money for their families. 
Occupational therapy students participating in this experience practice skills they will need as practitioners including client-centered and occupation-based program planning, therapeutic use of self, comfort working with cultures other than their own, grading of activities to promote success, documentation writing, and effective multidisciplinary team work. In addition, they see how low-income, non-English speaking members of our society are treated by local institutions. They come to understand the hardships these families face and how difficult it can be to navigate the social systems that have been put in place to assist them.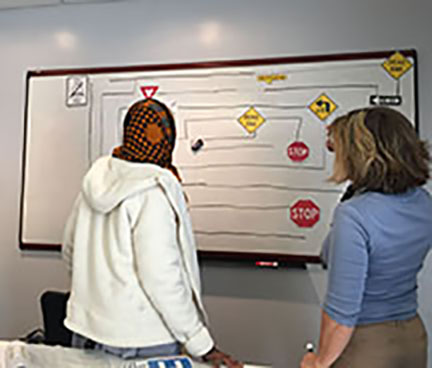 Students from the Department of Occupational and Recreational Therapies, as well as other universities, have found this experience to be both educational and rewarding.  In this environment they have the opportunity to learn about cultures very different from their own and to see the community and world they live in from a different perspective.  They come to understand how occupational therapy services can be of benefit to refugee and immigrant populations and how their role as an OT can include activities designed to improve the lives of individuals and promote the success of whole communities.
For more information contact:
Yda Smith, PhD, OTR/L
University of Utah Department of Occupational and Recreational Therapies
yda.smith@hsc.utah.edu
801.585.9589