Creating a diverse and inclusive culture at the College of Health (COH)
We aim to promote a climate of respect and equity that cultivates and sustains transformative practices by forging spaces of possibility where people feel safe, valued, welcomed, and respected. These ideals are intrinsic to collaborative partnerships and our commitment to diversify the health professions workforce.
Report a Racist and/or Bias Incident
If you have witnessed or experienced a bias incident within the University of Utah community, you may use this form to report it either anonymously or with your name. Bias or hate incidents that are not criminal may be reported to the Office of Inclusive Excellence. Hate crimes may be reported to University Safety.
Combatting Imposter Syndrome
We recorded 3 sessions focusing on Students, Staff, and Faculty from our 2021 workshop series. Feel free to use these resources for your group or yourself.
Sponsored by Nutrition and Integrative Physiology in the College and Health.
Diversity and Inclusion Teaching and Learning Resources:
The Patient Voice series promotes individuals from various communities sharing their patient stories and suggestions on how to improve health care access and quality.
Inclusive Teaching & Learning in the Classroom involves intentionally creating an equitable classroom environment that actively engages all students in meaningful and relevant learning, values the contributions of students' diverse backgrounds, and acknowledges systemic and institutional challenges.
Equity, Diversity, and Inclusion offers A Call to Action and provides training, ways to engage, and their Get Involvedpage has educational resources.
Transgender Health ⚧️ 🏳️‍🌈
Resources for faculty, staff, and students on Healthcare for transgender individuals. Topics will cover LGBT+ health for medical providers with an emphasis on transgender, non-gender binary, and intersexed patients.
Trans Health Presentation
In September 2020 the University's Transgender Health program presented to the College of Health. Some of the topics include:
terminology and what terms to use
talking to patients about sex and gender identity
inclusivity of all, but focused on individuals that are transgender or gender-nonbinary
addressing general health as well as health issues particular to the transgender community
Watch the presentation
Our commitment to diversity in admissions
The University of Utah College of Health strives to promote diversity and inclusion among its students, faculty, and staff with the realization that diverse perspectives and life experiences strengthen our academic community in multiple ways.
By creating a welcoming and supportive environment that encourages academic excellence and diverse perspectives, we work toward the creation of opportunities for all to learn from one another by sharing our wealth of talents and histories.
Each of our departments offer degrees in professions focused on health, wellness, and research. With the increasingly rich complexity of our population, we recognize the need for our graduates to reflect the diversity of our community. Furthermore, we also recognize the strong and positive impact a diverse collective of faculty, staff, students, and alumni can have on issues of health equity and the valuable role our College can play in reducing health disparities for all populations.
Student Life Resources
We at the College of Health (COH) have complied a list of resources at the University of Utah (U of U). for the community. We have included the organization, services they provide, and contact information. 
This list is not exhaustive. If you or someone you know is in need of assistance, please contact us or one of the resources we've listed to get you the assistance you need.
If there are any additional resources you would like to add to the list please contact us diversity@health.utah.edu.
Covid-19 Online Support Services and Resources
University of Utah COVID-19 Central @TheU
The university has created a central location to find information, precautions, and guidelines for students, faculty, and staff regarding COVID-19. Specific information regarding travel advisories, research, and the Asia campus can also be found on this page.
Campus COVID-19 hotline 801-213-2874
Health Care Covid-19 hotline 801-587-0712
COVID-19 Resources for Social Workers and Therapists
Social Work Career has created a resource page to help Social Workers and Therapists work through COVID-19. Here you will find articles, podcasts, and training about practicing in this difficult time and referrals for patients and clients.
Graduate and Postdoctoral Studies COVID-19 Resources
Resources and information specific to current and prospective graduate and post doctoral students. Travel, current COVID level regarding research, stipends and tution, deferral of graduation, electronic from submission and support, are among the resources offered here.
University of Utah COVID-19 Facebook Page
Follow this Facebook page and find the latest information and resources from the University's Office for Equity, Diversity, & Inclusion. Visitors will find training, health sciences resources, campus commuting, dinining, and housing, and campus buildings and services.
Professional and Academic Resources
Career & Professional Development Center (CPDC)
The CPDC offers career coaching for university students and Alumni. Whether you're trying to explore a career, find a new job, or need help with professional documents like a resume and cover letter the CPDC is here to help. Hours are M - F, 8am to 5pm.
Schedule a video or phone appointment
Get personalized feedback by emailing your resume to resumereviews@careers.utah.edu
Log-on to Handshake to find jobs and internships
Writing Center
The Writing Center is a free resource to help all university students beceome more confident writers by providing individual consultations with peer tutors. The Writing Center is closed in between semesters and during university holidays, Fall Break, and Spring Break, students can still get free writing support via eTutoring.
If you have any trouble logging in, or if you have questions about eTutoring, contact Anne McMurtrey at anne.mcmurtrey@utah.edu
Basic Needs and Services
SNAP (Supplemental Nutrition Assistance Program a.k.a Foodstamps)
Many students don't know they are eligible for SNAP. This is a brief video about what SNAP is and how to apply.
Medicaid
Similarly, many students don't know they are eligible for Medicaid. This is a brief video about what Medicaid is and how to apply.
University Counseling Center
Provides developmental, preventive and therapeutic services and programs that promote the intellectual, emotional, cultural, and social development of University of Utah students.
801-581-6826
Hours: Monday-Friday 8am - 5pm
http://counselingcenter.utah.edu/
Feed U Pantry
Provides non-perishable, nourishing food for our students, their families, faculty and staff.
Located in the basement of the University of Utah Student Union.
University CrisisLine
Designed to provide community members with a full range of options to help solve the crisis in the best setting possible.
801-587-3000
http://healthcare.utah.edu/uni/clinical-services/crisis-diversion/
University WarmLine
This line is for Salt Lake County residents who are not in crisis, but seeking support, engagement, or encouragement.
801-587-1055
Student Health Center
Providing quality healthcare to students, spouses, and their dependents.
801-581-6431
http://studenthealth.utah.edu/
Student Housing & Residential
Creating an inclusive and safe living environment.
801-587-2002
Student Jobs & Career Services
Charged with educating students and alumni in the discovery and realization of meaningful careers.
801-581-6186
Administrative Services
Admissions Office
Questions in regards to application or admittance into the University of Utah, transfer credit, etc.
Domestic: 801-581-7283
International: 801-581-8761
Office of the Registrar
Grading, enrolling, Change of Graduate Classification, Leave of Absence, etc.
801-581-5808
International Student & Scholar Services Office
Last semester, Leave of Absence, vita status, etc.
801-581-8876
http://internationalcenter.utah.edu/
Office of Scholarships & Financial Aid
Find resources to help with paying for college.
801-581-6211
Income Accounting
Tuition bill information.
801-581-7344
http://fbs.admin.utah.edu/income/
Graduation Division
Applying for graduation, statement of degree completions, etc.
801-581-5808
http://registrar.utah.edu/graduation/index.php
Transcript & Verification Division Office
Transcripts, degree letters after the degrees have been posted, etc.
801-581-5808
http://registrar.utah.edu/transcripts/index.php
The Graduate School
Dr. Araceli Frias, Assistant Dean for Diversity, afrias@gradschool.utah.edu, 801-581-6233
Diane Cotsonas, International Teaching Assistant Program, diane.cotsonas@utah.edu, 801-585-6659
801-581-7642
Thesis Office
Kelly Harward, Thesis Editor, kelly.harward@gradschool.utah.edu, 801-581-7643
Trista Emmer, Assistant Thesis Editor, trista.emmer@utah.edu, 801-581-8893
Michelle Turner, Assistant Thesis Editor, michelle.turner@gradschool.utah.edu, 801-581-5076
http://gradschool.utah.edu/thesis/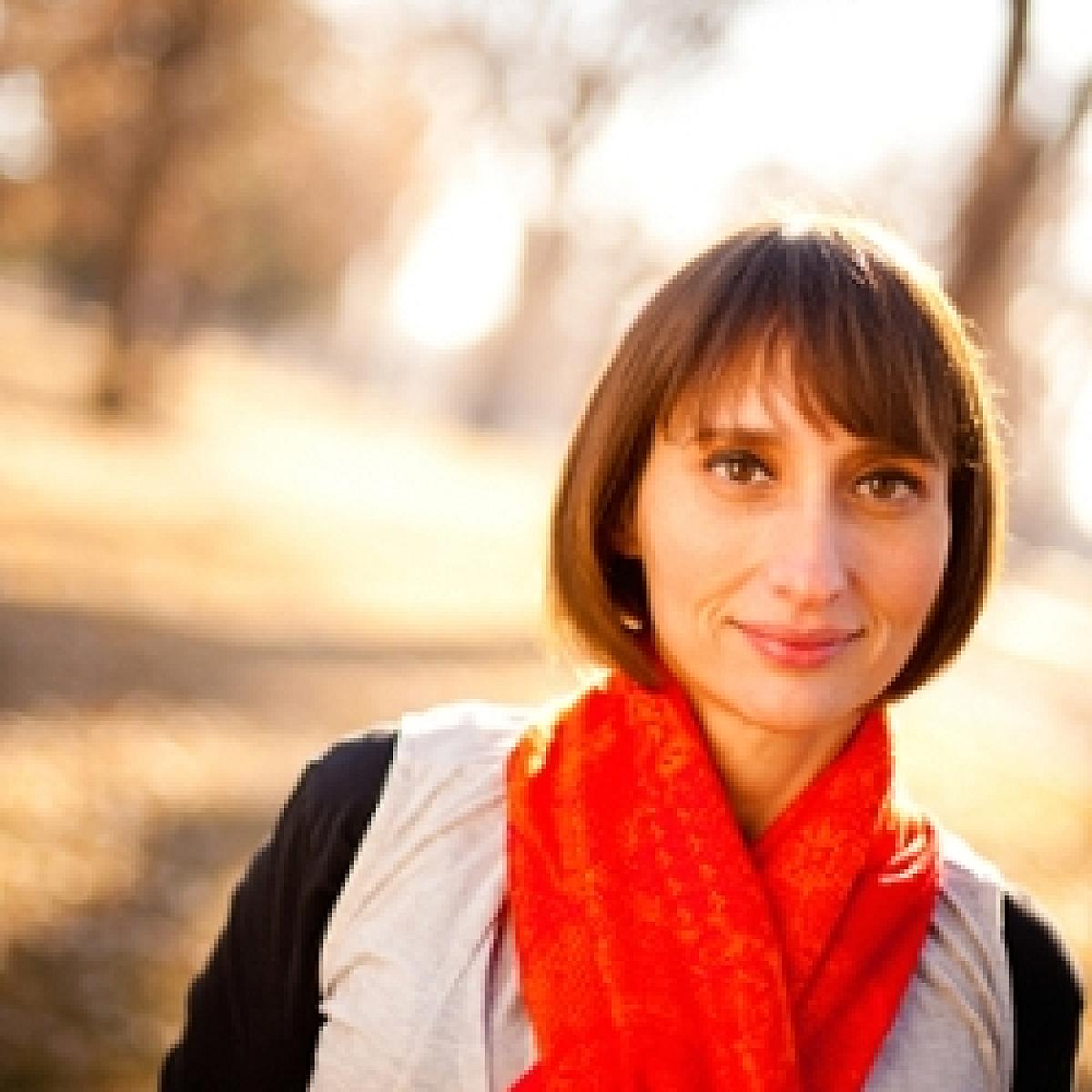 Sarah Elizabeth Garza-Levitt, MSW, CSW, E-RYT, C-IAYT, C-MQI
General COH Diversity Contact Info
For questions about Diversity & Inclusion at the College of Health email us at,
or, contact our co-chairs.