Message From David Perrin, PhD, Dean
Health care in America is undergoing a major transformation, and University of Utah Health is leading the way through big ideas, sweeping movements, and paradigm-shifting breakthroughs. The College of Health (CoH) is playing a crucial role in this transformation through discovery and implementation of new knowledge in prevention of chronic disease and evidence-based rehabilitation services.
The College of Health is among the largest colleges and schools at the University with 2500 undergraduates and 600 graduate students. Degree options include 18 BA/BS degree emphases, 16 master's degree programs, three clinical doctorates, and five PhD programs. This combination of graduate degrees, professional programs, and undergraduate majors uniquely positions the College to contribute to the clinical and research missions of University of Utah Health and high impact educational practices on the main campus.
The College is leveraging its strengths through new partnerships with University of Utah Health's researchers and clinicians in diabetes/metabolism/obesity, neurosciences, cancer and physical activity, and cardiovascular research and training. Recent joint faculty appointments and interdisciplinary research initiatives include the College of Health and the Diabetes and Metabolism Center, Department of Population Health Sciences, Department of Biomedical Informatics, Neurosciences Initiative, and the Consortium on Families and Health Research.
The College of Health is also engaged in a number of high impact educational practices intended to enhance the success of undergraduate students. Examples include centralized advising in the new CoH Sorenson Legacy Foundation Center for Student Success, creation of a Pre-Health Professions Living and Learning Center in partnership with the Honors College, and an enhanced program of undergraduate research.
Clinical training, research, and services are provided by the College of Health to improve health and quality of life of University faculty, staff, and students, as well as residents of the Salt Lake community and beyond. The College offers clinics in Speech-Language Hearing, Nutrition, Life Skills, and Rehabilitation and Wellness. In collaboration with the University's Chief Wellness Officer, the CoH also sponsors a University employee fitness program - Performance Enhancement through Applied Knowledge (PEAK).
To enhance opportunities for students and faculty to engage in interprofessional education, research, and practice, the College of Health is realigning from 7 departments and divisions to five departments, creating new Departments of Nutrition and Integrative Physiology, Physical Therapy and Athletic Training, Occupational and Recreational Therapies, and Health, Kinesiology, and Recreation, in addition to the preexisting Department of Communication Sciences and Disorders. This realignment will create new and exciting degree programs and initiatives in support of the transformation of health care in America.
We hope to inspire you to join us on this revolutionary transformation.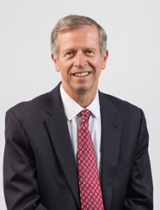 Read the Dean's strategic plan and vision for the College of Health.The dean welcomes all students and those interested in the College of Health.
Ways to Give
You can help the College of Health continue to progress with even a small contribution.