PAR FORE Utah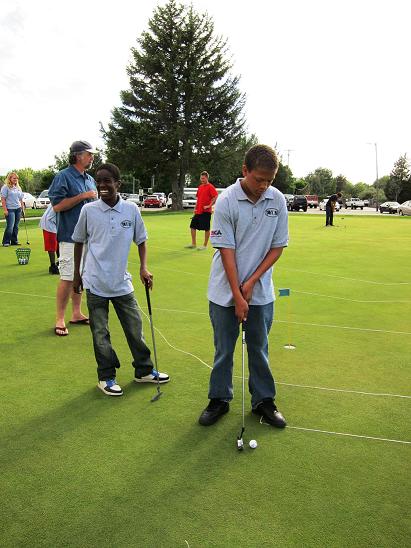 On May 26, 2010 the University of Utah Division of Occupational Therapy (now Department of Occupational and Recreational Therapies) launched PAR FORE Utah in collaboration with the University Neighborhood Partners – Hartland Partnership. Anywhere from six to fifteen youth participate in this fantastic opportunity for outdoor fun, education and friendship. The youth are from a wide range of backgrounds with most having come to the United States as refugees.
The PAR FORE program was founded by Professor Alex Lopez at Stony Brook University. It is designed as a mentor program that utilizes therapeutic principles that are inherent in the sport of golf. These principles promote personal, social and physical growth and development. Occupational therapy students provide life skills lessons before the start of every session. Life skills training topics include activities and discussions about the core values of the program (P- perseverance, A - accountability, R - respect, F - fellowship, O - opportunity, R - resilience, and E - empowerment), teamwork, the importance of education, verbal and non-verbal communication, managing stress, as well as golf etiquette. After each life skills activity the youth play golf on the driving range or at the golf course for one hour. The kids participating in the program have no prior experience with golf and are thrilled to get a chance to learn new skills in an outdoor setting away from the urban environment where they generally spend their time.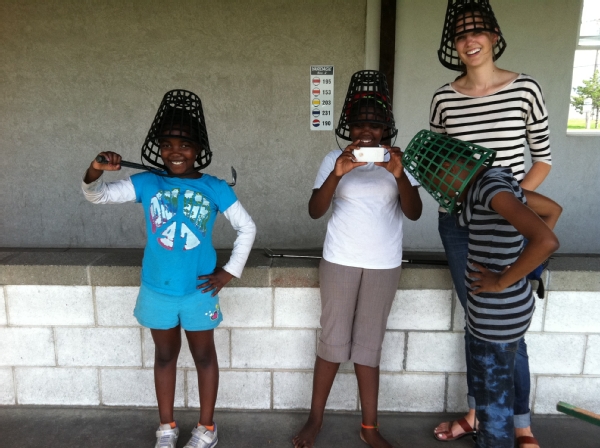 Participants not only learn a great deal about the game of golf, they learn to work in cooperation and support of each other and have a really great time. Involvement in the program helps to support the youth by providing a safe environment to share their thoughts, concerns, and goals for the future. Occupational therapy students encourage the students to maintain healthy behaviors and stay away from negative influences that may be in their neighborhood and school environments. Many lessons are learned but within the context of a great deal of fun!
For more information contact:
Yda Smith, PhD, OTR/L
University of Utah Department of Occupational and Recreational Therapies
yda.smith@hsc.utah.edu
801-585-9589